Brewer Struggles to Explain Removal of Redistricting Commission's Chair
One would like to think that if a governor seeks the impeachment of the head of an independent commission that said governor could, well, explain why. One would be mistaken, however.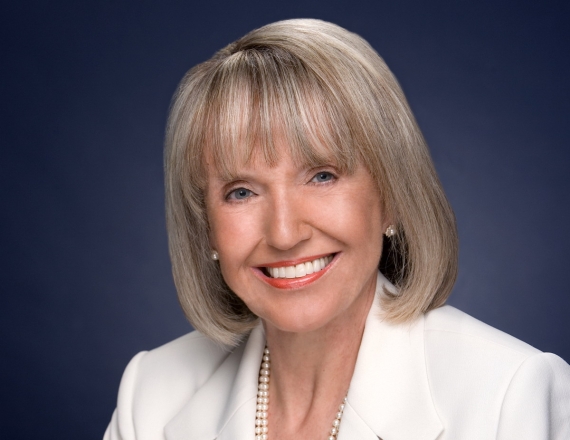 Arizona Governor Jan Brewer appeared on Alan Colmes' radio show this week where she was asked about her move to have the the chair of the redistricting commission impeached (which I discussed here).  In the interview, Brewer has clear difficulties in providing a clear explanation for the move.
The audio can be found here at Colmes' site and Think Progress transcribed a portion, which follows:
COLMES: What did Colleen do that was inappropriate, Colleen Mathis?

BREWER: Well she acted, uh, inappropriately. Well it was very, pretty much obvious that she in communications, and doing things, uh, not in the public, and the people of Arizona deserve that –

COLMES: You mean she was doing things secretly? Like what?

BREWER: They just simply need to operate in a lawful and open fashion…

COLMES: I'm trying to understand what she did. What are you accusing her of having done?

BREWER: Well she wasn't operating in the proper manner.
The entire clip is like this and Brewer is exceedingly vague in terms of providing actual explanations for her position.  One of my favorite parts is where she says "I wish I had my letter here so I could read from it" which underscored to me that she likely did not write said letter (which linked in my post noted above).  Indeed, her response sounds like she is only vaguely conversant with its contents.  The only specific allegation that she throws out as she rambles one about the situation is that the commission did not use the gridlines the way they were supposed to be used to draw the maps.  This doesn't sound, quite honestly, like an impeachable offense (and if it was, I would expect the governor to be able to make her case as to why).
I agree with Steve Benen's assessment of the interview:
The audio of the exchange really needs to be heard to be fully appreciated; the partial transcript doesn't capture just how incoherent the Republican governor really was.

And given the circumstances, this matters. Brewer, as part of an unprecedented power grab, just led an impeachment crusade against an independent government official who's done nothing wrong. The governor agreed to do this interview to explain the rationale for her decision, and then couldn't explain the rationale for her decision.
The only caveat I would lay down is that there remains the possibility that there was misconduct, which I note to be fair.   However, the bottom line remains that there has been no presentation of evidence to support such a contention and that to date the most reasonable interpretation of events is that the governor and the state senate have acted in a raw political fashion solely because they didn't like the maps the commission produced.
Governor Brewer's position seems to be that she knows that the standard is "gross misconduct" under the law, so the accusation is going to be "gross misconduct." However, an assertion of misconduct is not the same thing as actual misconduct.  In the absence of additional information, the conclusion has to be that this is simply about political advantage and nothing more.