Brexit and the Challenges of Democratic Governance
More on rules and how they matter (plus issues of representation).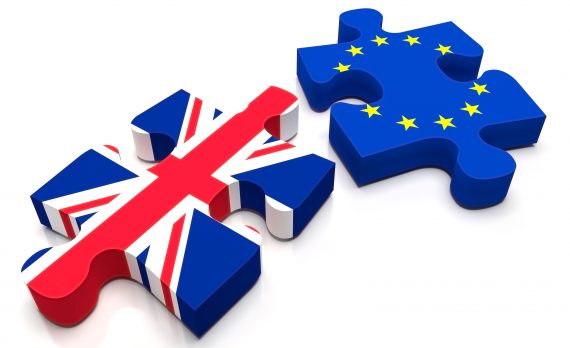 The ongoing drama of British politics in recent weeks provides an opportunity to talk about some concepts and themes that I write about frequently here at OTB. Specifically, these events connect directly to my ongoing series on Democracy and Institutional Design as they illustrate the complexities of representation and popular will in a modern democracy. Also making an appearance, as they often do in my post: electoral rules.
Let's start with obvious point that British politics are currently a mess and they are a direct reflection of our times.
They are a mess because Prime Minister David Cameron, in one of the dumbest moves by a British PM since Chamberlain declared peace in our time after his chat with Mr. Hitler, thought that he could neuter anti-EU politics in the UK and consolidate his faction's power over the Conservative Party, decided to offer up a referendum on whether the UK should remain or leave the EU.
I confess to using highly normative language with "dumbest" and further recognize that any reference to WWII raises the stakes to accusations of hyperbole (or, at least, to a recentist bias). These criticisms are perhaps not unwarranted, but empirically I think it is more than fair to say that it was a remarkable political miscalculation that not only did not turn out as Cameron hoped, but set the country (and, indeed, the global economy) on a collision course with significant negative consequences. It has also roiled domestic politics and has done clear damage to his political party. Further, let's not forget that it has re-ignited serious interest in Scottish independence. So, if there was an empirical Index for Dumb Political Decisions, I think this would objectively score pretty highly.
In terms of out present political era, the anti-EU politics in the UK, and the subsequent Leave vote are driven by a growing nationalism, and its anti-migrant sentiments, that are a hallmark of this present moment. The Brexit campaign was also one in which there is evidence that the Russians interfered all in the hope of helping to discredit western democracy (something it has done a pretty good job of doing of late).
Having set those contextual issues, the Brexit vote and the subsequent mayhem in the House of Commons point out the complexities of democratic governance as well as underscoring that the British share a problem with the US in these troubled times for democracy: single seat districts.
At a basic level there is the question of a form of direct democracy versus representative democracy. Indeed, it touches, therefore, on ongoing discussions of "the US has a republic, not a democracy" formulation since a lot of those who deploy the phrase like to point out that the US is not governed by direct democracy. I have often pointed that no country governs itself via direct democracy, and Brexit helps to illustrates why. Asking the public (or, really, even asking an individual) to make a yes/no decision on a question that does not have a yes/no answer is a great way to create a poor outcome at best and a disaster at worst.
If you ask: do you want chocolate ice cream or vanilla ice cream, that is pretty straight-forward. But if you ask: do you want cake or ice cream, without then delineating what kinds of cake and ice cream, the question does not provide a definitive answer. Maybe I really like cake and vote for cake, but am allergic to almonds and once I find out it is almond cake, I can't have the cake I voted for. Maybe I vote for ice cream but, then I find out that the ice cream is from a company that makes terrible products, so I don't want that either. Couldn't you go to the store and get something better? What? That's wasn't part of the choice? You don't have a car? Oh, he has a car? Is he willing to go to the store? If he goes to store does he have to buy cake, since that was the original choice? Why can't he buy better ice cream now that the original binary choice proved to be problematic? Why can't we just start over? What? The ice cream is melting and making a mess? Gee whiz, Mr. Cameron, please don't invite me over for dessert ever again. (And so on).
At any rate, the British government asked the British people a question in 2016 as follows:
Note: no discussion of a deal or no-deal Brexit, and nothing about trade deals nor the Irish border. Just a seemingly simple question that would have made the Clash proud: should we stay or should we go? (Indeed, the line "this indecision's killing me" resonates).
The result of the referendum was as follows:
So, on one level: hooray democracy, as now we know what the people want! Certainly this is exactly the argument that Boris Johnson and his supporters are currently making, that the people have spoken on this issue and it is now Parliament's job to do the will of the people.
But, of course, there is a reason why countries don't try to govern this way, given that simplistic questions about complex topics will render a winner and a loser, it really does not tell us what the people really want. Oh, you mean Brexit means a hard border between Ireland and Northern Ireland? I hadn't thought of that. What, you mean that we may not be able to keep all the good things about the EU (however one might define those) while getting rid of the bad things (however one might define those)? I really wanted to keep the good things and just lose the bad things! (And have I mentioned I am allergic to almonds)?
When contemplating the miscalculation that Cameron made, especially as it pertains to democratic will, we have to also consider how he got to be in the position of executing the referendum in the first place.
Here are the results of the UK general elections that created the government that brought the world Brexit:
| | | | |
| --- | --- | --- | --- |
| 2015 House of Commons | Seats | Seat Share | Vote Share |
| Conservatives | 331 | 50.9% | 36.9% |
| Labour | 232 | 35.7% | 30.4% |
| SNP | 56 | 8.6% | 4.7% |
| LDP | 8 | 1.2% | 7.9% |
| DUP | 8 | 1.2% | 0.6% |
| SF | 4 | 0.6% | 0.6% |
| Plaid Cymru | 3 | 0.5% | 0.6% |
| SDLP | 3 | 0.5% | 0.3% |
| UUP | 2 | 0.3% | 0.4% |
| UKIP | 1 | 0.2% | 12.6% |
| Green | 1 | 0.2% | 3.8% |
| Others | 1 | 0.2% | 0.5% |
| | 650 | 100.0% | 99.3% |
Note that the UK uses the exact same system to elect the House of Commons as we use to elect the Congress: single seat districts with plurality winners.
Some quick comparative observations on this fact:
Note that real multi-party success is possible under such rules. The major difference in the US is the use of primaries so that third party formation is disincentivized. It is easier in the US to just try and win the nomination of either the Rs or the Ds.
The UK has much large chamber than does the US, which also can lead to more competitive elections.
The main issue to notice, however, is that on a national vote share of 36.9% of the vote, the Conservatives were able to capture an absolute majority of the seats, 50.9% which allowed them to form the government under Cameron's leadership. Note, too, that Labour had just 6.5% less of the national vote, yet won 15.2% less of the seats.
Now, this was a democratically legitimate outcome: free and fair elections under known rules that also at least gives majority power to the party with the most votes. But, this result does raise serious representativeness problems. Note, for example, the disjunctures between the SNP, LDP, and UKIP and their vote/seat differentials. Under a proportional system a different set of parameters would face the parties trying to form a government (including a much smaller Conservative caucus and a much larger one for UKIP).
I am not suggesting that a different electoral system would have necessarily forestalled Brexit. Perhaps a Parliament elected wherein UKIP had 12.6% of the seats would have forced a harsher Brexit. Or, maybe such a Parliament would have forestalled a PM Cameron from playing such a dangerous game in the first place.
What is certain is that the 2015 elections, which gave the Conservatives 50.9% of the seats, which is turn gave the UK the Brexit referendum did so with only 36.9% of the national vote share.
For what is it worth, here are the 2017 results, an early elections called, at least in part, to try and give the May government a mandate on how to deal with Brexit:
| | | | |
| --- | --- | --- | --- |
| 2017 House of Commons | Seats | Seat Share | Vote Share |
| Conservatives | 318 | 48.9% | 42.40% |
| Labour | 262 | 40.3% | 40.00% |
| SNP | 35 | 5.4% | 3.00% |
| LDP | 12 | 1.8% | 7.40% |
| DUP | 10 | 1.5% | 0.90% |
| SF | 7 | 1.1% | 0.70% |
| Plaid Cymru | 4 | 0.6% | 0.50% |
| Green | 1 | 0.2% | 1.60% |
| Others | 1 | 0.2% | 0.60% |
| | 650 | 100.0% | 97.10% |
A plurality (and not an especially large one) of voters was translated by the electoral system into majority power for a government which then went on to cause some havoc. (This is where I am contractually obligated to point out that rules matter).
Note than an election designed to bring clarity did no such thing. The Conservatives lost their absolute majority of seats and had to form a minority government with a confidence and supply agreement with the DUP. Note that with a difference of only 2.4% of the vote, the Conservatives have an 8.6% advantage in seats over Labour.
One more set of figures is from the 2019 elections for the European Parliament:
| | | | |
| --- | --- | --- | --- |
| | | Seat Share | Vote Share |
| Brexit Party | 29 | 39.73% | 31.60% |
| LDP | 16 | 21.92% | 20.30% |
| Labour | 10 | 13.70% | 14.10% |
| Green | 7 | 9.59% | 12.09% |
| Conservative | 4 | 5.48% | 9.09% |
| SNP | 3 | 4.11% | 3.60% |
| Plaid Cymru | 1 | 1.37% | 1.00% |
| Sinn Fein | 1 | 1.37% | less than 1% |
| DUP | 1 | 1.37% | less than 1% |
| Alliance Party | 1 | 1.37% | less than 1% |
| | 73 | | |
MEP elections are via list using the D'Hondt method in Great Britain and using the Single Transferable vote in Northern Island. Both produce proportional results via different processes (although not a perfectly proportional outcome, as the seat and vote shares show–not that one expects a perfectly proportional outcome).
As such, the 2019 MEP election is a closer picture of public sentiment, although turnout was much lower than for parliamentary elections (~37% versus ~69%). Another caveat is the the MEPs have little power, and so voters treat the MEP elections differently than they do those for the House of Commons.
All of this also show why Boris Johnson wants an election, because the system favors the party that generate the largest plurality (and often inflates the significance of the plurality). Signs still point to the Tories as likely commanding that plurality.
Really, all of this paints a complex picture of what a truly representative and democratic outcome might mean in the UK context as it pertains to Brexit. It also helps illustrate why British politicians and institutions are behaving as they are at the moment: it is reflective of public sentiment, which likewise doesn't really know what to do, save in broad brush-strokes like "leave" and "remain."
At a minimum, this entire event underscores the folly of trying reducing complex, multivariate, and highly consequential question to a singular binary choice. And, more to the point, trying to manipulate the public into taking a stance on such a choice and thinking that the consequences will be painless.
On a broader level, we can see an illustration here of number themes I write about. We can see different manifestations of democratic representation, as well as how the electoral rules and other institutional features affect governance.