Democracy and Institutional Design I: A Basic Preface on Regime Type
The first in an occasional series.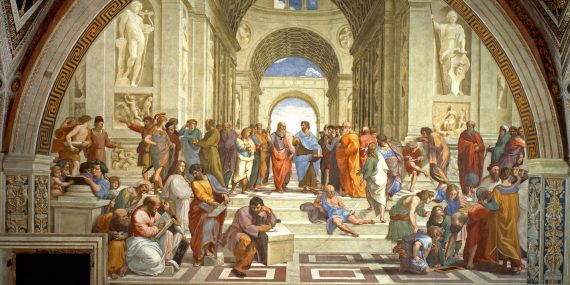 I have long intended to write a series of posts about representative democracy and institutional design, but life being what it is means that time to do said writing often does not materialize.  Still, I have wanted to have some posts to point back to when certain topics emerge to help better explain what I am trying to get at in a given post/comment thread.  Recent discussions of gerrymandering (here and here) and political party behavior (here , here, and here) reminded me of this need.  Certainly these are topics I have written about at length here over the years, but I want to be more deliberate and focused.  And, hence, a series is born–hopefully I will be able to progress through it with some reasonable speed.
I.  A General Preface on Government
How do we manage human beings living and interacting together on daily basis?  How do we manage their social and economic interactions?  Raw power?  Religion?  Hoping for the best?  I know that some will prefer anarchy (no state) or minarchy (a minimal state) as the way to go and that absent government, human being still form society (see, e.g., Thomas Paine).   I am not going to try and deal with notions of anarchism, if anything because I think that functional anarchy is a utopian concept (whether it be the libertarian or Marxian versions).  Note that the literal translation of "utopia" is "no place" because, well, it doesn't exist.  I think that government is inevitable (and necessary).
Madison correctly noted (in my view) in Federalist 51:  " If men were angels, no government would be necessary. If angels were to govern men, neither external nor internal controls on government would be necessary. In framing a government which is to be administered by men over men, the great difficulty lies in this: you must first enable the government to control the governed; and in the next place oblige it to control itself."
Human beings are not self-regulating, altruistic beings who never act out of mischief or self-interest (or who will self-regulate those interests).  Humans, rather, have interests, needs, and desires that are often in conflict with others and therefore need management. Further, these conflicting interests do not have an obvious moral hierarchy–so how do we deal with conflicting claims of power and interest?  Hence, the government needs to control the governed because, ultimately, human interaction requires rules. These rules need to be made and enforced as well as adjudicated when disputes emerge.  I think it is not unfair to say that human history bears this out:  there is no example of sustained human community sans structured rules (i.e., government) in the annals of the Earth.  If government is a necessity (and it certainly is a reality), the question should be:  what is the best kind of government for humans to pursue. The problem, of course, it what that control looks like (which leads us to question about regime type). In short, it is the age-old question of "who governs?"
If we look back to the ancients, there was a debate over whether the one, the few, or the many should rule. Both Plato and Aristotle thought that the truly best form of government was some sort of monarchy, but with the assumption that the king would have to be wise and virtuous.  On one level, they had a point:  government by one person who knew what was right and just would be a pretty good kind of government–it is certainly more efficient than involving other people.  The problem is, finding such a person is hard (if not impossible), and there is no guarantee that their progeny will be similarly wise.  Plato came up with a complex eugenics program to produce a class of philosopher-kings and Aristotle acknowledged that there was a more practical solution which gave power to the middle class and balanced off the appetites of the rich and poor (which he called "polity" or "the constitutional regime" and really has no direct analog to contemporary politics–but that is a major digression I am not going to pursue).  Both thinkers saw degeneration of superior regime types (in terms of their level of virtue) to be a possible, if not a likely, outcome of long-term operation.
Without trying to parse out the five regime types that Plato defines in The Republic and the six that Aristotle details in The Politics, the one/few/many distinction is useful.  Finding the one wise and virtuous king is hard to do, as such beings are more gods than men (but that didn't stop humans from trying this route for many centuries), and even an aristocracy made up of a superior few is not all it is cracked up to be. Indeed, once we (broadly defined) realized that the bloodlines of king and aristocrats were no different than those of the peasant, we started to figure out that rule by the one or few was not as virtuous as they were cracked up to be and hence started to sort out how to make rule by the many work.
If we skip to modern political theory, we can pretty much carve regimes into two broad categories:  democratic and authoritarian.  Democratic governments are (in simple terms) those which derive their power and legitimacy from the population in such a way that allows regular and significant input from the population about who governs.  This takes the form of either republics (where popular sovereignty derives directly from the people) or constitutional monarchies wherein their may still be a hereditary figurehead, but where the government is selected by the population through the vote. These are all representative democracies (none are direct democracies, as such things cannot exist on the scale of a nation-state).  Yes, this all touches on the false dichotomy that many raise in the US, i.e., the infamous "we have a republic and not a democracy" routine that I have written about numerous times, such as here, here, and here (and that I will likely further address in the next part of the series).
Keep in mind that while the word "democracy" is from the ancient Greek and that all the textbooks one reads talks about "Athenian democracy," the reality is that "democracy" as we understand it is a relatively recent phenomenon that started at the national scale with, arguably, the United States, and really did not come into any reasonable form of existence until the mid-nineteenth century.*  This is representative democracy of the modern type and the exact mechanics of a given democracy will vary, and that is something to get into later.  A key feature of this regime type is some manner of taking into account the policy preferences of the population while also managing to protect political minorities in regards to some agreed upon set of basic rights.  There is no such thing as a democracy that is simply rule by a bare majority (despite the caricatures one may encounter in some corners of the intertubes).
Authoritarian regimes are those that constrain power to likely some version of the few (e.g., the Communist Party in the USSR and the PRC, the clerical class in Iran, the military in Egypt, the royal family in Saudi Arabia and so forth).** We find that these regimes, for obvious reasons, tend to do a poor job of not only representing majority preferences in policy, but also trample minority and individual rights.  As such, I will confess to a normative preference for democratic regimes, imperfect though they certainly are (being human constructs and all).
So, the purpose of this preface (which grew in the writing) is to note that there once we decide we are going to have a government (a decision that I think is inevitable) then a question immediately arises as to where power will be located.  If we decide that power should be shared by the many, this takes us to discussing what democratic governance is and how it might work in its various iterations.
So, next up (as time permits), Part II:  A Basic Definition of Democracy.
—-
* A really good source for a quick and easy read on this topic is Robert Dahl's On Democracy.
**One of the best recent books on the general phenomenon of authoritarian regimes that I can think of it Milan W. Svolick's The Politics of Authoritarian Rule (although it is not as accessible as the Dahl recommendation).