Brokered Convention Fantasy
People who ought to know better are now concocting absurd scenarios to get around a really weak Republican presidential field.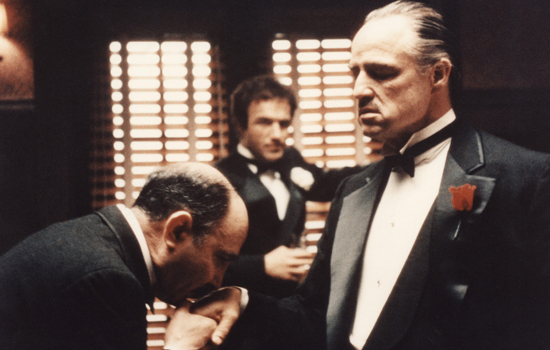 People who ought to know better are now concocting absurd scenarios to get around a really weak Republican presidential field. UVA political scientist and ubiquitous talking head Larry Sabato tweeted earlier today, "A major impact of Gingrich victory tonight in SC will be the reopening of discussion about 'a late entry' in GOP sweepstakes. But who?" And the last couple "Morning Joe" episodes featured Joe Scarborough and his cast of rotating panelists talking about an Establishment Republican fantasy of creating a brokered convention by running "favorite son" candidates in upcoming states.
It. Ain't. Gonna. Happen.
When I last checked some weeks back, it was all but mathematically impossible for a new candidate to get on the ballot in enough states to win enough delegates to get the nomination. The Rubicon may now have been crossed. Even if it hasn't, however, Sabato's question is pretty daunting: "Who?"
After all, if there were some candidate out there able to generate excitement, instant organization, and boatloads of money, why didn't they join the race to begin with? Scarborough mentioned Mitch Daniels, Jeb Bush, and a couple of others. But, presumably, they either lack the fire in the belly necessary to put up with the scrutiny that comes with a White House run or they calculated that this wasn't their year. Why would that have changed now?
The "brokered" convention scenario is a little less far-fetched, but only by comparison. It presumes that, not only will the party elders–most of whom have already endorsed Mitt Romney–so despondent at the prospect of nominating Romney or Gingrich that they are willing to throw a Hail Mary but that there are a bevy of major Republicans out there willing to sacrifice their political careers to help them. Not to mention that Republican primary voters would vote for a "favorite son" not on the ballot in other states in hopes that the ploy will work, rather than instead voting for their preference between Romney and Gingrich.
What if the fanciful scheme succeeded beyond all odds? Again, we're left with Sabato's question: Who? Who is it that could jump into the race on August 30th and beat an incumbent president with a billion dollar war chest and a rock solid organization? And, again, why isn't that person already running?
Additionally, one imagines that some very large subset of the Republican base would be outraged at having the party elders come in and take the decision out of their hands. In particular, there will be people who spent months of their lives working to get Romney and Gingrich elected. They're going to be angry at having someone who got fewer primary votes than Herman Cain simply handed the nomination.
The bottom line is that either Mitt Romney or Newt Gingrich will be the Republican nominee. My bet remains where it has been all along, with Romney, because I think Gingrich is his own worst enemy. I can understand why people don't like that fact, since I don't much like it myself. I don't know if either can beat Barack Obama. (Indeed, some significant percentage of us who normally vote Republican will vote for Obama if Gingrich is the nominee.) But we have to live in the real world, not a fantasy world.
UPDATE: Looking at the Related Posts below, I'm reminded how perennial this brokered convention fantasy is. Doug Mataconis wrote about it ("A Brokered GOP Convention? Not Likely") back in November and I had two posts on it around this time last cycle ("Brokered Convention?" and "Huckabee Praying for Brokered Convention")