Budget Surplus in California
Responsible governance from the Golden State?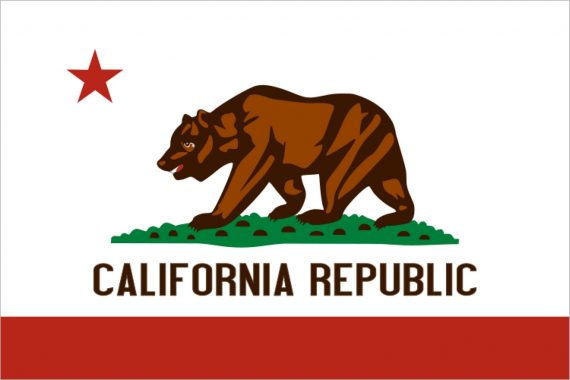 Via the WSJ:  Jerry Brown's Legacy: A $6.1 Billion Budget Surplus in California.
California Gov. Jerry Brown appears poised to exit office next year with a top political priority in hand: free from the massive budget deficits that had weighed on his predecessors.

Buoyed by tax increases passed under his administration and a strong economy, Mr. Brown said Wednesday that the state is projecting a $6.1 billion surplus for the next fiscal year, which begins July 1.

[…]

As is his custom, the governor warned of an inevitable economic slowdown.

"California has faced 10 recessions since World War II, and we must prepare for the 11th," he said. "Let's not blow it now."

Mr. Brown has been preaching frugality for years—he kicked off one past budget talk with Aesop's fable about the thrifty ant and the lazy grasshopper.

Mr. Brown took office in 2011 with a $27 billion deficit and drastically slashed spending. In 2012, he staked his governorship on a tax increase that voters approved that year and reauthorized in 2016.
This strikes me as a case of actual fiscal conservatism or, at least, straight-up fiscal responsibility.  We are in a moment of economic health, and the notion of saving short-term surpluses for when there is a downturn is nothing less than responsible policy-making.  The surpluses will quickly go away if the economy slows.
BTW, contra Representative Nunes' tweet, this doesn't sound like a a third world economy.
My daughter sees @TuckerCarlson report on TV saying California is becoming 3rd world and asks me why. I tell her CA has highest taxes in USA that make it hard for people to afford to live here. She responds "Don't you get paid to fix it?"

— Devin Nunes (@DevinNunes) March 3, 2018
As a side note, I have noticed a lot of criticisms of California from the right wing commentariat of late, and regardless of what one may wish to say about California, it is not failing nor is it some dsytopia.  Yes, California is expensive and crowded–neither of those variables is indicative of failure–indeed, quite the opposite.  I can't help but think that the rhetorical attacks on California are a combination of downplaying things like the surplus (which is linked to higher taxes) noted here as well as the fact that California gave HRC the win in votes in 2016.  If California can be marginalized, then those votes are marginalized. And yes, conservatives have long criticized California as a high-tax, high regulation "land of fruits and nuts" but the derision seems more intense and targeted of late.
Of course, when it comes to Tucker Carlson it is about the white nationalism as much as anything else (at least it is these days, as I guess it is, sadly, good for ratings). Via the Business Insider:  Tucker Carlson suggests California is turning into a third world country because of poor Latin American immigrants.
Primetime Fox News commentator Tucker Carlson used a segment during his show Friday night to focus on a recent report that rated California last in terms of quality of life among the 50 US states.

"How do you take a place that was as world famous as Eden and in 50 years, make it the worst place in America?" Carlson asked his guest, radio talk show host Ethan Bearman.

When Bearman suggested that overpopulation might be one of the reasons for California's poor quality of life, Carlson interjected.

"Hold on, where do the majority in the past 30 years — where do the majority of those people come from?" he asked. "Do they come from the Midwest? No, they came from a third world country. Do you think that might have something to do with it?"

Carlson continued: "The overwhelming majority [of immigrants] have come from Latin America. And a lot of them are awesome people, and smart, and add a lot, and even the super poor ones, I think a lot of them are really great people. But the truth is, if you import millions of really poor people with no education, it doesn't mean they are bad people, but maybe your state gets a lot more like the countries they left."

As the conversation proceeded, news chyrons flashed at the bottom of the broadcast.

"California Chaos: Drug Needles in the Streets," one read.

"Is California Turning Third World?" read another.
The propagandist chyrons are, while a staple of such shows, nothing less than gross and misleading, as is the negative stereotyping of Latin Americans.  (Also, what might "come from the Midwest" be a proxy for?).
At a minimum if California was some kind of hellhole (and it is not) then it would not be the most populous state.  Yes, some people (and businesses) leave because of crowding and expense, but the notion that California is a horrible place is ridiculous.*  Most really attractive places are both expensive and crowded (it has a lot to do with supply and demand, dontcha know).
I would note that the basis of Carlson's position was some survey that placed California as 50th in terms of quality of life.  This survey ranked North Dakota as best, so take that for what it is worth.
---
*I have personal experience with this having completed high school in California as well as doing my undergrad studies at UC Irvine (and still having family in the state).  I decided not to pursue employment in CA after grad school in Texas because of the crowding and the cost of living.  Having said that, I full well know that California is a beautiful state with a lot to offer.  To say otherwise is pure foolishness.