Buy Me Some……….. Granola And Soybeans??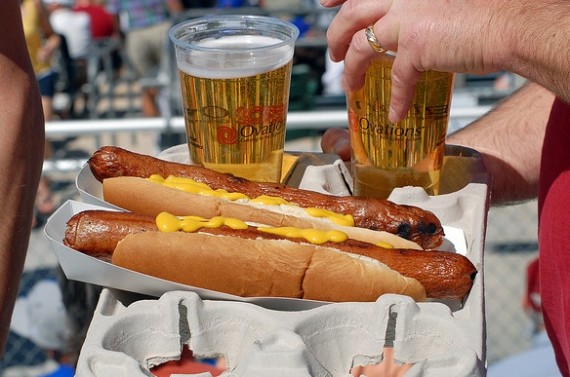 The Washington Post publishes a Letter to The Editor from someone upset by the food choices at Nationals Park:
I searched the entire stadium for healthful food but could not find any. I asked stadium workers for help in vain. Tens of thousands of spectators apparently have no food choices but stand after stand of fried food, huge hot dogs, beer and more unhealthful items. I finally bought a fish and chips meal for $14 but threw away almost all of it. (The french fries had to weigh at least 2 pounds.). The stadium is a great place, the baseball team is great, and all the employees I met were helpful and friendly. All I ask is something nutritious to eat! I shouldn't have to bring it with me.
Dude, it's a baseball stadium. What exactly were you expecting?