California Revisiting Travel Ban
A symbolic gesture is now highly impractical, if not harmful.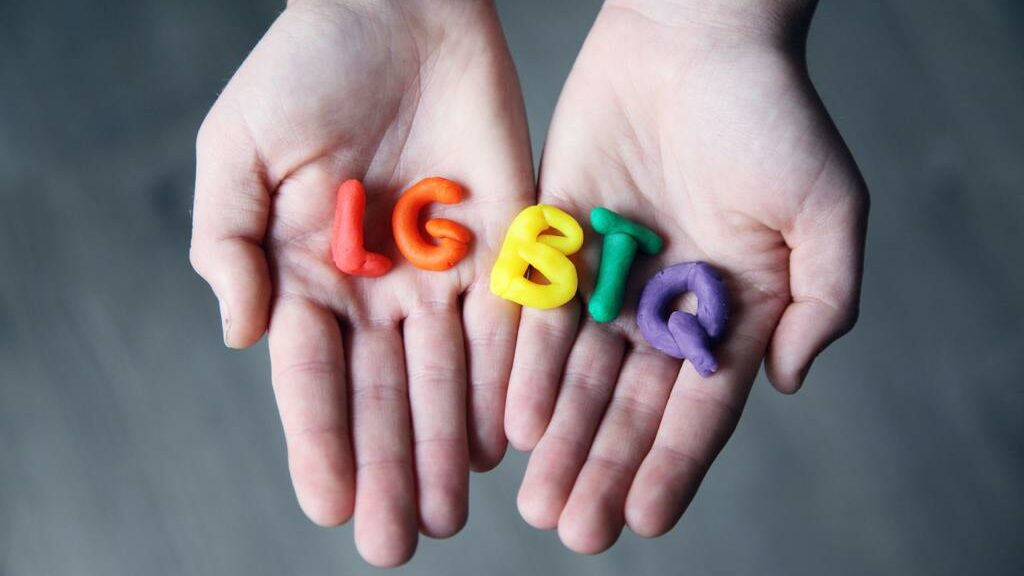 AP ("California may end travel ban to states with anti-LGBTQ laws"):
When North Carolina in 2016 banned transgender people from using the bathroom of their gender identity in public buildings, California retaliated by banning state-funded travel to that state and any other state with laws it deemed discriminatory against LGBTQ people.

But seven years later, California now bans state-funded travel to nearly half of the country following a surge of anti-LGBTQ legislation in mostly Republican-led states.

The prohibition means sports teams at public colleges and universities have had to find other ways to pay for road games in states like Arizona and Utah. And it has complicated some of the state's other policy goals, like using state money to pay for people who live in other states to travel to California for abortions.

Wednesday, state Senate leader Toni Atkins announced legislation that would end the ban and replace it with an advertising campaign in those states that promotes acceptance and inclusion for the LGBTQ community. The bill would set up a fund to pay for the campaign, which would accept private donations and state funding — if any is available.

"I think polarization is not working," said Atkins, who is a lesbian. "We need to adjust our strategy. We know what we need to do, but we need to be able to be there to do it."

Overturning the ban could be difficult in the California Legislature, where 10% of lawmakers now identify as LGBT. Assemblymember Evan Low, a Democrat from Campbell who authored the travel ban in 2016, said he supports the advertising campaign but said "we shouldn't completely end California's state-funded travel ban without having an alternative action in combating discrimination."

"We can't back down, especially as a record amount of anti-LGBTQ+ legislation is being introduced," said Low, who is gay.

California's travel ban has been in effect since 2017. The state Attorney General keeps a list of states subject to the ban, a list that has grown quickly as several states have passed laws restricting doctors from providing gender-affirming care to minors and stopping transgender women and girls from participating in school sports consistent with their gender identity.
The unworkability of the law has been apparent for some time now. A July 2022 NYT report ("Why California Bans State-Funded Travel to Nearly Half of States") noted that the original ban, which applied to only four states, was "mostly symbolic" but had become a nuisance.
At least partly to blame is a summer vacation that Gov. Gavin Newsom took to Montana, which is on the list of banned states. Personal travel isn't off-limits and Newsom's office says his state-funded security detail doesn't violate the law. But the optics were attention-grabbing, coming right after he railed against Republican-led states for embracing conservative policies.

[…]

Critics say that the ban clearly isn't having its desired impact, given that the list has exploded rather than shrunk. Citing the law's many loopholes and some problems it has created for academics in California, the Los Angeles Times's editorial board last week recommended the law be repealed and a Sacramento Bee columnist said it's pointless.

"California's laws are for California. As much as we like to impose our values on other states, it just doesn't work that way," the Democratic strategist Steve Maviglio told me. "It's a feel-good measure that really has zero effect."
The same piece, though, notes a more fundamental issue:
But Low, the bill's author and chairman of the California Legislative L.G.B.T.Q. Caucus, said the criticisms missed the mark. The law wasn't intended to be punitive, or to pit states against each other. It was supposed to prevent state workers from having to travel to places where they may be discriminated against, he said.

These anti-L.G.B.T.Q. measures are "incredibly dangerous laws that are hurting the most vulnerable," he told me, and their spread across the nation only reinforces that California employees shouldn't be required to set foot in those places for work.

"The fundamental spirit of it is we will not send Californians in harm's way," Low said.
Still, as Aaron Carroll, chief health officer of Indiana University notes, the harm works both ways.
When it comes to research and education, though, such laws can do more harm than good.

At a recent meeting in San Francisco, I met Terrell Winder, a University of California Santa Barbara assistant professor of sociology. One of his ethnography projects focuses on spirituality in Black communities. He planned to attend a conference in New Orleans that focuses on nontraditional forms of worship. But since Louisiana is on the banned travel list for California, he was told that he couldn't use his public university funds to go.

He is also working on a project using qualitative research to better understand how Black, queer men navigate what it means to be gay in a Black-majority city. Before Louisiana fell under the ban, he had conducted 20 interviews with such men in Louisiana and looked forward to returning to the South to interview new participants and follow up with former ones. AB 1887 changed all that.

"My work depends on building relationships and trust with participants, many of whom understandably can be suspicious of research agendas," Dr. Winder said. "When you have an ongoing project like this, and you make commitments to visit that have to be broken, it hurts the relationship."

Preventing the use of university funds by faculty to do research in those states is bound to backfire. If states like California don't allow researchers like Dr. Winder to easily travel to states that discriminate against L.B.G.T.Q. people, research into the ramifications of such policies, by many who might want to conduct it, will be prevented. More than half of African Americans live in the South. It's likely that a large proportion of Black L.B.G.T.Q. people live there, too.

In addition to cutting off many people whom AB 1887 is intended to help, it's also putting the careers of faculty members, especially junior ones, at risk by making it much harder to do their jobs and network.

Defenders of the law argue that educators and researchers can use other, nonstate funds to pay for travel. As a more established professor, I, for instance, have external grants and access to other sources of funding that I can dip into. But junior faculty members are much more dependent on university funds to kick-start their careers.

To achieve promotion with tenure, an assistant professor usually needs to show significant success in education, service and research. One of the ways a professor does that is by presenting at national conferences and establishing a reputation as an expert in his or her field. If such conferences are held in states that are on the no-travel list, however, some are stuck.

Jon Goodwin, an assistant professor of counseling, clinical and school psychology who also works at U.C. Santa Barbara, is interested in how to support unusually gifted students. He recently had a proposal accepted at the National Association for Gifted Children Annual Convention, the must-attend event in his field. He looked forward to presenting his work and networking with other like-minded individuals.

Unfortunately, the conference was held in Indianapolis this year. Because Indiana is on the banned list for passing a law similar to Georgia's (overriding Gov. Eric Holcomb's veto), he could not travel there using work funds. He wound up paying about $1,700 out of pocket to participate in the meeting. Colleagues from other states could use their work funds for travel.

"These types of travel restrictions disproportionally affect those who work in the social and behavioral sciences," Dr. Goodwin told me. "They prevent us from interacting with communities that are adversely impacted by discriminatory laws. We can't disseminate our work to them or learn anything new about them."
There's also the very real irony that, for all practical purposes, this bans travel to LGBTQ-friendly blue cities within red states. The conventions aren't being held out in the boonies but in places like Atlanta, Houston, Nashville, and Indianapolis.
Aside from practicalities, I'm not sure how these laws (Washington, New York, Vermont, Minnesota, and Connecticut have variations as well) pass Constitutional muster. Given how many people are employed by state governments, these bans would surely violate the so-called Dormant Commerce Clause.