Campaign Decision From Sarah Palin Next Week, Or Maybe Not
From American Spectator comes news of a possible Palin announcement of some kind next week:
Former Alaska Gov. Sarah Palin is expected within a week to make a decision on whether to enter the 2012 presidential campaign, according to one Republican source.
The Spectator report seems to have come as a surprise to one party: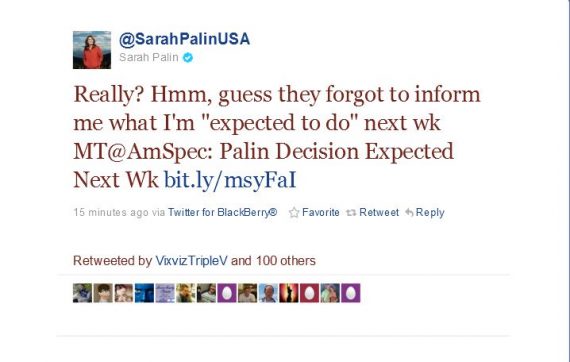 So, draw your own conclusions.