Cancelations Are Seldom Permanent
The weirdness of Internet outrage culture.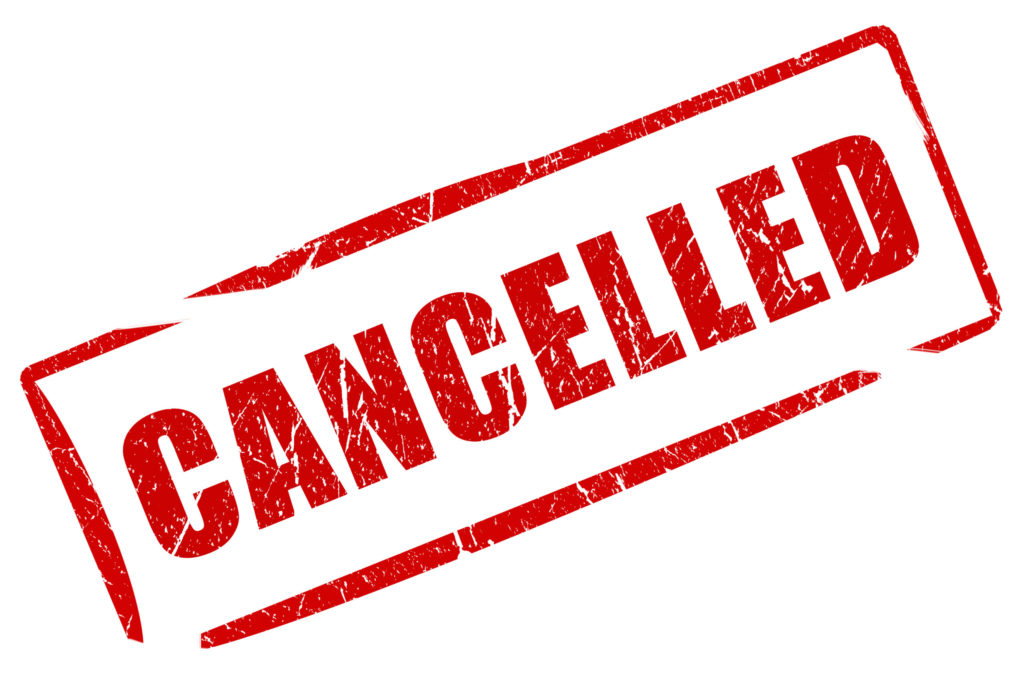 Following an article down a rabbit hole yesterday afternoon, I came upon this June 28 New York Times column headlined "Everyone Is Canceled" and with the subhed "It only takes one thing — and sometimes, nothing — for fans to dump a celebrity."
Almost everyone worth knowing has been canceled by someone.

Bill Gates is canceled. Gwen Stefani and Erykah Badu are canceled. Despite his relatively strong play in the World Cup, Cristiano Ronaldo has been canceled. Taylor Swift is canceled and Common is canceled and, Wednesday, Antoni Porowski, a "Queer Eye" fan favorite was also canceled. Needless to say, Kanye West is canceled, too.

Also canceled: concepts! 2018 is "officially, extremely canceled," and so is love. And, inevitably, saying something "is canceled" is also canceled.
With the exception of Porowski, of whom I've never heard, I'm pretty sure none of those people are still canceled. Gates and Swift, in particular, seem to be doing extraordinarily well. West is ostensibly running for President. Common still seems to be putting out music and making movies.
Indeed, without following the links, I'm not even sure I remember what any of those people did that got them "canceled" in the first place.
And, indeed, the piece sort of got there:
Celebrities who are also television personalities — like Bill O'Reilly, Charlie Rose and Roseanne Barr — have had their shows quite literally canceled. That is due, in some part, to public pressure.

But an act of cancellation is still mostly conceptual or socially performative. Despite the hordes who declared him canceled, Logan Paul is still making videos (albeit, less regularly). And Kanye West saw his recently released album debut at No. 1 on the Billboard chart.

"We may have canceled Kanye," Ms. Clark said, but "that may not mean that it's universal and uniform."

[…]

"Changing culture meaningfully means approaching folks from the standpoint of 'these harmful ideas you are perpetuating need to go,'" she said. "We're not going to accept this anymore. But the people themselves can be recovered."

Which is to say, the canceled can be uncanceled — if they're willing to do the work. Or hire a good publicist.
Barr seems indeed to be permanently "canceled," in that she lost her show and is likely permanently off the A-list. Similarly, Rose and O'Reilly will likely never recover anything like their former stature. But their transgressions were all rather severe.
West has constantly outraged people with his bizarre behavior but he seems to recover almost immediately. And I don't think it's because he's "willing to do the work."
For years, I had a feature here I called "Outrage of the Day," which highlighted controversies that were cycling through the blogosphere, cable news, or wherever that were rather silly. After I while, I tired of the schtick; there were just too many faux outrages to keep up with them.
Twitter has magnified the problem, creating constant pile-ons over relatively minor transgressions from the ever-changing orthodoxy of the youngish left. The algorithms highlight the tweet that's getting so much attention and the culture rewards the pile-on. It can be devastating for those victimized by it but, inevitably, the crowd moves on to the next outrage in a day or two—often an hour or two.
With rare exceptions, powerful celebrities can ride out the wave and recover. Barr wasn't "cancelled" for a single dumb tweet but because she's a truly awful human being; the tweet was just the last straw. O'Reilly and Rose really shouldn't even be in this conversation; they're serial sexual abusers, not people who had their careers impacted by expressing controversial viewpoints.
The real problem are non-public figures, often with little real power, who get suddenly become public figures because someone has caught them being jerks on video. While it's hard to feel sorry for some asshole who goes apeshit over wearing a mask at a big box store or threatening to call the police on a black man who's doing nothing wrong, I'm not sure losing their jobs and being shamed nationally is fair punishment. It seems disproportionate to both the offense and their stature.
Kanye West, on the other hand, can probably take it. And he'll be just fine at the end of the tweet-storm.