Cash Apps Aren't Banks!
Who knew?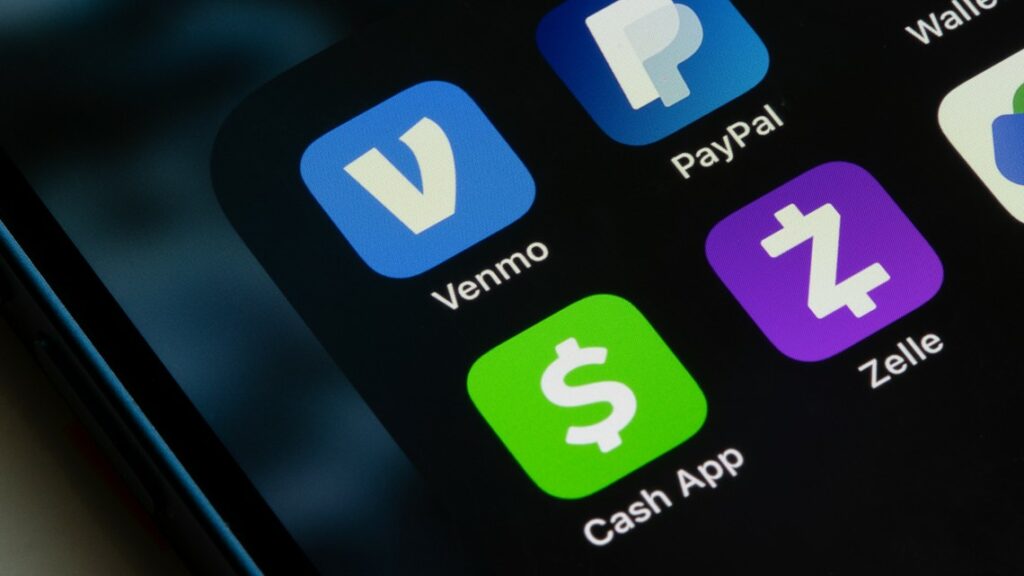 When I saw the CNN Business headline "The CFPB warns users of payment apps like PayPal, Venmo, Cash App, and Apple Cash that their money could be at risk as FDIC insurance does not cover the apps" at Techmeme, I was rather confused. Why would I expect the FDIC to cover cash transfers?
The internal headline, "Don't store cash in Venmo and PayPal, US regulator warns," was equally confusing. Who the hell stores cash in an app? Apparently, lots of people.
Payment apps like PayPal and Venmo might be convenient, but they're not banks — and a federal financial services watchdog is worried that too many consumers are treating them as such.

Some consumers are using services like PayPal, Venmo, Cash App and Apple Pay for direct deposit of paychecks, or simply storing lots of cash in them. But the Consumer Financial Protection Bureau wants people to know they don't have the same protections as a bank or credit union.

CFPB Director Rohit Chopra warned in a Thursday statement that payment services like PayPal, Venmo, Cash App and Apple Pay "are increasingly used as substitutes for a traditional bank or credit union account but lack the same protections to ensure that funds are safe."

More than three-quarters of US adults have used at least one payment app, the agency said.

The watchdog released the comments in the wake of high profile bank failures like Silicon Valley Bank and Signature Bank. Their customers were made whole because account holders at federally insured financial institutions are guaranteed to get back up to $250,000 per account if the bank fails. (In the case of those two banks, the FDIC even abolished the limit, covering all deposits.)

Payment apps, however, are not federally insured on the institution level. If one of those companies were to go under, then, customers could lose their funds.
I use PayPal, Venmo, and Zelle on occasion but it has never occurred to me to store more than a few bucks on any of them. Indeed, unless I'm expecting to spend the money soon, I almost immediately transfer any balance to my bank account.
Apparently, some folks use these apps as a bank.
There are billions of dollars at risk for consumers as a result of payment apps encouraging customers to store funds rather than just make transactions, said the CFPB in its report. These apps are also not immune to the same type of panic-based bank run that closed down Silicon Valley Bank and others recently, the agency added.

PayPal Holdings (PYPL), which owns both PayPal and Venmo, did not reply to a request for comment Friday. Neither did rival Block (SQ), which owns Cash App as well as payment system Square.

But industry trade group the Financial Technology Association, which represents both firms, defended the safety of the funds.

"Tens of millions of American consumers and small businesses rely on payment apps to better spend, manage, and send their money. These accounts are safe and transparent," the group said in the statement. "FTA members provide clear and easy-to-understand terms in all their products and prioritize consumer protection every step of the way."

Some money held in certain types of payment app accounts — PayPal Savings, for example — are indeed deposited in FDIC-member banks and thus would be protected. But much of the funds are held by the services themselves, without federal insurance.

The CFPB did not provide an estimate of how much money is held in payment apps, although it did say that transaction volume across all US service providers was estimated at approximately $893 billion across all of 2022 and may reach nearly $1.6 trillion by 2027.

The agency also noted the payment apps make money by investing funds their customers store on the apps, similar to how banks invest their customers deposits. But unlike insured bank deposits, those stored funds would be at risk if the payment apps' investments lose value — which itself could spark a run on the the deposits, the CFPB said.

The agency also made reference to last year's failure of crypto currency platform FTX, which left customers unable to access hundreds of millions of dollars worth of their assets, leaving them to become creditors in the bankruptcy cases.

"If a nonbank payment app was to go bankrupt as a result of these risks, customers may not be the only creditors with claims on the company's remaining assets," said the CFPB. "Even if consumers do not ultimately lose any funds, they may face significant delays in accessing their funds while the bankruptcy process unfolds."
Of these apps, PayPal has been around far and away the longest and, not surprisingly, it's the one I've used the most. It was, for a time, really the only game in town and it was initially the only way to conduct transactions on eBay. After some controversies surrounding bloggers almost 20 years ago,* I became more cognizant of transferring money out quickly rather than building up a balance. But, again, it never even occurred to me to leave really large amounts in the account.
_____________
*Wizbang's Kevin Aylward in May 2004, Daily Pundit Bill Quick in September 2004, and Atlas Shrug's Pam Gellar in June 2010 are the only ones I blogged about.