Conservative Congressman Calls Obama Recess Appointments An "Outrage"
The reaction to President Obama's recent recess appointments provide us with yet another example of bipartisan hypocrisy.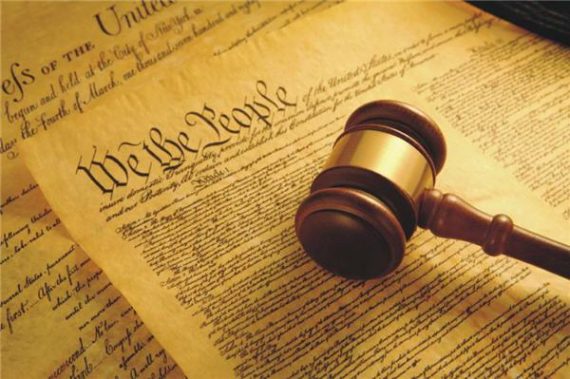 New York Congressman Peter King isn't very happy about President Obama's recently announced recess appointments:
Rep. Peter King (R-N.Y.), the incoming chairman of the Homeland Security Committee, has angrily denounced President Obama's recess appointment of James Cole as deputy attorney general.

King called Cole's appointment "absolutely shocking" and said it might be one of the worst appointments Obama will make during his presidency.

"I strongly oppose the recess appointment of James Cole to lead the national security team at the Department of Justice," King said in a statement. "The appointment indicates that the Obama Administration continues to try to implement its dangerous policies of treating Islamic terrorism as a criminal matter."

(…)

"After the American people, and the Democratic Congress, unequivocally rejected President Obama's plans to close Guantanamo and transfer admitted 9/11 mastermind Khalid Sheik Mohammed to the United States for trial in federal civilian court, I find it absolutely shocking that President Obama would appoint someone who has diminished the 9/11 terrorist attacks by comparing them to the drug trade and who believes that a civilian courtroom is the appropriate venue for 9/11 trials," King continued.

"This may be one of the worst appointments by President Obama during his presidency," King added, referring to Cole as a "left-wing ideologue who places terrorists in the same categories as drug peddlers."
The Cole appointment is sure to be the one to cause the most controversy on the right, as Steven Taylor notes in his own post on the subject. However, these actions are fully authorized by the Constitution:
The President shall have Power to fill up all Vacancies that may happen during the Recess of the Senate, by granting Commissions which shall expire at the End of their next Session.
Since the Senate adjourned before the holidays, Obama was empowered to make these appointments, and these people will be able stay in their offices until the end of 2011, at which point they will have to be confirmed by the Senate that will be part of the 112th Congress.
And while conservatives seem to be reacting quite strongly to this action, and to the President's previous recess appointments last April, which one conservative blogger called an example of "Obama's Thug-ocracy," the truth is that recess appointments are fairly common. President Eisenhower, for example, utilized recess appointments to appoint three Supreme Court Justices — Earl Warren, William Brennan, and Potter Stewart. More recently, President Reagan made 243 recess appointments over eight years, President Bush (41) made 77 recess appointments over his one term, and President Bush (43) made 170 recess appointments in his eight years. However the second President Bush's ability to make recess appointments was severely curtailed after 2006 when Harry Reid the devised the strategy of never adjourning the Senate.
So, this is something that President's have always done. Of course, someone should have told that to The New York Times when they wrote this in 2006:
Mr. Bush has used the recess appointment power to rescue egregiously bad selections that would never pass muster on grounds of experience and competence. (Remember last year's recess appointment of the undiplomatic and Congressionally unacceptable John Bolton as ambassador to the United Nations.) In other cases, he has merely sought to avoid logjams that the White House created for itself by refusing to accommodate reasonable Democratic requests for information, documents and consultation.
Or how about President Obama himself, then a Senator, when President Bush used a recess appointment to name John Bolton Ambassador to the United Nations:
"To some degree, he's damaged goods," said Sen. Barack Obama, D-Ill., a member of the Senate Foreign Relations Committee. "I think that means we'll have less credibility and, ironically, be less equipped to reform the United Nations in the way that it needs to be reformed."
So much for intellectual consistency, I guess.