Considering US Attitudes toward Latin America
Pondering lack of US interest in our friends to the south.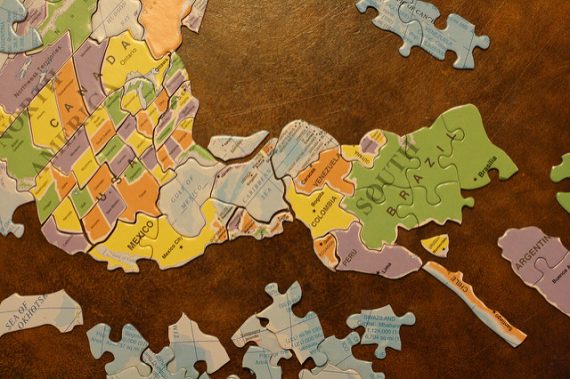 In my post on Covid-19 and Latin America Michael Reynolds asked:
I'm curious, @Steven, if you have an explanation for why Americans don't care about South America. It's never in the news except in reference to immigration. Americans (norte americanos) don't visit much, evidenced by the lack of air service relative to Europe. A guilty conscience? A tendency to see anyone from south of the Rio Grande as a Mexican? It's odd, given that north-south travel is easier on the system than flying across eight time zones.
I started to provide a slap-dash in comment response, but it is too big a question, so here is a partial response (it is the kind of question, like most good ones, that almost requires a book-length response).
I don't know that I have a really good answer. I think it is a combination of colonialist/racist thinking, a sense that the region is not a high-level threat (but also being perceived as dangerous), and an ongoing situation in which prioritization leads it being down the list (from a policy/news POV).
It is worth noting that at least from a US government POV, there has often been a lot of attention paid to the region, much of it unwelcome. For example, there was a substantial amount of US intervention in the region, especially Central America and the Caribbean during from the very late 19th Century well into the 1930s (and after that as well) not to mention substantial interferences both due to the Cold War and the war on drugs.
But to return the question, I think the reality is most US citizens don't care about the world in general, and we consume very little international news in general and tend not to travel abroad. To be fair, part of both of these issues is because we live in a continental country and therefore do not need to pay attention to neighbors the way Europeans do.
I think, too, there has long been an attitude that Latin America is dangerous and dirty, especially Mexicans, and that, really, Latin American is just one big Mexico from the Rio Grande to Tierra del Fuego. I know growing up in Texas and California both (in the 70s and 80s), there was this notion that going to Mexico was dangerous and if you went, you'd either be robbed or arrested by corrupt police. In more recent times the drug war in Mexico has been a deterrent to travel for some. And it is hard to not see a lot of immigration discussion as being cast in this light as well (such a Trump linking immigrants to disease).
The reality is, however, that there are a lot of awesome, amazing, and beautiful places in Latin America to visit, but folks in the US tend to think of Europe as the place to go abroad.
I think that the American public and the American government, have viewed Latin America as "ours" (such as the notion of the Caribbean as "that great American lake" or just the general feeling that it was all "our" backyard). That is certainly how we treated huge chunks of Central American and the Caribbean in the early part of the last century.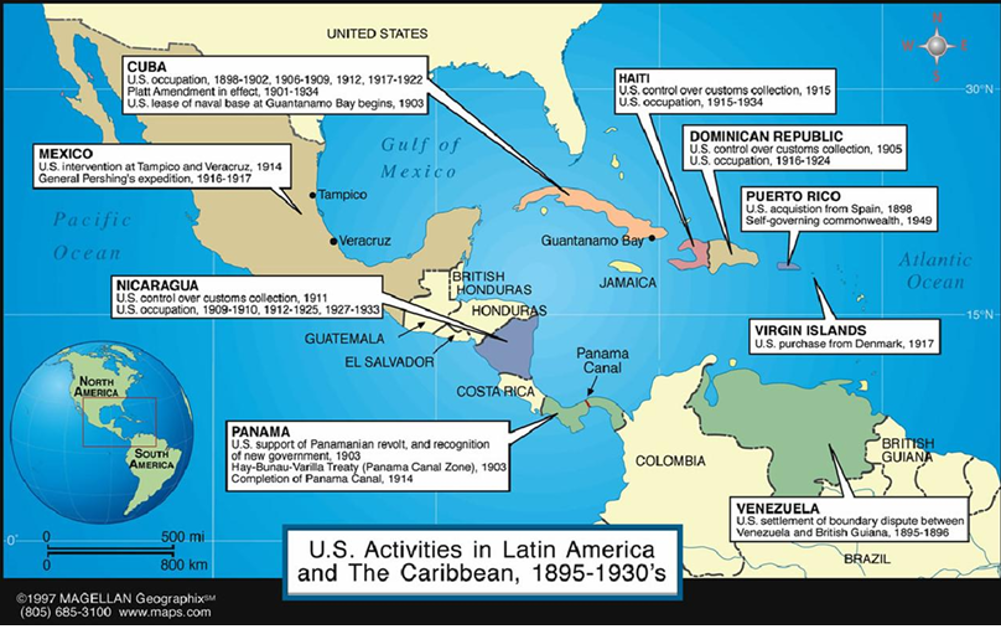 Latin America has often been a low priority place in terms of news and interest because it isn't seen as a threat, but at the same time is seen as too dangerous a place to travel for some (some of my family thought I was nuts to live in Colombia in the mid-90s).
And while the US government has often expended substantial resources in the region, it has also never been a top priority. In broad brush strokes, though, the US government has often found itself looking elsewhere. World War II obviously has US eyes on Europe and Asia and then the Cold War moved the focus to Europe, but also Korea and Viet Nam. Of course, the Cold War then shaped the way US administrations approached the region as well, to include helping overthrow left-leaning governments in places like Guatemala in 1954, and support for right-wing authoritarians across the hemisphere.
The Cold War era is instructive insofar as US policy to the region was really more about fears of Soviet expansion than it was about Latin America, per se.
Even in the post-Cold War Ear, the attention shifted to the Middle East. Indeed, it is worth noting that George W. Bush was planning on making Latin America a priority and then 9/11 happened.
One would think that folks in the US would seek to forge a deeper connection to the region, given its proximity and the reality that we all have a lot in common, culturally. Instead, I think a lot of gringos look down the region and choose not to get to know it.
(This is, I admit, a partial response at best).