Cost of Innumeracy Day
Today is Cost of Government Day, at least for those who can't do math.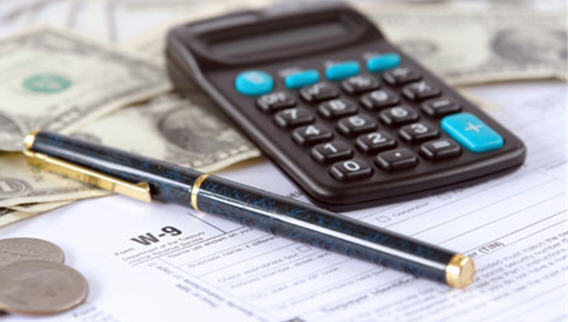 Adam Radman passes along a Center for Fiscal Accountability report that can't possibly be true:
In 2011, Cost of Government Day falls on August 12. Working people must toil 224 days out of the year just to meet all costs imposed by government, a full 27 days longer than 2008.

In other words, in 2011 the cost of government consumes 61.42 percent of national income.
Now, I'm annoyed with taxes as much as the next guy, unless Grover Norquist happens to be sitting next to me. But I'm not completely innumerate, either.
There are 365.25 days in an average year. That works out to 52.17 weeks and a maximum of 260.89 weekdays. For simplicity, call it 52 weeks and 260 weekdays.
Sure, some of us work the occasional weekend. Some work six days a week routinely. But the 5-day workweek is a decent proxy.
Now, let's say the average American gets 10 vacation days, 5 sick days, and the 10 Federal holidays. (That seems a reasonable aggregate assumption; some get more and some get less vacation and some don't get every Federal holiday but do get the Friday after Thanksgiving and at least half a day for Christmas Eve and New Years Eve.) That's 25 days, bringing us down to 235 work days.
So . . . we're supposed to believe that most people are subsisting on 11 days' wages?
When I called BS, Radman encouraged me to "actually look at the report." So, I did.
The Cost of Government Day Components include:
103 days just to pay for federal spending
44.2 days to pay for state and local expenditures
77 days . . . just to cover the cost of government regulations
But that just gets us back to where we started: 224.2 days. And they don't show their work.
The only plausible charitable explanations (tossing out the possibilities that they're morons or liars):
They're calculating total days, including days off, as "days worked"
They  they're treating borrowed money as if it were due now
My strong guess is that they're doing both.
The first is absurdly propagandistic but sellable in the context of "the date of the calendar year on which the average American worker has earned enough gross income to pay off his or her share of the spending and regulatory burden imposed by government at the federal, state and local levels." After all, people tend to get paid every two weeks.
The second is also defensible in an abstract sense–it is, after all, a "cost"–but not a practical sense. If a family buys a house, we don't treat it as a one-time expenditure; we amortize it over the length of the mortgage. Doing it this way, then, not only goes against the way people think of spending but also has the double whammy of counting interest payments as a cost while pretending that we haven't taken out a loan.