Court Rules That "Creepy" Photos Taken in Public Aren't A Crime
A District of Columbia Judge has ruled that photographs of women taken in public do not violate the law.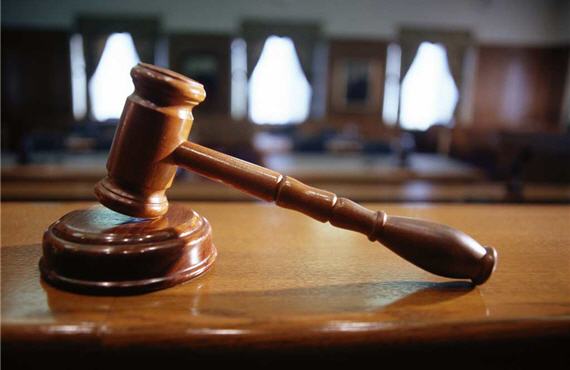 A Superior Court Judge in the District of Columbia has dismissed charges against a Virginia man who was charged with taking photos of women sitting on the steps of the Lincoln Memorial in such a manner that the private areas of their bodies were at least partly visible:
Charges have been dropped against a man accused of taking photos of women's "private areas" at the Lincoln Memorial after a judge ruled that he did not do anything illegal and that police did not have a probable cause to investigate him.

Christopher Hunt Cleveland of Springfield was arrested in June 2013 after U.S. Park Police observed him snapping photos of women sitting on the steps of the memorial, according to a search warrant. The officer suspected him of taking "upskirt" shots.

When an officer approached him, Cleveland became nervous and attempted to remove the memory card from the camera, according to a search warrant. Officers detained him after a struggle and found images of women's buttocks on the camera and hundreds of comparable shots from other outings on a computer in his car.

"There is no evidence Mr. Cleveland positioned his camera in any way or employed photographic techniques or illumination, so as to capture images that were not already on public display," McKenna wrote in her ruling.

Further, McKenna said that police did not have probable cause to stop Cleveland and search his camera since what he was doing was legal and officers were not acting on a complaint from the public.

Johnson moved to drop the charges Sept. 29. Cleveland and his attorney could not be reached to comment Thursday evening. The U.S. Attorney's Office in the District declined to comment on the case.
The most important thing to note here, I think, is what this case is not. Contrary to the way this has been described by many media outlets, this does not appear to be a case where Cleveland was taking so-called "upskirt" photos that were obtained by deliberately placing a camera or video camera in such a position as to obtain pictures inside a woman's skirt as she walks by. Nor is this similar to cases where people have been charged with placing cameras in changing rooms or bathrooms where more intimate photographs could be obtained. Instead, assuming that the description of the photographs that led to Cleveland being charged, it appears that what the photographs depict are, among other more innocuous scenes such as some of the monuments on the mall, women who were seated or standing in public in a certain way as to make certain areas of their body visible to the public at large. As the Judge in this case, who is a woman it should be noted, noted, what Cleveland photographed appears to be nothing different from something that was generally visible to any member of the general public who happened to be in the area at the same time.
Taking these facts into account, and looking at the words of the D.C. voyeurism statute, which forbids photography of a person "under circumstances in which the person has a reasonable expectation of privacy," the Judge ruled that there was not a sufficient basis to charge Cleveland with a crime, and that therefore the search of his person and home that uncovered the evidence being used against him was not inadmissible in Court. While the charges apparently remain pending until a further hearing is held, this essentially means that there is no case against Cleveland because there is no proof that he took any photographs at all that could be presented in Court. In this case, that means that the Judge ruled that the women in question did not have a reasonable expectation of privacy in situations where, well, certain areas of their body were visible to the public generally, and if they are visible to the public generally then it cannot be illegal under the statutes it cannot be a crime to take a photograph of them. While all of this does sound creepy, it strikes me that the Judge got the matter right here. Nobody is endorsing what Cleveland did, of course, but the fact that something is creepy or makes people uncomfortable does not mean that it ought to be illegal, or that existing laws ought to be stretched in order to cover something that, when looked at objectively, it clearly doesn't cover.
This isn't the first time that efforts to punish people who engage in this type of photography criminally has hit a legal roadblock. Earlier this year, the highest court in Massachusetts rule that actual "upskirt" photos taken on the Boston subway were not illegal because the women in question were not nude or partly nude in the photographs. In that case, the Court ruled that the state law that formed the basis for the attempted prosecution only spoke to those situations, and did not include cases where there was not full or partial nudity. The Massachusetts legislature responded rather swiftly by passing a law that makes it illegal to take any photograph under a person's clothing, without their consent, a misdemeanor punishable by up to 2 1/2 years in jail and a $5,000 fine. This solution may be the avenue that the D.C. City Council chooses to go, however both that hypothetical statute and the one in Massachusetts could face other problems thanks to a decision out of Texas:
A court has upheld the constitutional right of Texans to photograph strangers as an essential component of freedom of speech – even if those images should happen to be surreptitious "upskirt" pictures of women taken for the purposes of sexual gratification.

Criticising an anti-"creepshot" law as a "paternalistic" intrusion on a person's right to be aroused, the Texas court of criminal appeals struck down part of the state's "improper photography or visual recording" statute which banned photographing, broadcasting or transmitting a visual image of another person without the other's consent and with the intention to "arouse or gratify … sexual desire".

The case stemmed from the arrest of a man in his early 50s named Ronald Thompson who was stopped in 2011 at Sea World in San Antonio after parents reported him swimming with and taking pictures of children aged 3-11. The local district attorney's office said that he tried to delete the photographs before his camera was seized and a police examination of it revealed 73 images of children in swimsuits "with most of the photographs targeting the children's breast and buttocks areas".

Prosecuting lawyers argued that the constitutional right to free speech, which includes taking public photographs, should not be a factor because photography is essentially a technical recording process and that attempted lawbreakers should not be able to hide behind free-speech protections.

Attorneys for Thompson said that the statute was "the stuff of Orwellian thought-crime" and that it did not distinguish "upskirt" or "peeping Tom" photography from "merely photographing a girl in a skirt walking down the street", so in theory it could criminalise the likes of paparazzi journalists.

The appeals judges appeared to agree, stating that although "upskirt" type-images are intolerable invasions of privacy, the wording of the law is too broad. Presiding judge Sharon Keller wrote in the court's opinion published on Wednesday: "Protecting someone who appears in public from being the object of sexual thoughts seems to be the sort of 'paternalistic interest in regulating the defendant's mind' that the First Amendment was designed to guard against."

The judges said that photographs were "inherently expressive", like other artistic mediums such as films or books, and so the process of creating them, as well as the images themselves, was part of an American's right to free speech because "thought is intertwined with expression
In many respects, of course, this Texas case bears similarities to the Washington, D.C. case in that Thompson was apparently taking photographs of things that were clearly visible in public rather than going through the kind of covert steps necessary to take an "upskirt" photo. The Court ended up striking the entire law down, though, because it was overly broad in what it covered, including, in that case, photography of something that it is easily visible to members of the general public.
On the surface, it does seem as if some of these types of photographs ought to be illegal. The idea of people, mostly men, going around photographing women or even children in some manner that is clearly meant to be sexually provocative is creepy, and possibly indicative of someone who might be dangerous in other ways. At the same time, though, the fact that something is creepy doesn't mean that it should be illegal. It's easy, I think, to argue that "upskirt" photos or other photographs that require some kind of manipulation of a camera in order to be taken ought to be illegal whether or not their is nudity involved or not. A woman ought to have a reasonable expectation that people aren't walking around taking pictures up her skirt on the subway or elsewhere. The same would obviously be true of photographs taking in changing rooms, locker rooms, or other such places. At the same time, though, if you start criminalizing taking pictures in public then you are heading down a dangerous road that the First Amendment would seem to clearly say that the law cannot go. Because of that, it's clear that the Judge in the Cleveland case, and even the Texas Court of Criminal Appeals in the Thompson case, got the outcome right notwithstanding the fact that the whole thing has a basic "ick" factor to it.
Here's the decision in the Cleveland case: