Cruelty is the Point of Trump's Border Policy
Not a new observation, but one that should not be forgotten.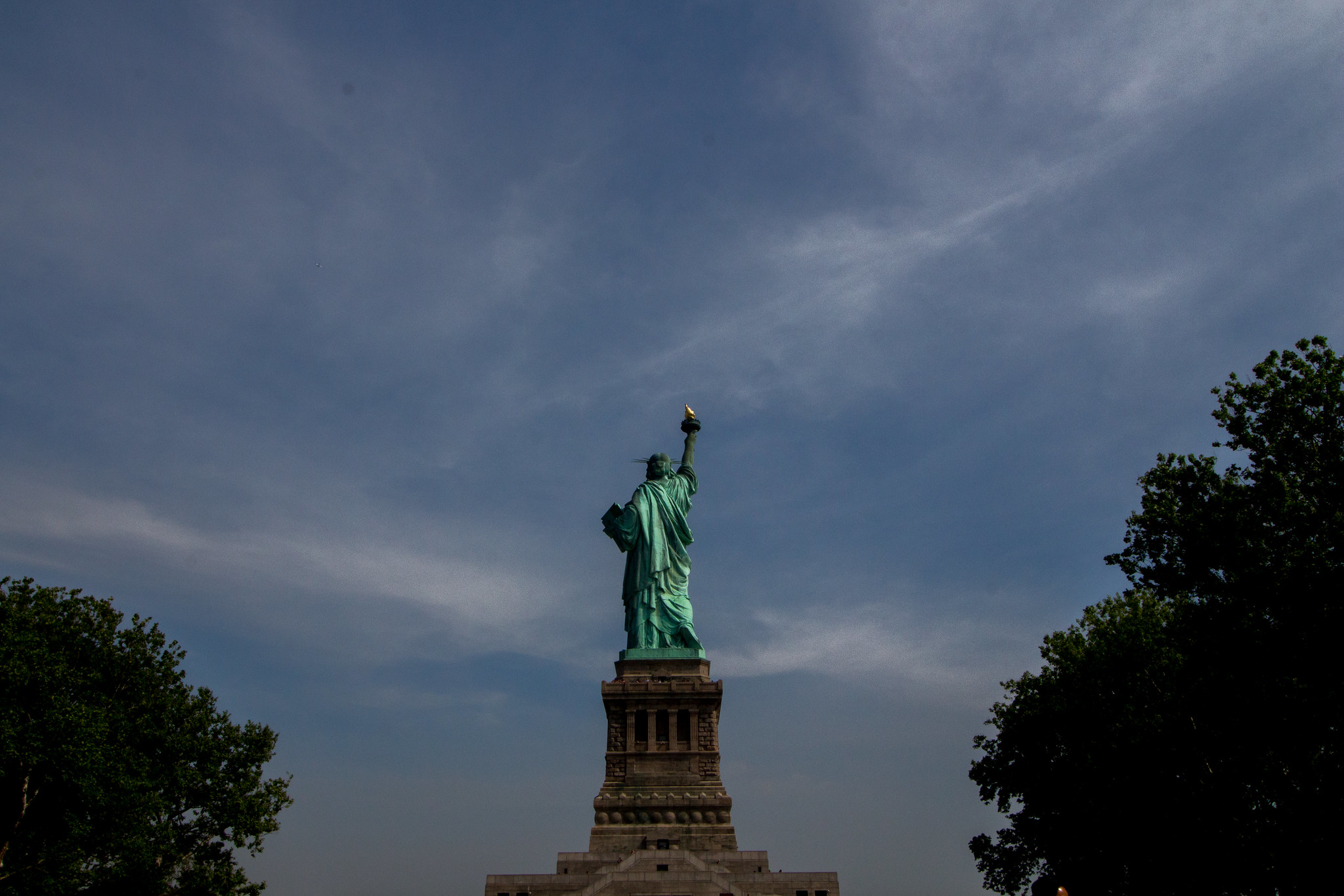 In the ramp up the Fourth of July holiday, the President of the United States tweeted out the following:
It has becomes almost a cliche on Twitter to comment that "cruelty is the point" regarding stories about the detention centers at the border. It is one thing to infer that cruelty, but it is yet whole other level to have the head of government basically admit that the cruel mess he has created is intended to act as a deterrent. The policy is quite clear.
This is not news, of course. I wrote about the clear policy intend behind child separation over a year ago (This Moment in Time), and things have not only not gotten better, then have clearly worsened.
This kind of calculated mistreatment of human beings (indeed, of children) is especially galling during the week that we celebrate a founding document whose most important phrase is "all men are created equal and are endowed by their creator with certain unalienable rights."
Note this cartoon was making the rounds yesterday (note that "cuarto" can mean fourth and room in Spanish and Julio is both the month and a common boy's name):
The quote isn't that just people from the British colonies had rights. It is a universal declaration of human rights. Indeed, that central understanding of human rights is foundational to western liberalism (you know, the one Vladimir Putin wants to be obsolete and the one DJT doesn't understand).
But, of course, Trumpian nationalism categorizes people into "Americans with rights" and "everyone else."
And yes, some will object: we can't take care of everyone. All well and good, but we aren't being asked to take care of everyone. We are being asked to take care of a set of people who are clearly desperate and in need of aid. Human compassion suggests that we should be working to provide that aid, not to mention the doctrines of our dominant religious tradition.*
Moreover, the migrants who are coming are not all looking to be taken care of. They either are seeking family in the US to help them out and/or they are willing to work. And, it should be stressed, asylum-seeking is legal.
But, instead of human compassion and an acknowledgement of our alleged core values, we get Trump's tweet and stories like following:
Via ProPublica: Inside the Secret Border Patrol Facebook Group Where Agents Joke About Migrant Deaths and Post Sexist Memes.
Members of a secret Facebook group for current and former Border Patrol agents joked about the deaths of migrants, discussed throwing burritos at Latino members of Congress visiting a detention facility in Texas on Monday and posted a vulgar illustration depicting Rep. Alexandria Ocasio-Cortez engaged in oral sex with a detained migrant, according to screenshots of their postings.
Via The Atlantic: The Exceptional Cruelty of a No-Hugging Policy
On Monday, when ProPublica released the now infamous seven-and-a-half minutes of audiotape recorded inside a U.S. Customs and Border Protection facility, in which several wailing kids can be heard crying out for their moms and dads, Darcia Narvaez clicked the link and told herself she'd do her best to listen to the whole thing.

Within seconds, however, Narvaez, a professor of psychology at the University of Notre Dame who specializes in parenting and child development, had hit the mute button. "I mostly read the captions," says Narvaez. She can't stand hearing children cry for prolonged periods of time without being comforted, she says, "because I know their brains are being damaged."

Ever since the Trump administration's recent statement that it had separated nearly 2,000 children from parents facing charges of illegally crossing the border—a number since raised to more than 2,300—troubling reports from inside the shelters where those children have been detained have proliferated. Many describe conditions in which, whether by official policy or not, shelter staff are prohibited or prevented from hugging or touching the detained kids—hundreds of whom are younger than 13 years old—to comfort them. Some testimonies, like the one from a former Tucson, Arizona, shelter worker, Antar Davidson (who quit last week because the shelter "didn't have the trained staffing to handle the influx of younger, more traumatized children"), allegethat even siblings in the shelters are prevented from hugging one another
Via the NYT: Squalid Conditions at Border Detention Centers, Government Report Finds.
Overcrowded, squalid conditions are more widespread at migrant centers along the southern border than initially revealed, the Department of Homeland Security's independent watchdog said Tuesday. Its report describes standing-room-only cells, children without showers and hot meals, and detainees clamoring desperately for release.

The findings by the Department of Homeland Security's Office of Inspector General were released as House Democrats detailed their own findings at migrant holding centers and pressed the agency to answer for the mistreatment not only of migrants but also of their own colleagues, who have been threatened on social media.
The question should rightly be asked: what should we do?
I think any reasonable answer has to start with deciding what our values actually are. I prefer the ones that see the importance of treating humans humanely and seeing our inherent equality rather than first seeing nationality or skin color. Further, fear should not drive policy.
First, whether we like it or not, we are going to have to spend the money needed to help these people. We can afford it and it is the right thing to do.
Second, we need to stop trying to use zero tolerance logic, family separation, and harsh conditions as conscious policies meant to deter migration. Not only is that approach clearly and empirically inefficacious, but it is simply inhumane and cruel.
Third, rather than pretend like a wall or some magic policy is going to stop migration, we need to figure out how to handle it. This includes trying to deal with root causes in Central America as well as acquiescing to the obvious pull of the US economy. It isn't as if we are running out of room or don't have labor needs.
We need to remember that we are a nation of immigrants. That immigrants do assimilate. That we are by no means running out of room. That we all gain, ultimately, from the integration of new people and ideas. That immigrants pay taxes and contribute. That, actually, we could use more people.
Of course, I recognize that my policy prescriptions assume a) migrants are going to come, and b) that isn't an inherently bad thing. Maybe part of that is straight-up that foreigners don't scare me. I think a lot of it is an understanding of own history (i.e., one largely of fairly open borders) as well as the clear social science that shows immigrant groups assimilate into the broader culture over time.
I will say that, sure, there are legitimately different ways to address how to allow immigrants into the country, some of which are more welcoming than others. Let's have that debate, but I reject walls and detention centers. Not only are they cruel, they don't even work.
---
*See this post, which started as a footnote and, well, grew.