D.C. Commuters To Get Screwed By Obama Speech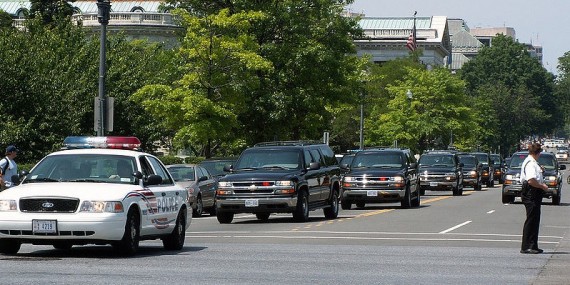 Not surprisingly, scheduling a Presidential address before Congress for 7pm on a work day in September is likely to create some serious problems for people who just want to get the heck home tonight:
The Capitol Police has an unusual obstacle to contend with Thursday as the department secures the grounds for President Barack Obama's jobs speech: traffic.

A joint session of Congress will be held at 7 p.m. for the speech. That's about two hours earlier than normal for such presidential addresses, according to a Capitol Police spokeswoman, which means closures will start earlier — just as commuters hit the roads.

"That's smack in the middle of rush hour," Sgt. Kimberly Schneider said. "We need to make sure we start earlier."

Before Obama's State of the Union address in January, Capitol Square was closed to unauthorized pedestrians at 6 p.m. and streets were blocked an hour later. On Thursday, the square will close at 4 p.m. and the streets an hour later.
Just in time for all the people who will be trying to get home. This would be why they normally schedule these things to start at 9pm.
Enjoy the commute, folks! Tell the family not to wait for you to get home to start dinner.