David Frum: I Was Wrong To Oppose Same-Sex Marriage
A former opponent of same-sex marriage admits he was wrong.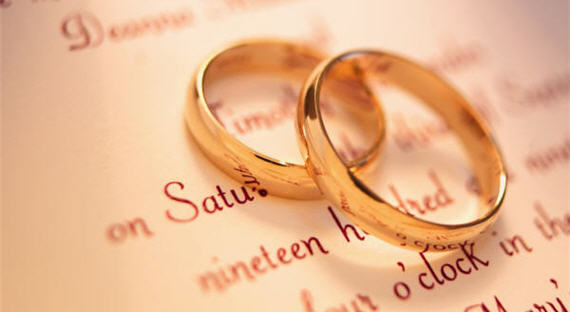 In the wake of New York's new same-sex marriage law, David Frum writes at CNN that he's reconsidered his previous opposition to same-sex marriage:
I was a strong opponent of same-sex marriage. Fourteen years ago, Andrew Sullivan and I forcefully debated the issue at length online (at a time when online debate was a brand new thing).

Yet I find myself strangely untroubled by New York state's vote to authorize same-sex marriage — a vote that probably signals that most of "blue" states will follow within the next 10 years.

I don't think I'm alone in my reaction either. Most conservatives have reacted with calm — if not outright approval — to New York's dramatic decision.

Why?

The short answer is that the case against same-sex marriage has been tested against reality. The case has not passed its test.

Since 1997, same-sex marriage has evolved from talk to fact.

If people like me had been right, we should have seen the American family become radically more unstable over the subsequent decade and a half.

Instead — while American family stability has continued to deteriorate — it has deteriorated much more slowly than it did in the 1970s and 1980s before same-sex marriage was ever seriously thought of.

By the numbers, in fact, the 2000s were the least bad decade for American family stability since the fabled 1950s. And when you take a closer look at the American family, the facts have become even tougher for the anti-gay marriage position.
Of course, even if the story had been different, as it apparently has been for Hispanic families as Frum points out, there's no reason to believe that it has anything to do with the fact that homosexuals are allowed to marry in a few states, or that homosexual relationships are now generally accepted by society. Family "breakdown" occurs for many reasons. The law certainly has an influence and social scientists such as Charles Murray have well-documented the manner in which old-style welfare programs contributed to the breakdown of African-American families by creating financial incentives against stable families. Drugs and alcohol abuse are certainly factors. Women who get pregnant before they're able to financially support a child is certainly a factor. The biggest factor, though, is the economy and financial troubles which cause tensions in the family. The idea that homosexuals contribute to this problem at all is, in a word, absurd.
Frum concludes:
By coincidence, I am writing these words on the morning of my own 23rd wedding anniversary. Of all the blessings life has to offer, none equals a happy marriage. If proportionally fewer Americans enjoy that blessing today than did 40 years ago, we're going to have to look for the explanation somewhere other than the Legislature in Albany.
Indeed. We've lived with same-sex marriage, and more generally increasing acceptance of homosexuality, for long enough now to know that the gloom-and-doom preachers were wrong and that the world isn't going to end just because two women, or two men, go down to City Hall and get a marriage license. The fact that they can now do so in one of the most populous states in the country is only likely to make the process of acceptance go faster. And that's a good thing.