DeSantis Policies Come Home to Roost at New College
He's getting what he wants.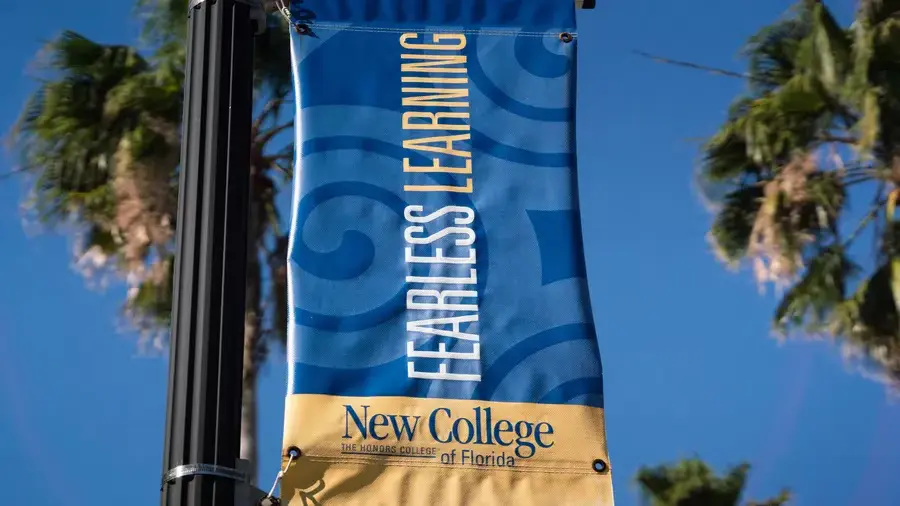 An aggregator pointed me to the Tampa Bay Times report "At New College of Florida, a 'ridiculously high' number of faculty are gone."
More than one-third of New College of Florida faculty will not be returning in the fall.

That's according to Provost Bradley Thiessen, who called the 36 departures in a single year a "ridiculously high" number for a school with fewer than 100 full-time teachers.

Some of those were retirements or sabbaticals that were planned long before the school made national headlines in January, when Gov. Ron DeSantis appointed six trustees with a mission to transform the small liberal arts school.

But many are teachers and researchers who — frustrated and dismayed by the school's new leadership — saw no other option but to resign or take leave to look for opportunities elsewhere.

Biologist Liz Leininger started looking for a new job the same day the new appointments were announced, and the decision to leave was cemented weeks later when the trustees fired former president Patricia Okker in their first meeting.

"I felt a little guilty to be leaving," Leininger said. "I want to support New College students, but I told them, 'I can support you even from afar.'"

Leininger took a job as chairperson of neuroscience at St. Mary's, a public honors college in Maryland. But with her departure, New College's neuroscience department shrinks to just one faculty member, down from three the year before.

That leaves students like Alaska Miller, a third-year cognitive science major, with few options. There are no upper-year neuroscience classes offered in the fall, she said. Until the school hires more faculty, it's impossible for her to move forward with her degree.

[…]

"The majority of faculty who have left have not given us any kind of consideration, or notice, or thought or anything," interim president Richard Corcoran said at a July 6 trustee meeting. Long-term hiring decisions in academia typically take a year or more, and with this year's hiring season long gone, the school will rely on temporary positions to fill the gap.

New College has already recruited 10 new visiting faculty, with another six positions still under negotiation, Thiessen said. The school will be launching a visiting "presidential scholar" position and hopes to recruit notable scholars to fill the position on a temporary basis.
We've all seen reports of the havoc DeSantis has wreaked on education in Florida. While there were dire warnings that this would make it hard for the state's public universities to retain and attract talented faculty, I was skeptical that it would matter much except at the margins simply because of how lousy the academic job market has been for decades. If you've got a tenure-track job, it's hard to replace it with another one unless you're a superstar.
But, it turns out, New College is a unique situation. Looking for more background, I found an Orlando Sentinel report ("New College faculty turnover is 'ridiculously high' after DeSantis takeover") that shed additional light on the situation:
The school in Sarasota has drawn heavy attention in recent months as DeSantis appointed a slate of conservative trustees.

The governor and his allies say New College, a progressive school with a prominent LGBTQ community, had been indoctrinating students with "woke" ideology, and they've set about revising it into a conservative institution.
Now, how exactly a public university in a fairly red state came to be "a progressive school with a prominent LGBTQ community" is a question unto itself and not one for which I have an answer. Regardless, the school was particularly targeted by DeSantis over and above his general attack on academic freedom and DEI initiatives.
Alas, unless the courts intervene, he's going to get away with it. The headline numbers about faculty turnover are actually rather misleading:
A presentation given Monday to a committee of the New College Board of Trustees detailed reasons that faculty members will be out for at least one semester.

Six faculty members have retired, six have resigned and six took leave without pay. Another 16 faculty members will be out for reasons such as being assigned research leave or being on family leave.

Also, out of seven visiting professor contracts that were up for renewal, five have been renewed, meaning that the school has two visiting professor slots that need to be filled.

Thiessen pointed to the school being in the process of "negotiating offers" with six additional prospective faculty members.

"If this meeting were a week later, I think we would get up to 21 (faculty members hired)," Thiessen said.
So, first, this isn't a mass resignation of tenured faculty. There are 36 vacancies out of ~94 faculty slots, 24 of which seem to be in the ordinary course of business. And they seem to be filling them apace.
Wil they be able to replace top-flight neuroscientists with equally talented faculty with more "suitable" ideological leanings? I doubt it. But the thing is, I don't think DeSantis and company care. They'll happily take someone fresh out of Liberty University.