Deterring The Deterrers
Deterring Russia is a matter of principle.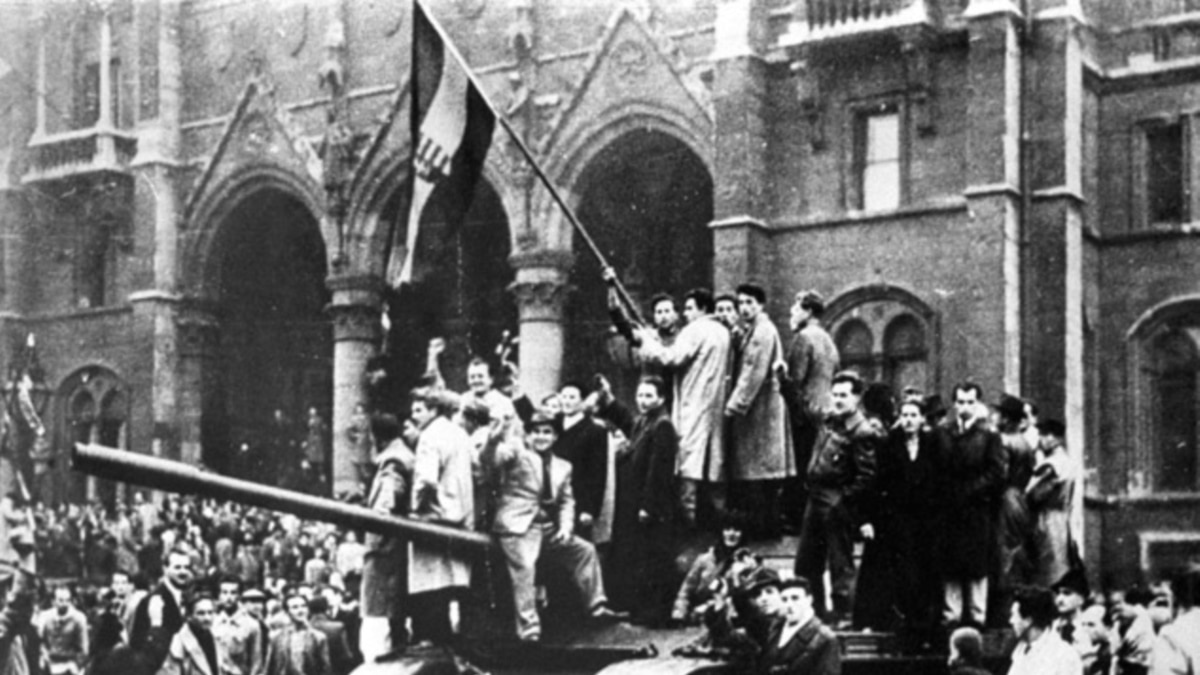 Immediately after the Soviet…Whoops, excuse me, Russian invasion of Ukraine, Eastern European members of NATO, such as Estonia, Poland, and Lithuania immediately issued strong condemnations of Putin's War. Countries on that side of the alliance are welcoming American deployments, and even giving Ukrainian refugees a place to flee.
This shows the power of alliances, something that has been a core tenet of national security since WWII, and is the core DNA of NATO. Formal treaty obligations matter, especially when the treaty members are faced with a common threat. This is exactly the principle that Vladimir Putin feared, and probably unintentionally has strengthened.
Unfortunately for Ukraine, the country never had a chance to enjoy that protection. They face the situation now that Hungary faced in 1956, and Czechoslovakia in 1968. Absent a formal treaty relationship with outside powers, these countries were helpless when they tried to throw off Soviet domination, and then Soviet tanks rolled in. No amount of empty threats, such as the Eisenhower Administration's stated policy of rollback (helping Eastern European countries escape the Soviet sphere) and massive retaliation (Americans would bomb the USSR into the proverbial Stone Age if it does anything the US doesn't like), could save a country that wasn't integral to US national security interests. In the face of a nuclear-armed adversary like the old USSR, or modern Russia, the US is not going to risk the first step up the nuclear ladder through a direct military confrontation with Moscow. Instead of constraining the aggressor in these cases, what early nuclear theorists like Herman Kahn believed to be the case, the nuclear shield emboldened them.
NATO membership changes that equation entirely. By definition, according to Article 5 of NATO, an attack on any nation, no matter how peripheral or small it might otherwise seem to US national security, is the equivalent of an attack on the United Kingdom, Germany, or the United States itself.
That is, as long as everyone in NATO honors that commitment. When Donald Trump thought aloud about not honoring that commitment, and perhaps pulling out of NATO altogether, it was therefore one of the lowest points in post-WWII collective security.
NATO membership restores the deterrent power of nuclear weapons against aggressors. It reduces the second-guessing — will they or won't they? It makes it possible to position American and other forces on the borders of Russian power as a trip wire, a further reason that a Russian attack would trigger a dire US and allied response. It's no surprise, then, that as Russia positioned its forces on Ukraine's borders, neutral countries like Finland and Sweden began thinking that NATO membership wasn't a bad thing.
Ultimately, peace and security run on principles. Do we live up to principles that we publicly swear to honor, such as commitments to our allies? Do we commonly agree that violations of sovereignty and the imposition of spheres of influence violate our core principles to the point where we are compelled to act upon them? Do we share the same understanding of past history, most significantly the events before and during WWII, that forms our principles about the importance of standing up to aggressors? We are now seeing, in real time, the importance of these principles played out.
People who believe in pure Realpolitik like to think they are being somehow more realistic in their rejection of principle. Only the most selfishly expressed national interest, as pursued through the rough-edged exercise of independent power, really matters in international affairs. Only the toughest ultimately get what they want. Cynicism, not principle, should guide a nation's foreign policy.
We've seen where that cynicism leads — ironically, in the history of the Soviet empire that Putin wants to restore. What ultimately killed the USSR wasn't American power, it was cynicism, and the exhaustion to which it leads. Soviet citizens grew tired of a system that was clearly based on lies, oppression, and corruption. Members of the Warsaw Pact grew tired of being dominated by the Soviets, and being placed as the first and most to suffer in a war with the West. In the end, not enough people were willing to defend the system vigorously — not in the empire outside Soviet borders, and not even within the Soviet Union's borders.
Contrast that sad conclusion with the long history of NATO, which has been held together by principle and agreement, not brutish domination. Principles will not operate perfectly, as critics of US foreign policy are quick and right to point out. But at least there are principles that can shame us, and in our failures drive us to better adherence. We can look at the tragic fates of Hungary, Czechoslovakia, and now Ukraine and feel sadness. That's far better than feeling nothing at all, believing instead in a bleak world where that is just the inevitable fate of the weak in the face of the strong.
We restore deterrence in its correct form — nuclear weapons deter aggressors — from its inverted form — nuclear weapons embolden aggressors — only through principles like collective security, honoring of treaty obligations, and democratically elected governments empowered to pursue these policies. It's not just nuclear weapons, forward-deployed American troops, and other exercises of power that will deter Putin from future aggression. All of those might just be bluster, as rollback and massive retaliation once were. A principled opposition, which is the essence of NATO, is essential to deterring him. It's principle that he fears, from the depths of the nihilistic pit in which he lives, and into which he wants to drag the rest of the world.