Dianne Feinstein's Declining Mental Health
A sad and disturbing report from a reliable source.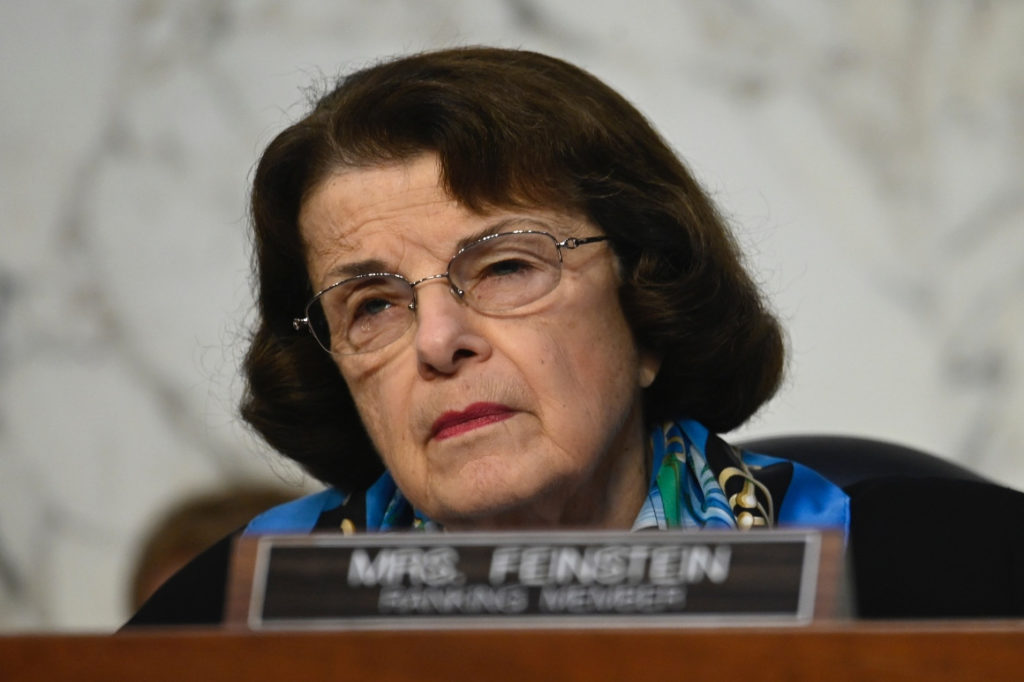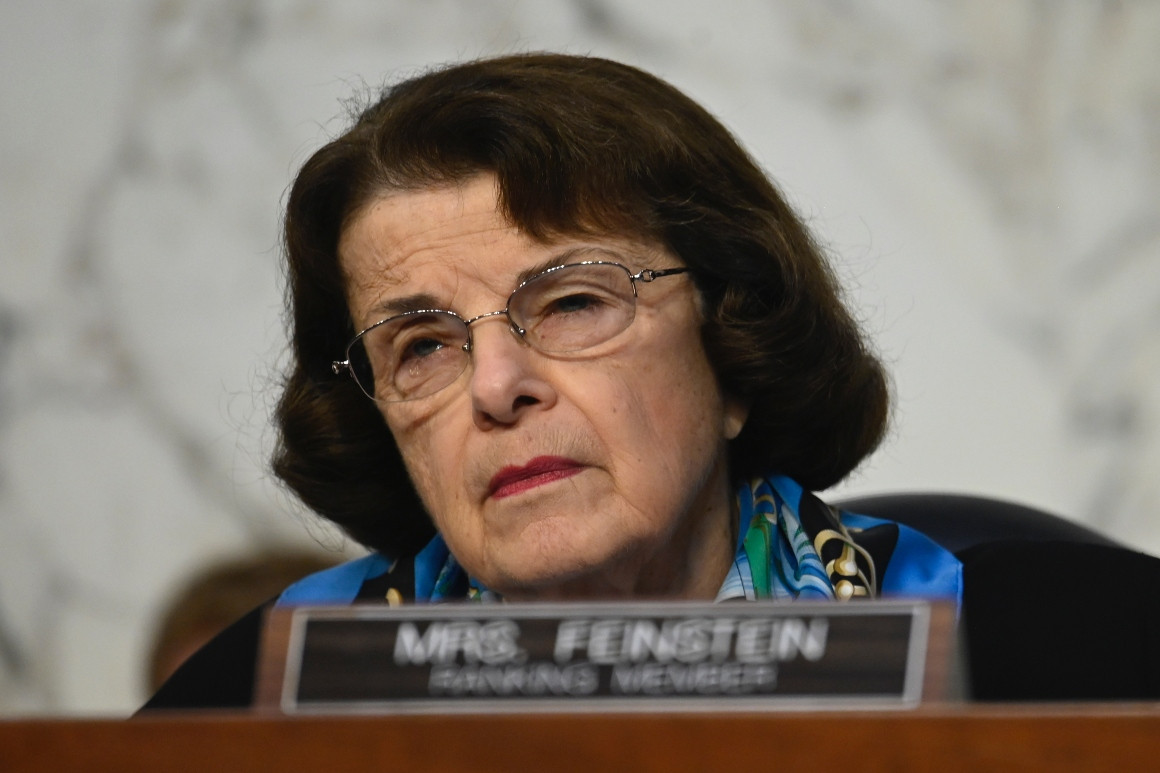 A shocking if not terribly surprising report from the New Yorker's Jane Meyer today: "Dianne Feinstein's Missteps Raise a Painful Age Question Among Senate Democrats."
In a hearing on November 17th, Dianne Feinstein, the senior Democrat on the Senate Judiciary Committee, who, at eighty-seven, is the oldest member of the Senate, grilled a witness. Reading from a sheaf of prepared papers, she asked Jack Dorsey, the C.E.O. of Twitter, whether his company was doing enough to stem the spread of disinformation. Elaborating, she read in full a tweet that President Trump had disseminated on November 7th, falsely claiming to have won the Presidential election. She then asked Dorsey if Twitter's labelling of the tweet as disputed had adequately alerted readers that it was a bald lie.

It was a good question. Feinstein seemed sharp and focussed. For decades, she has been the epitome of a female trailblazer in Washington, always hyper-prepared. But this time, after Dorsey responded, Feinstein asked him the same question again, reading it word for word, along with the Trump tweet. Her inflection was eerily identical. Feinstein looked and sounded just as authoritative, seemingly registering no awareness that she was repeating herself verbatim. Dorsey graciously answered the question all over again.

Social media was less polite. A conservative Web site soon posted a clip of the humiliating moment on YouTube, under the headline "Senator Feinstein just asked the same question twice and didn't realize she did it," adding an emoji of someone covering his face with his hand in shame, along with bright red type proclaiming "Time to Retire!!" Six days later, under growing pressure from progressive groups who were already outraged by her faltering management of Amy Coney Barrett's Supreme Court confirmation hearing, Feinstein released a statement announcing that she would step down from the Democrats' senior position, while continuing as a non-ranking member of the committee.
Feinstein, 87, was elected to another six-year term in November 2018—meaning she won't face re-election until 2024, at which point she'll be 91.
And, sadly, the hearing was not a one-off:
[M]any others familiar with Feinstein's situation describe her as seriously struggling, and say it has been evident for several years. Speaking on background, and with respect for her accomplished career, they say her short-term memory has grown so poor that she often forgets she has been briefed on a topic, accusing her staff of failing to do so just after they have. They describe Feinstein as forgetting what she has said and getting upset when she can't keep up. One aide to another senator described what he called a "Kabuki" meeting in which Feinstein's staff tried to steer her through a proposed piece of legislation that she protested was "just words" which "make no sense." Feinstein's staff has said that sometimes she seems herself, and other times unreachable. "The staff is in such a bad position," a former Senate aide who still has business in Congress said. "They have to defend her and make her seem normal."

[…]

[T]he former Senate staffer who still works with Congress declared, "It's been a disaster." As the ranking Democrat, Feinstein ordinarily would be expected to run the Party's strategy on issues of major national importance, including judicial nominations. Instead, the committee has been hamstrung and disorganized. "Other members were constantly trying to go around her because, as chair, she didn't want to do anything, and she also didn't want them doing anything," the former Senate staffer said. A current aide to a different Democratic senator observed sadly, "She's an incredibly effective human being, but there's definitely been deterioration in the last year. She's in a very different mode now."

[…]

According to several sources, Chuck Schumer, the Democratic Minority Leader, was so worried that Feinstein would mismanage Barrett's confirmation hearings that he installed a trusted former aide, Max Young, to "embed" in the Judiciary Committee to make sure the hearings didn't go off the rails. He had done the same during Kavanaugh's confirmation as well. Schumer brought Young in from the gun-control group Everytown to handle strategy and communications and serve as Schumer's "eyes and ears" on Feinstein, as one Senate source put it. Schumer's office declined to comment.

[…]

Schumer had several serious and painful talks with Feinstein, according to well-informed sources. Overtures were also made to enlist the help of Feinstein's husband, Richard Blum. Feinstein, meanwhile, was surprised and upset by Schumer's message. He had wanted her to step aside on her own terms, with her dignity intact, but "she wasn't really all that aware of the extent to which she'd been compromised," one well-informed Senate source told me. "It was hurtful and distressing to have it pointed out." Compounding the problem, Feinstein seemed to forget about the conversations soon after they talked, so Schumer had to confront her again. "It was like Groundhog Day, but with the pain fresh each time." Anyone who has tried to take the car keys away from an elderly relative knows how hard it can be, he said, adding that, in this case, "It wasn't just about a car. It was about the U.S. Senate."
This is a sad story, both for her personally and for the Senate.
Mayer points to critics angry that people are singling out Feinstein, noting that there are other octogenarian Senators—men—who are in further decline and that the likes of Strom Thurmond hung around well past his sell-by date. But in the age of social media and YouTube videos, that sort of thing is simply harder to hide—especially in a prominent position like Judiciary Chair.