Twitter Stops Accepting Political Advertising
Twitter is banning all political advertising from its site. It is a largely meaningless decision, but it's still a bad idea.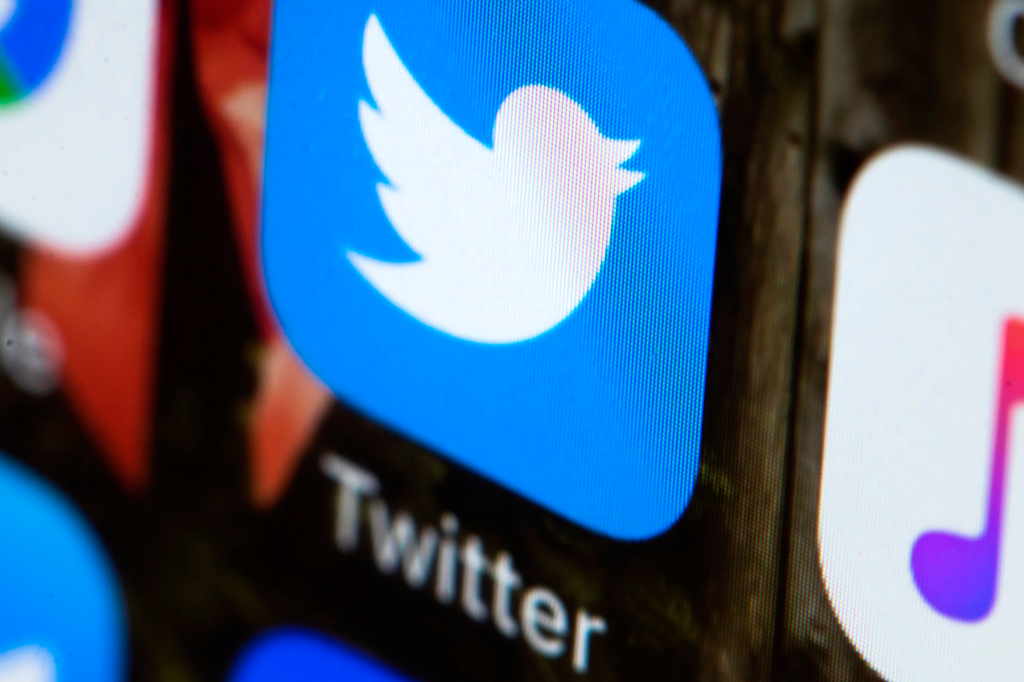 Twitter founder Jack Dorsey made a big deal yesterday in announcing that the social media site would not accept political advertising during the 2020 Presidential campaign:
Twitter on Wednesday said it would ban all advertisements about political candidates, elections and hot-button policy issues such as abortion and immigration, a significant shift that comes in response to growing concerns that politicians are seizing on the vast reach of social media to deceive voters ahead of the 2020 election.

Twitter CEO Jack Dorsey announced the move in a series of tweets, stressing that paying for political speech has the effect of "forcing highly optimized and targeted political messages on people." The ban marks a break with Twitter's social media peers, Facebook and Google-owned YouTube, which have defended their policies on political ads in recent weeks.

"While internet advertising is incredibly powerful and very effective for commercial advertisers, that power brings significant risks to politics, where it can be used to influence votes to affect the lives of millions," Dorsey said.

Twitter's announcement covers ads intended to influence elections, including ballot measures, as well as those that address "issues of national importance." The new rules will be applied globally, published by mid-November and take effect later in the month, Dorsey said.

The change drew a mixed reception, with some critics highlighting that it would not affect what users can tweet and share on their own. Teddy Goff, who served as President Obama's digital director in 2012 and as senior adviser to Hillary Clinton in 2016, said any update by Twitter that does not address the "organic and algorithmic spread of hate speech and discrimination and dishonesty" is insufficient.

The political ad ban also might not have much impact on widely followed accounts, including President Trump's, whose tweets already reach more than 66 million users each day. Some critics, including Democrats, have urged Twitter to block or remove the commander in chief's tweets, arguing that his comments are incendiary or incorrect. Twitter has declined to take action, beyond stressing some narrow cases in which it would limit the reach of tweets from a head of state.

Still, the decision illustrates a sharp symbolic rift between Dorsey and one of his peers, Facebook CEO Mark Zuckerberg, who on Wednesday stood by his company's controversial policy that essentially allows politicians to lie in ads during the tech giant's third-quarter earnings call.

"In a democracy, I don't think it's right for private companies to censor politicians or the news," Zuckerberg said.

The controversy first arose earlier this month, when former vice president Joe Biden, who is seeking the Democratic nomination for the White House, asked Facebook to remove a Trump campaign ad that contained multiple falsehoods. Facebook declined, prompting backlash from other 2020 contenders.

In response, Zuckerberg has defended the policy in recent weeks, stressing that the tech giant should not stand in the way of political leaders' speech. During the earnings call, he estimated that political advertising next year would make up about 0.5 percent of Facebook's revenue. Based on the company's 2018 revenue, that would amount to $279 million. Facebook's revenue next year is expected to be billions of dollars higher.

(…)

Political advertising has long been a thorny issue for Silicon Valley, a potential profit windfall that has come at steep costs in recent years. During the 2016 election, agents tied to the Russian government purchased promoted tweets and other forms of online ads as part of their campaign to stoke political discord, promote then-candidate Trump and undermine Democratic contender Clinton, according to congressional investigators.

Regulators responded by lambasting social media sites for failing to spot such efforts by a foreign power to interfere in U.S. elections, and the pressure resulted in major changes — including efforts by Twitter and others to more clearly label political ads, verify the people purchasing them and cache them for the public to view. Still, legislators threatened to pass new laws, arguing that online ads were subject to far fewer, less restrictive rules than broadcast television.

(…)

In his tweets, Dorsey on Wednesday endorsed those calls for new federal rules.

"Ad transparency requirements are progress, but not enough," he said. "The internet provides entirely new capabilities, and regulators need to think past the present day to ensure a level playing field."

Daniel Kreiss, a professor of media and journalism at the University of North Carolina at Chapel Hill, expressed some early concern that Twitter's decision to ban political ads could spell particular trouble for down-ballot candidates with smaller followings online. Twitter ads, he said, are "one of the ways that candidates get their message in front of a public whose attention is extremely divided and fragmented."
Philip Bump, citing the relatively minor role that Twitter plays in the online advertising world, isn't impressed:
There are a lot of reasons that political campaigns might prefer to advertise on networks belonging to Facebook or Google than on Twitter. Both Facebook and Google have broader reach than Twitter and are used by more Americans. Twitter users tend to be younger and wealthier than Americans overall, but that's not necessarily who political advertisers are hoping to reach. Facebook has both a sophisticated tool set for campaigns and an older audience, for example, both of which make it more attractive to advertisers. Google, meanwhile, has a sophisticated advertising network that is pervasive on the Web, offering its own advantages.

This isn't theoretical. Data on campaign spending from the Federal Election Commission shows how much money is spent on each of the platforms. Google and Facebook easily outpace Twitter. In recent cycles, Facebook has surpassed Google, in part on the strength of its campaign-focused tools. (We included Snapchat out of curiosity; it's a distant fourth.)

(Those numbers exclude advertising that might have been purchased through contractors, such as political consulting firms.)

The difference is even more dramatic if you look at cumulative spending since the dawn of the social media era, the 2008 election. Campaigns have spent $46 million on Facebook (and Instagram) and $30 million on Google (and AdSense). They've spent less than $2 million on Twitter.

There have been about 64,000 Facebook transactions by campaigns and 34,000 Google ones. Twitter comes in at 2,600.
The point of citing these numbers, of course, is to point out that Twitter is a smaller platform than either Facebook or Google, that it has consistently been a smaller platform for advertisement in general than either of those platforms, and that it has seen but a fraction of the political advertising that either Facebook or Google have. (Indeed, in all my years on Twitter I can honestly say I have no memory of ever seeing a political ad of any kind on the site.) This means first of all that Twitter has less to lose out of taking what is essentially a moralistic response, and second that it is has going to have very little impact on online political advertising in general.
Bump also goes on to note that Dorsey is stating that the company's policy will ban not just ads for or against candidates, but also issue-based advertising that doesn't specifically refer to a candidate, which could be problematic:
What will be more interesting to watch once that policy is released is how Twitter will handle issue advertising. Issue ads have been a loophole in political spending for years, with political groups often forming tax-exempt 501(c)(3) and 501(c)(4) groups to avoid campaign contribution and spending limits. There are rules guiding that spending, but they are lax enough to make issues advertising both common and contentious.

Dorsey addressed those ads, too.

"We considered stopping only candidate ads, but issue ads present a way to circumvent," he wrote. "Additionally, it isn't fair for everyone but candidates to buy ads for issues they want to push. So we're stopping these too."

This is a tricky position to take. Figuring out when a campaign is spending money is relatively straightforward (though not always trivial). Figuring out what constitutes an inappropriate political issue campaign is much trickier.

An ad from House candidate Joe Smith would be banned. An ad from Citizens for Green Space that touts Smith's record on creating Municipal Park is a bit murkier but still pretty clear. But what about an ad from the Westside Neighborhood Association inviting people to come out to an event at beautiful Municipal Park, which is a central part of Smith's campaign pitch? The line gets quite blurry, quite fast.

It's the sort of can of worms that makes social media platforms wary of new efforts to police content. Now Twitter and Dorsey have cracked the can's lid — and we'll have to see how far back they'll peel it, if you'll forgive the extended metaphor.
As a general rule, of course, Twitter, Facebook, and other social media companies are free to accept or deny political ads as they wish. The only legal restriction they could potentially face is if they set a policy that meant, explicitly or implicitly, that they would only accept ads from candidates of a specific party, but even then the rules governing social media companies, which are far less stringent than those that apply to other media companies, permit them to set whatever policy they wish. Additionally, this is obviously not a First Amendment issue since these are private companies that are free to censor both ad content and the content of posts as they see fit. I don't believe this should be changed, nor do I believe that these social media companies should be scrutinized regarding the decisions they make in this regard.
That being said, my preference for the private sector is generally the same as my preference regarding the First Amendment, namely that censorship should be as limited as possible and that the public square of social media should be one where a wide variety of opinions are allowed to flourish. This is why I find the current talk in Congress regarding efforts to somehow police the content on social media sites for so-called "fake news" so problematic. More often than not what one considers to be "fake news" depends on one's point of view, so it seems inevitable that any effort to regulate it is going to either be over overly restrictive or entirely meaningless.
The other problem with this policy, of course, is that it opens the door to regulation that could lead to governments forcing social media companies to censor content rather than closing it. Once a company like Twitter or Facebook concedes that there are some things it will not accept on its site, the harder it becomes to resist demands from politicians and interest groups that it censor content based on their preferences. Already, for example, Twitter has faced complaints from the left and the right that it is either overly open about what it allows to be posted on the site or that it is engaging in content-based censorship of user posts. Conservatives, in particular, have been complaining for years that their posts on the site are being hidden, a practice that was given the name "shadow banning," or that they have been banned from the site entirely based on arbitrary rules used against them because of their point of view. Engaging in more content-based censorship, however well-meaning, is only going to make those complaints more prevalent and make future content-based regulation more likely.
Twitter's policy, of course, is unlikely to have much of an impact on online political advertising. As Bump notes, the company accounts for a tiny fraction of all the social media spending by political candidates and interest groups in no small part because it is not a medium that is well-suited to advertising to begin with. The far bigger fish is Facebook, which dominates the world of social media advertising in general and political advertising in particular. For example, spending on Facebook ads mostly targeted at supporters and likely supporters is a significant part of the Trump 2020 campaign's online media campaign. As early as May of this year, for example, Trump was outspending all of his potential 2020 Democratic opponents by a huge margin, and that is only likely to increase. More recently, it was reported that the campaign was dropping more than a million dollars on anti-impeachment advertising and Facebook. No doubt, Democrats will be engaging in similar amounts of digital advertising assuming they can afford to do so.
This means that Twitter's decision to ban political ads is basically a symbolic move that seems more geared toward gaining sympathy from the growing chorus of support in Congress for regulating Facebook and Google, although none of the people making such calls seems to have a workable plan. Symbolic or not though, it is precisely the wrong approach to take for a company that is supposed to be devoted to the free exchange of ideas.