Dick Cheney: Picking Palin For VP Was A Mistake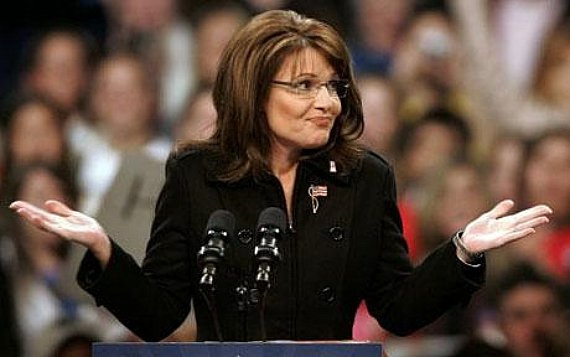 Former Vice-President Dick Cheney spoke with ABC's Jonathan Karl in the first interview since his heart transplant, and had some advice for Mitt Romney on picking a Vice-President that boils down to don't do what John McCain did:
Dick Cheney has some advice for Mitt Romney on choosing a running mate:  Don't pick another Sarah Palin.

In his first interview since receiving a heart transplant in March, Cheney told ABC News, that John McCain's decision to pick Palin as his running mate in 2008 was "a mistake" —  one that it is important from Romney not to repeat.

It's subject on which Cheney has some unique experience.  He helped Presidents Gerald Ford and George W. Bush lead their vice presidential searches and, of course, served as vice president for eight years.  He's also privately offered some advice to both Romney and Beth Myers, who is leading Romney's search for a runningmate, on the process.

Cheney would not comment on what he told Romney and Myers, but he was harsh in his assessment of McCain's decision to pick Palin.

"That one," Cheney said, "I don't think was well handled."

"The test to get on that small list has to be, 'Is this person capable of being president of the United States?'"

Cheney believes Sarah Palin failed that test.

"I like Governor Palin. I've met her. I know her. She - attractive candidate. But based on her background, she'd only been governor for, what, two years. I don't think she passed that test…of being ready to take over. And I think that was a mistake."
Cheney is right, of course, and I suspect that most mainline conservatives and Republicans agree with him now, and became ever more doubtful of Palin's fitness for office as the 2008 campaign went on. She gave a great speech, that someone else wrote, at the 2008 Republican Convention but the idea that she would have been capable of taking over for McCain if he had been elected President and died or become disabled was laughable from the beginning. The only people who still don't seem able to acknowledge that are the increasingly shrinking core of Palinistas who bizarrely continue to believe she can do no wrong.