Did Democrats Bungle The Sale Of The Individual Mandate?
Democratic rhetoric since the Supreme Court decision on ObamaCare raises the question of whether they made a political mistake.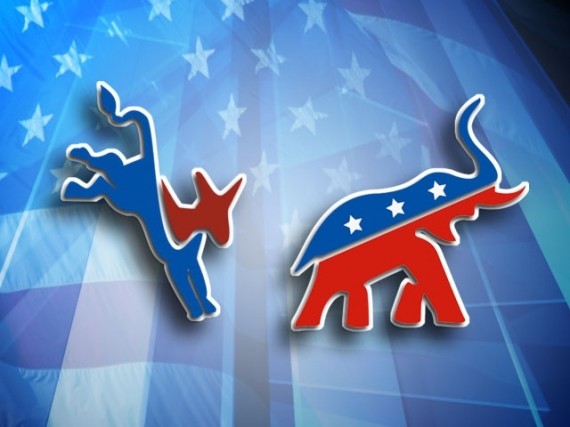 In the days since the Supreme Court upheld the Constitutionality of the Affordable Care Act I have noticed a decided shift in the rhetoric coming from the White House, Congressional Democrats, and Democratic Party officials and surrogates in their defenses of the individual mandate. Obviously, this is partly to be expected given the fact that their signature piece of legislation has just been upheld as Constitutional by the Supreme Court of the United States after a 27 month period in which it was under constant legal assault from conservative activists, attorney, law professors, and legal analysts. So, I suppose they are entitled to their victory lap. We all know that the opponents of the PPACA, of which I remain one, would be doing the same thing if the Court had struck down the law last Thursday.
However, what I have noticed over the past four days isn't just a victory lap, but a decided change in tone, and a turn to an idea that we've never seen from the defenders of the PPACA before.
The words I have been hearing from Democrats over the past four days all center on things like "personal responsibility" and "free riders" and the idea that people who can afford to buy health insurance but refuse to do so should not expect the health care system and, ultimately taxpayers, to pay for the expenses they might incur in case of a catastrophic injury or health crisis. Indeed, this is the very argument that Mitt Romney used to justify the individual mandate in the Massachusetts health care reform plan, as Joe Klein described it in what I can only call an overly obsequious column way back in 2005:
Governor Mitt Romney is a Massachusetts politician with a long, narrow face, an impossible shock of hair and presidential ambitions. He's also pretty tall. But any resemblance to another recent Massachusetts politician who ran for President evaporates the moment Romney opens his mouth: his demeanor and metabolism are the opposite of John Kerry's—informal, conversational, enthusiastic and speedy. Or maybe it was just that we were talking about his rather remarkable plan to bring mandatory universal health-care coverage to Massachusetts by next summer, the first time a Republican has tried to pull off this most Democratic of policy goals.

"I don't like calling it universal coverage," he told me last week. "That smacks of Hillarycare. But I do think we've come up with a way to get everybody covered through the free-market system." Romney's way is not new: policy wonks call it an "individual mandate" system, but the Governor doesn't like that term either. "I call it a personal responsibility system," he said.
Or, as Romney put it a few months earlier:
"We can't have as a nation 40 million people — or, in my state, half a million — saying, 'I don't have insurance, and if I get sick, I want someone else to pay,' " says Romney, a Republican who says he might run for president in 2008.

It's the question behind all health care debates: Who should pay?

Romney's plan says everyone should: The state would work harder to enroll all residents eligible for Medicaid; employers, most of whom already offer insurance, would be encouraged to continue doing so voluntarily; and individuals who don't have insurance would have to sign on to one of two new insurance pools, one of which would be subsidized for lower-income residents.
As a libertarian, there is  much about the free rider problem that is persuasive. Indeed, libertarian economists and political theorists have written volumes of work based entirely on the problems the free rider problem presents for political and economic theory. The most famous example of that is the idea of the Tragedy of the Commons. In the context of health care, if people know that they can receive free, or nearly free, care via emergency care then there's arguably an incentive for those who can afford the insurance that would cover catastrophic care to decline to get such coverage. In the end, that means that health care costs go up for everyone else.
Now, obviously, there's a certain class of people for whom the lack of insurance isn't a matter of choice. They are the one's who don't have a job that provides health benefits, can't afford it because they are too poor, or can't qualify for it because of pre-existing medical conditions. It's unfair, obviously, to label such people as free riders because they couldn't get affordable insurance even if they wanted to. However, the PPACA has regulations that covers such people, and the PPACA includes subsidies that would cover those people who cannot afford to pay for health insurance.  And, the supporters of the PPACA tell us that the regulations that include those provisions would bankrupt the insurance industry unless we have an individual mandate.
So, that brings us to the question I have.
Where was the "personal responsibility" and "free rider" language before 10:30am last Thursday morning? Leaving aside the fact that I don't support the individual mandate, I have to wonder why nobody thought of coming up with these arguments before, especially given the fact that the "personal responsibility" angle is the precisely the argument that Governor Mitt Romney used to sell the RomneyCare mandate when he was Governor.  I'm not sure whether it would have changed the course of public opinion, but it strikes me that selling the mandate as a "tax on free riders" would have gone a lot better for the Obama Administration than the arguments they used, such as they were. Hell, it couldn't have gone any worse, could it?