Do Biden's Gaffes Matter?
To listen to the meda, Joe Biden's recent gaffes and malapropisms are a major story. For regular Americans, though, they don't seem to matter.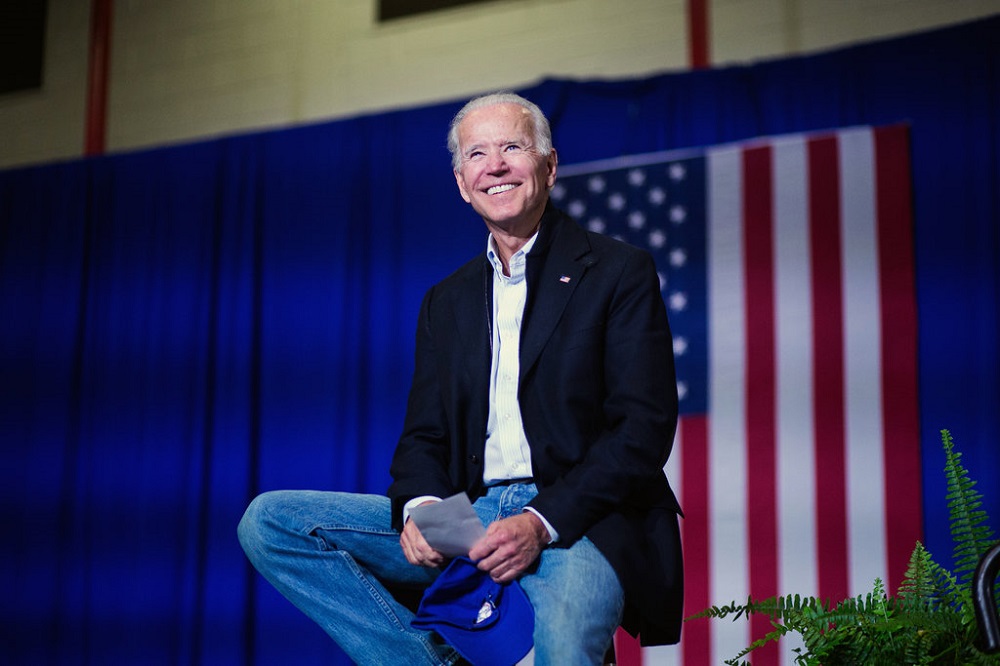 Former Pennsylvania Governor Ed Rendell argues that the media's concentration on what in the end amount to minor gaffes on the part of Joe Biden is a distraction and that these gaffes don't really matter:
Though I don't have an estimated number, and I'm not sure if anyone really tracks this, there are thousands of us in America who closely follow politics on a daily basis. That includes members of the national media, and some in local media organizations, and those of us who make our living from politics. To us, gaffes by candidates are huge news; sometimes they wind up featured on the front page of newspapers. But often, average Americans don't think that what we insiders consider a gaffe truly is a gaffe — or they really don't care whether candidates are prone to gaffes.

An example of the former was when the media made a big deal about Biden saying, "Poor kids are just as bright and just as talented as white kids," which he immediately corrected by saying, "Wealthy kids, black kids, Asian kids." If you played an excerpt of his comments to an average voting-age American, he or she likely would say, "Okay, tell me what was wrong with that?" Yet, we political elites made a big deal about it.

The best examples of Americans not caring about gaffes can be found in the electoral success of Ronald Reagan, who was prone to telling stories that were confusing and often inaccurate, and George W. Bush, on whom we could count for at least a gaffe a week. As I recall, President Reagan carried 49 states in his landslide election, despite his many gaffes, and "W" twice was elected president.

When it comes to Biden — to use the hot phrase of the month — it's "baked in" with the American people that he makes gaffes. They see it as a reflection of his passion, emotion and the fact that he doesn't utilize prepared remarks when speaking publicly. It actually makes him appear genuine, authentic. And his gaffes are not outright lies; they're likely the result of a faulty memory or some confusion about the facts.

If Biden becomes the Democratic Party's nominee, let's remember he would be running against a "Liar-in-Chief" who probably makes misstatements two or three times a week, at least. And just for contrast, compare Biden's gaffe about the "poor kids" to President Trump's performance on the Fourth of July, when he said: "Our army manned the air, it rammed the ramparts, it took over the airports, it did everything it had to do, and at Fort McHenry, under the rockets' red glare, it had nothing but victory."

Trump's gaffe about taking "the airports" during the Revolutionary War was astounding. Though he blamed a broken teleprompter, we asked, is he the stupidest man ever to become President of the United State? But the president did not suffer any lasting consequences from his ridiculous statement. His approval rating didn't deviate because gaffes simply don't matter to the average voter.

And all of us smart, smug media members and politicos should face up to the fact that we are gaffe-prone, too.
Rendell makes clear in his opening paragraph that he is a Biden supporter, and one can take his words as an effort to divert attention from Biden's tendency to make embarrassing gaffes. That being said I think Rendell is on to something when he argues that pundits, journalists, and political analysts put far more importance on these gaffes then the general public does.
First of all, the concentration on these malapropisms comes from people who spend most of their time watching and following politics, something that simply isn't true of the average American. Indeed, I would imagine that most Americans were far too busy over the summer working and spending time of their families to even notice the gaffes that were causing many in the media to clutch their pearls in shock and horror, and to openly speculate about whether they were signs of mental deterioration on Biden's part or simply, and more likely signs that candidates who are spending a lot of time campaigning are going to occasionally misspeak. This is especially true of a candidate like Biden who has a history of typically amusing gaffes that goes back many years. As Rendell says, when it comes to such candidates the gaffes are largely baked into the cake and, often, seen by members of the public as, in some sense, part of the charm of the candidate.
Second, as Rendell also goes on to note many of the most popular politicians of recent memory have issues with gaffes in the past. Reagan did it, Bush 41 did it, Clinton did it, Bush 43 did it, and Obama did it. The public didn't care then and there's little reason to think that they're going to care now. This is especially true given the fact that the Biden's gaffes, like those of past politicians, are generally benign and, more often than not, based mostly in truth that, due to the fog of memory or for other reasons, have become conflated. Sometimes, it's as simple an explanation as the fact that the candidate or politician in question is simply tired and misspoke. Because we live in an era where everything that a politician says in being recorded and can be uploaded to YouTube in a matter of minutes, though, even the most minor gaffe can become a viral sensation that pundits and opposition latch on to as proof that there's something "wrong" with the candidate.
There is a point, of course, at which "gaffes" become something more serious, and lead to wholly legitimate questions about whether or not a candidate or politician is experiencing declining mental acuity. These are legitimate questions about any candidate and most especially one that has reached the age of a candidate such as Biden, Trump, Sanders, or Warren. There's no sign, though, that Biden's gaffes are evidence of anything serious and unless that changes I think it's somewhat irresponsible for people, most of whom are not medical professionals, make judgments like that based solely on what they see on television.
In any case, whether or not Biden's gaffes matter is something that will ultimately be up to the voters. So far at least, they don't seem to matter very much. In that respect, Rendell is right and perhaps the rest of us should stop jumping on the gaffes as if they were major stories. Most of the time, they aren't.