Doctors Weigh in on Climate Change
Because why the hell not.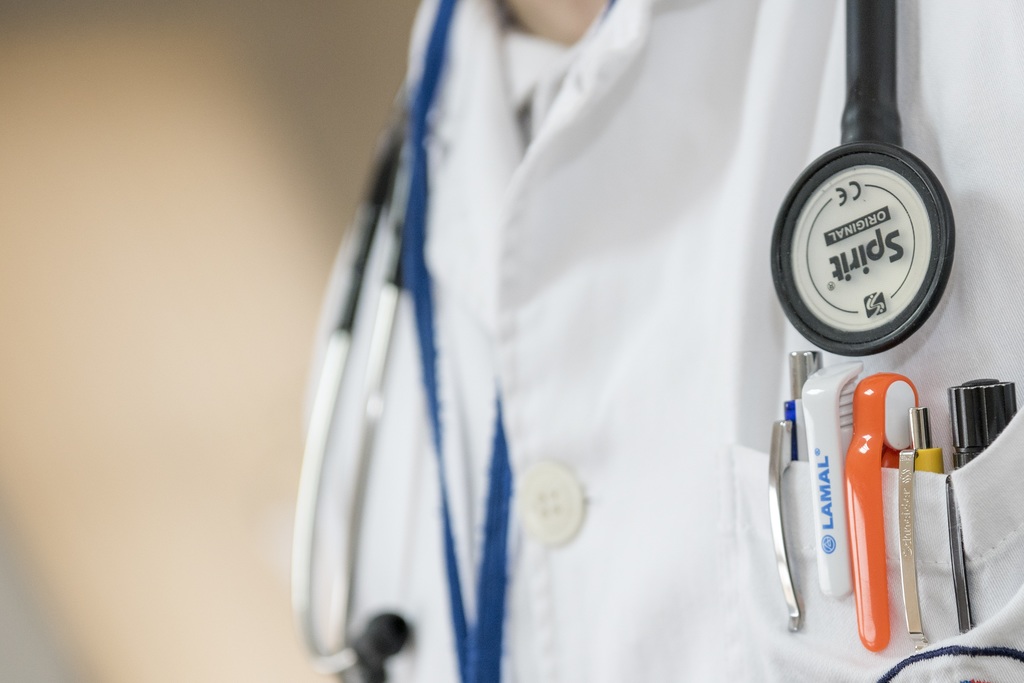 Some 230 medical journals have cross-published an open letter calling climate change the "greatest" threat to global health, Axios reports.
Global warming is affecting people's health — and world leaders need to address the climate crisis now as it can't wait until the COVID-19 pandemic is over, editors of over 230 medical journals warned Sunday evening.

Why it matters: This is the first time so many publications have come together to issue such a joint statement to world leaders, underscoring the severity of the situation — with the Journal of the American Medical Association, the Lancet and the British Medical Journal among those issuing the warning.
One can read the op-ed at, among lots of places, the New England Journal of Medicine. It reads, in part,
Health is already being harmed by global temperature increases and the destruction of the natural world, a state of affairs health professionals have been bringing attention to for decades.1 The science is unequivocal: a global increase of 1.5° C above the pre-industrial average and the continued loss of biodiversity risk catastrophic harm to health that will be impossible to reverse.2,3 Despite the world's necessary preoccupation with Covid-19, we cannot wait for the pandemic to pass to rapidly reduce emissions.

Reflecting the severity of the moment, this editorial appears in health journals across the world. We are united in recognizing that only fundamental and equitable changes to societies will reverse our current trajectory.

[…]

Global heating is also contributing to the decline in global yield potential for major crops, which has fallen by 1.8 to 5.6% since 1981; this decline, together with the effects of extreme weather and soil depletion, is hampering efforts to reduce undernutrition.4 Thriving ecosystems are essential to human health, and the widespread destruction of nature, including habitats and species, is eroding water and food security and increasing the chance of pandemics.3,7,8
And it includes calls for drastic measures to mitigate these risks:
Equity must be at the center of the global response. Contributing a fair share to the global effort means that reduction commitments must account for the cumulative, historical contribution each country has made to emissions, as well as its current emissions and capacity to respond. Wealthier countries will have to cut emissions more quickly, making reductions by 2030 beyond those currently proposed20,21 and reaching net-zero emissions before 2050. Similar targets and emergency action are needed for biodiversity loss and the wider destruction of the natural world.

To achieve these targets, governments must make fundamental changes to how our societies and economies are organized and how we live. The current strategy of encouraging markets to swap dirty for cleaner technologies is not enough. Governments must intervene to support the redesign of transport systems, cities, production and distribution of food, markets for financial investments, health systems, and much more. Global coordination is needed to ensure that the rush for cleaner technologies does not come at the cost of more environmental destruction and human exploitation.

Many governments met the threat of the Covid-19 pandemic with unprecedented funding. The environmental crisis demands a similar emergency response. Huge investment will be needed, beyond what is being considered or delivered anywhere in the world. But such investments will produce huge positive health and economic outcomes. These include high-quality jobs, reduced air pollution, increased physical activity, and improved housing and diet. Better air quality alone would realize health benefits that easily offset the global costs of emissions reductions.22
So, here's the thing. I've long been persuaded that climate change is a serious problem. While I'm skeptical of many of the specific cures being proposed—and especially of our ability to act collectively across the globe to enact them—it's obvious that significant response is required.
But why are medical doctors, who have no more expertise on these matters than I do, pretending that they have useful expertise to offer here? Their opinions on public policy regarding transportation infrastructure, emissions, equity, and the like are no more valuable than those of television repairmen or cable television installers.
Literally the only thing in the editorial that falls into their expertise is this paragraph:
The risks to health of increases above 1.5° C are now well established.2 Indeed, no temperature rise is "safe." In the past 20 years, heat-related mortality among people over 65 years of age has increased by more than 50%.4 Higher temperatures have brought increased dehydration and renal function loss, dermatological malignancies, tropical infections, adverse mental health outcomes, pregnancy complications, allergies, and cardiovascular and pulmonary morbidity and mortality.5,6 Harms disproportionately affect the most vulnerable, including children, older populations, ethnic minorities, poorer communities, and those with underlying health problems.2,4
To the extent that the health implications are under-reported and highlighting them is helpful in signaling the urgency of the problem, it's useful for medical journals to leverage their prestige to do so. But why the hell should we care what physicians think about the other issues escapes me.