Does Stop-and-Frisk Disqualify Bloomberg for President?
The policy was undeniably harmful and unconstitutional. Is it forgivable?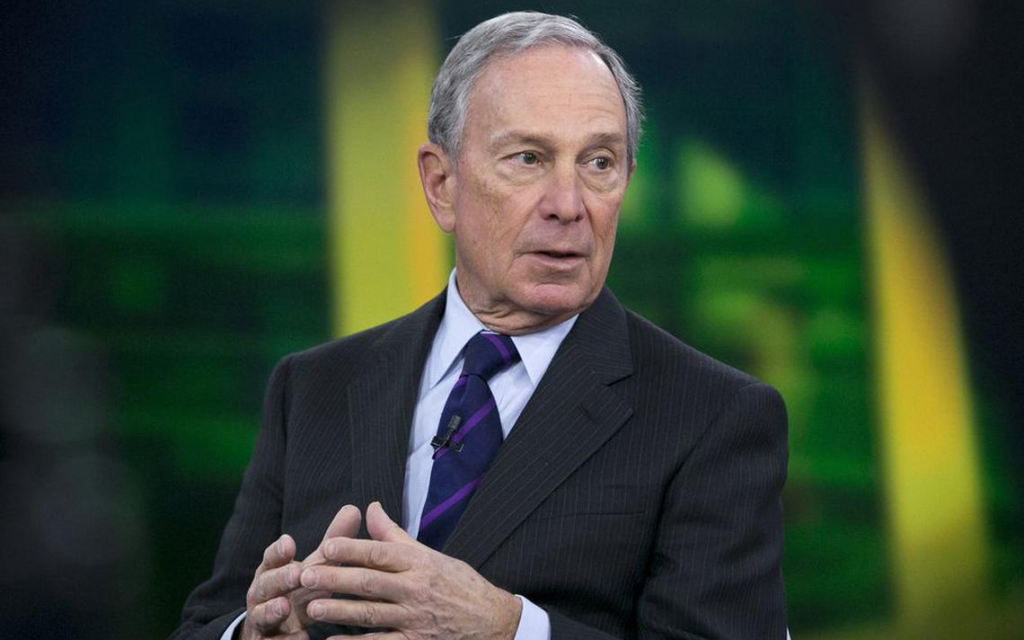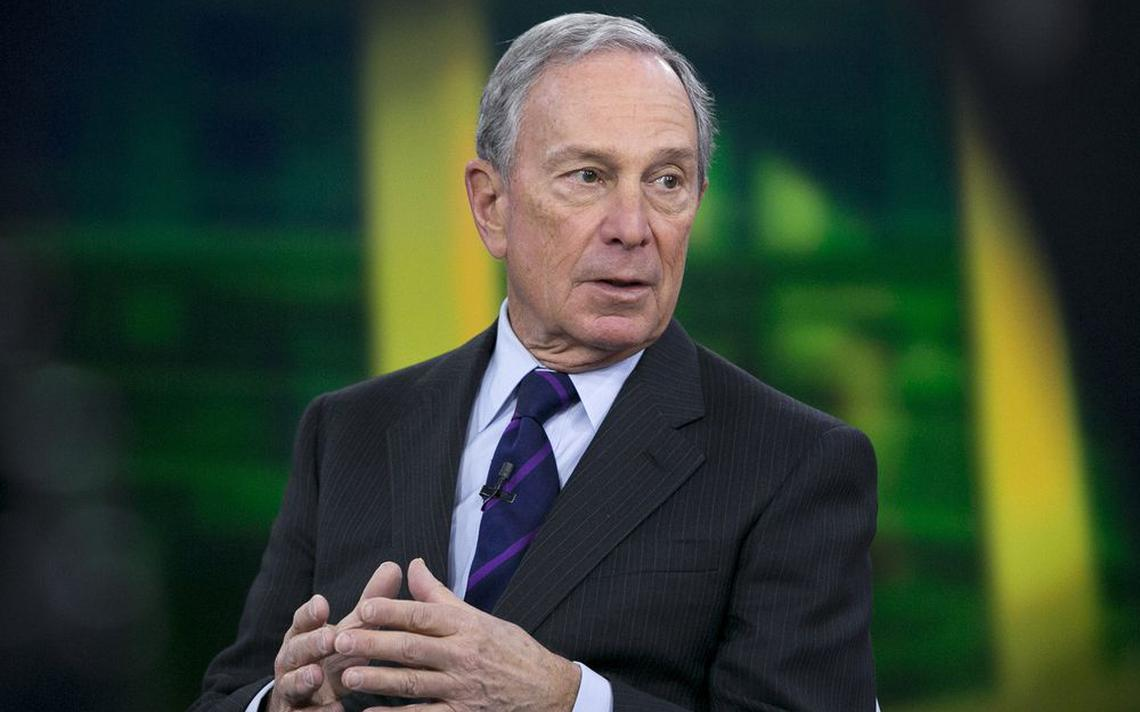 As the combination of his spending spree and erstwhile frontrunner Joe Biden's faltering campaign elevate Mike Bloomberg into the top tier of the Democratic candidates for President, there has rightly been a renewed focus on his past. There are some troubling issues with women who worked for his company; we'll get to those in a subsequent post. But his increased use of "stop-and-frisk" tactics against young men of color during is tenure as Mayor is particularly ripe for discussion.
Philip V. McHarris, a PhD candidate in sociology and African American studies at Yale, has been given precious op-ed space at WaPo to answer the question, "Should Mike Bloomberg's stop-and-frisk record disqualify him?" He, alas, does not do so. He does, however, provide an excellent backgrounder on Bloomberg's past explanations, the legal fight that ensued, and Bloomberg's recent apologies.
This assessment of the situation is fair:
[H]is administration promoted policing tactics that deepened the racial inequality that plagues our criminal justice system. Under his tenure as mayor, stop-and-frisk increased dramatically from 97,296 documented cases in 2002 to 685,724 at the height of the practice in 2011. His 2015 remarks suggest that he believed labeling and targeting young black and Latino men as inherently criminal was good policy — but the data shows that that's not true, and the historical record shows the dire consequences that racial profiling has had on black and Latinx communities.
And, while he doesn't answer the question the headline writer asked, he closes by asking one of his own:
As mayor, Bloomberg showed a stunning disregard for the civil and constitutional rights of millions of the city's residents, only rolling back stop-and-frisk reluctantly as a result of lawsuits. If Bloomberg — or any candidate without a strong commitment to anti-racist polices — becomes president, we have to wonder if he will recognize that the constitutional and civil rights, which the president must swear to uphold, apply to all, including black and Latinx people.
Columbia University linguistics professor John McWhorter fleshes the issue out beautifully in an Atlantic essay titled "Bloomberg Flunks the Wokeness Test." It's incredibly nuanced and I encourage you to read it in its entirety. But I'll highlight a few excerpts here for the purposes of our discussion.
His Intro sets the tone:
Is the American left about to prioritize virtue signaling over keeping an unqualified monomaniac from a second term as president? This is what would happen if Michael Bloomberg's failed stop-and-frisk policy is treated as automatically disqualifying him from serious consideration as the Democratic presidential nominee.
That's a surprising lede in that the second paragraph seemingly contradicts it:
When Bloomberg was mayor of New York City, the police department dramatically expanded a policy under which officers stopped people on the streets to question them and pat them down for weapons. This draconian practice unforgivably stifled black and Latino life in New York City for years.
Bloomberg's policy was unforgivable. And yet not disqualifying. How can that be?
Yet black America needs Bloomberg neither to have had a perfect past on race nor to "get it" 100 percent today—and neither does the rest of America. What black Americans want by overwhelming margins is for a moral and intelligent candidate to replace Donald Trump, and fetishizing wokeness above all other concerns may be antithetical to that paramount goal.
McWhorter's argument, then, is purely pragmatic. And it's a particularly cogent version of a discussion that has percolated through several recent OTB comments threads.
His take on the policy and its justifications is nuanced. He rejects calling them racist even though they were racist in effect because, like it or not, crime was in fact disproportionately concentrated in black and Latino neighborhoods. But the impact was catastrophic and ultimately self-defeating:
[A] whole generation of young black men grew up thinking of the cops as their enemy, with hostility toward the police becoming essentially a defining trait of authenticity. This abuse by cops infused black conversation, journalism, creative writing, and performing arts throughout New York in the Bloomberg years. I will never forget meeting a 13-year-old black kid in the Bronx who was already imprinted with a fury against the cops and their behavior.

Those who wonder why black people can't just "get past" race tend to miss how central the cops are to a sense that the nation is united against black people. From the Black Panthers to gangsta rap to Ferguson, the relationship between black people and the police has been the very fulcrum of interracial relations in modern America. Bloomberg's stop-and-frisk policy baldly nurtured exactly this kind of hostility.
His take on Bloomberg the man is harsh but fair:
A white man minted in the 1950s, Bloomberg clearly doesn't pass our modern wokeness test on race. He is hardly the first white man of his age and milieu who cannot seem to understand the nuances of race and racism in America, beyond knowing that one is not supposed to be prejudiced. A man who could watch what the stop-and-frisk regime did to black New Yorkers and not recognize the sociological damage it involved is someone who perhaps does not always see black people as fully as we would like to be seen.

Not that he sees us as animals, or even as inferior humans. But for some white Americans, we look how a photo looks on your phone when you have weak coverage—recognizable and then some, but not fully filled in.
But, at the same time, in twelve years as mayor Bloomberg did a lot of good and many of his most controversial initiatives, like the infamous soda tax, were designed primarily to help poor and minority residents.
For some, stop-and-frisk is a deal-breaker. Note how modern—up-to-the minute, even—it seems to disqualify Bloomberg for one mistake on race, even if he would govern better than Trump has in all ways. It's straight from the woke playbook. Freezing out the former mayor would also be a kind of atonement for the left's having let pass Hillary Clinton's "superpredator" comment in the 1990s. Atonement is the operative word here. To shout down Bloomberg because of that one policy would constitute a strain of anti-racism that has all the characteristics of religion rather than rationality. By denouncing a candidate as formidable as Bloomberg, people will show one another that they understand the evil of racism and go in grace—even on the pain of an impeached, amoral Trump being reelected.

[…]

We are faced, as so often of late, with white social-media commentators being woker on race than the black people they mean to support. Black America is coming around to Bloomberg in poll after poll, apparently unaware of the new wisdom that one unwise policy on race must render a man eternally dismissible even after multiple apologies.

The truly enlightened response to any pious insistences that Bloomberg be sent home over stop-and-frisk is to ask: Even if it means letting Trump have a second term? People who say yes will reveal themselves as fringe extremists, while the harrumphing of those less forthright will illuminate the difference between striking a pose for posterity and working for the better in an imperfect world.
Now, a sustained policy that was grossly unconstitutional is more than "one mistake." He doubled down on it time and again when its disparate impact was pointed out to him and ended the practice only when forced to by the courts.
Further, there are, after all, five other serious candidates for the Democratic nomination. (Although Biden, at least, also has similar questions surrounding the crime bill he helped get passed in 1994.) Why not support one of them?
Still, McWhorter is surely right that, if it comes down to a choice between Trump and Bloomberg, those who care about minority rights shouldn't hesitate to choose Bloomberg.
But, between the lines, he may be saying more than that.
Contra McHarris, we can rather safely assume Bloomberg isn't going to implement stop-and-frisk or a similar policy as President. So, Americans of color and their allies should evaluate the candidates in their totality and not disqualify them on the basis of past mistakes.
McWhorter is almost exactly my age. And he's making an observation about Bloomberg that I have previously made about Biden: that we have to give some leeway to people who were born a generation or more before us.
While people can learn and grow—-and there's every indication Bloomberg and Biden have—-they grew up in an age with entirely different sensibilities on race, gender, sexuality, and other identity issues. Even though Biden and Bloomberg had relatively progressive views for their time, what passed for "liberal" on these issues in 1960 was "conservative" by 1990 and "bigoted" in 2020.