Federal Judge Finds NYPD's "Stop And Frisk" Policy Unconstitutional
A Federal Judge has declared the NYPD's "stop & frisk" policy to be unconstitutional.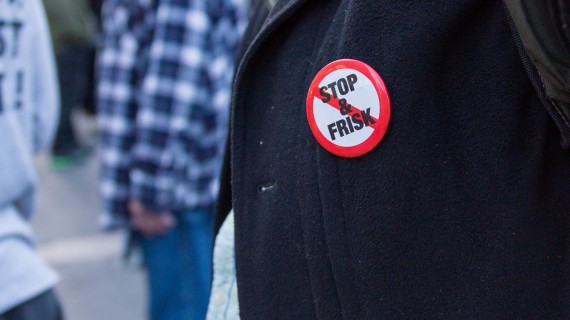 A Federal Judge in New York has handed a major defeat to the New York City Police Department and Mayor Mike Bloomberg by handing down a ruling declaring the department's controversial "stop and frisk" policy to be unconstitutional:
In a repudiation of a major element in the Bloomberg administration's crime-fighting legacy, a federal judge has found that the stop-and-frisk tactics of the New York Police Department violated the constitutional rights of minorities in New York, and called for a federal monitor to oversee broad reforms.

In a decision issued on Monday, the judge, Shira A. Scheindlin, ruled that police officers have for years been systematically stopping innocent people in the street without any objective reason to suspect them of wrongdoing. Officers often frisked these people, usually young minority men, for weapons or searched their pockets for contraband, like drugs, before letting them go, according to the 195-page decision.

These stop-and-frisk episodes, which soared in number over the last decade as crime continued to decline, demonstrated a widespread disregard for the Fourth Amendment, which protects against unreasonable searches and seizures by the government, according to the ruling. It also found violations with the 14th Amendment's equal protection clause.

Judge Scheindlin found that the city "adopted a policy of indirect racial profiling by targeting racially defined groups for stops based on local crime suspect data." She rejected the city's arguments that more stops happened in minority neighborhoods solely because those happened to have high-crime rates.

"I also conclude that the city's highest officials have turned a blind eye to the evidence that officers are conducting stops in a racially discriminatory manner," she wrote.

Noting that the Supreme Court had long ago ruled that stop-and-frisks were constitutionally permissible under certain conditions, the judge stressed that she was "not ordering an end to the practice of stop-and-frisk. The purpose of the remedies addressed in this opinion is to ensure that the practice is carried out in a manner that protects the rights and liberties of all New Yorkers, while still providing much needed police protection."

City officials did not immediately comment on the ruling, or on whether they planned to appeal. Mayor Michael R. Bloomberg scheduled a news conference at 1 p.m. to discuss the decision.

To fix the constitutional violations, the judge designated an outside lawyer, Peter L. Zimroth, to monitor the Police Department's compliance with the Constitution.

Judge Scheindlin also ordered a number of other remedies, including a pilot program in which officers in at least five precincts across the city will wear body-worn cameras in an effort to record street encounters. She also ordered a "joint remedial process" — in essence, a series of community meetings — to solicit public input on how to reform stop-and-frisk.

The decision to install Mr. Zimroth, a partner in the New York office of Arnold & Porter, LLP, and a former corporation counsel and prosecutor in the Manhattan district attorney's office, will leave the department under a degree of judicial control that is certain to shape the policing strategies under the next mayor.
Judge Scheindlin found that the "stop and frisk" policy violated both the 4th and 14th Amendments in that the constituted both an unreasonable search under the circumstances and a search that was being applied in a discriminatory manner based upon the disparate impact of the policy on people based on race and ethnicity.  As has been documented numerous times, the overwhelming majority of the people stopped pursuant to the policy were black or Hispanic, and the vast majority of those were young men. Moreover, as Judge Scheindlin observed after an evidentiary hearing earlier this year, most of these searches ended without any arrest at all:
After listening to two months of testimony on the New York Police Department's stop-and-frisk practices, Judge Shira A. Scheindlin left little doubt about her views of their effectiveness in helping detect criminal behavior.

"A lot of people are being frisked or searched on suspicion of having a gun and nobody has a gun," Judge Scheindlin, of Federal District Court in Manhattan, said on Monday during closing arguments in the trial. "So the point is: the suspicion turns out to be wrong in most of the cases."

Judge Scheindlin's remarks punctuated more than five hours of summations, as civil rights lawyers and those representing the city offered dueling interpretations of many weeks of testimony from scores of witnesses. And her remarks were far more critical and blunt than those she had previously made during the trial.

Observing that only about 12 percent of police stops resulted in an arrest or summons, Judge Scheindlin, who is hearing the case without a jury, focused her remarks on Monday on the other 88 percent of stops, in which the police did not find evidence of criminality after a stop. She characterized that as "a high error rate" and remarked to a lawyer representing the city, "You reasonably suspect something and you're wrong 90 percent of the time."

"That is a lot of misjudgment of suspicion," Judge Scheindlin said, suggesting officers were wrongly interpreting innocent behavior as suspicious.
It's important to note that Scheindlin's ruling doesn't eliminate the "stop and frisk" policy altogether. Instead, she appointed a monitor who will report back to the Court regarding changes to the policy that will have to be made to address the issues raised in her opinion and the NYPD is likely to remain under Court monitoring with regard to this policy for some years to come. At the very least, it seems clear that police will have to come up with something more substantial to back up their suspicion than they have been operating under to date. In other words, being a young black man hanging out on a street corner isn't going to be sufficient grounds to search someone on a street corner without a warrant. Quite honestly, one wonders why it is taking a Federal Judge to advise the NYPD of this fact.
On the whole, this seems like the correct decision. It's been clear for some time that police officers in New York were using "stop and frisk" as an excuse to unduly harass mostly younger black and hispanic men. To the extent the practice was uncovering criminal activity of any kind, it typically resulted in the discovery of very small amounts of marijuana that was clearly meant for personal use. While illegal, such possession cases seem hardly like an efficient use of police resources. Indeed, just last year New York's Governor proposed that possession of small amounts of marijuana be decriminalized, in part in response to the fact that the NYPD's policy had resulted in a surge of arrests on such charges. Given the realities of crime in a large city like New York, it hardly makes sense for police to be spending so much time dealing with such relatively insignificant charges. Hopefully, with this ruling, they'll be able to divert their resources into more important areas of law enforcement.
Here's the opinion: