N.Y. Governor Cuomo Proposes Marijuana Decriminalization
New York's Governor is proposing a change in the law that could spare thousands of people a year from an unnecessary trip through the legal system.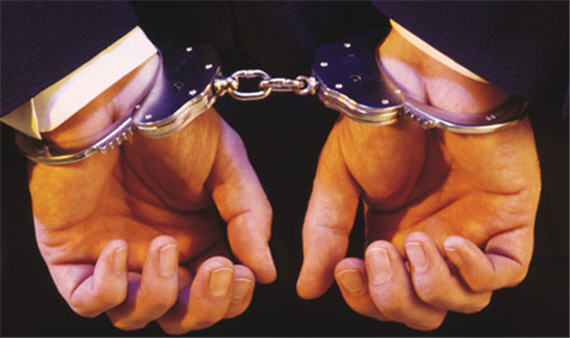 New York Governor Andrew Cuomo is proposing a change in the law that would effectively decriminalize possession of small amounts of marijuana in public:
Wading into the debate over stop-and-frisk police tactics, Gov. Andrew M. Cuomo plans to ask legislators on Monday for a change in New York State law that would drastically reduce the number of people who could be arrested for marijuana possession as a result of police stops.

The governor will call for the decriminalization of possession of small amounts of marijuana in public view, administration officials said. Advocates of such a change say the offense has ensnared tens of thousands of young black and Latino men who are stopped by the New York City police for other reasons but after being instructed to empty their pockets, find themselves charged with a crime.

Reducing the impact of the Bloomberg administration's stop-and-frisk policy has been a top priority of lawmakers from minority neighborhoods, who have urged Mr. Cuomo, a Democrat, to pay more attention to the needs of their communities. The lawmakers argue that young men found with small amounts of marijuana are being needlessly funneled into the criminal justice system and have difficulty finding jobs as a result.

By deciding to get involved in the biggest law enforcement issue roiling New York City, Mr. Cuomo is again inserting himself into the affairs of the city in a way that has been welcomed by some and resented by others. He previously brokered the resolution of a dispute over legalizing street hails of livery cabs, and he ordered the city to stop requiring that food stamp applicants be fingerprinted.

In this case, the governor would be acting against the wishes of Mayor Michael R. Bloomberg, and in spite of a September directive from the police commissioner, Raymond W. Kelly, who instructed officers not to arrest people who take small amounts of marijuana out of their pockets or bags after being stopped by the police.

The Drug Policy Alliance, an advocacy group critical of the Police Department's marijuana arrest policies, found that only a modest decline in the arrests followed Mr. Kelly's memorandum.

Though the governor's legislation does not address the high number of stops by the police, it would take aim at what many black and Hispanic lawmakers as well as advocacy groups say has been one of the most damaging results of the aggressive police tactics: arrest records for young people who have small amounts of marijuana in their pockets.

"For individuals who have any kind of a record, even a minuscule one, the obstacles are enormous to employment and to education," said Donna Lieberman, the executive director of the New York Civil Liberties Union. "When it's really a huge number of kids in the community who go through this, and all have the same story, the impact is just devastating."

The police in New York City made 50,684 arrests last year for possession of a small amount of marijuana, more than for any other offense, according to an analysis of state data by Harry G. Levine, a sociologist at Queens College.  The arrests continued — one in seven arrests made in the city was for low-level marijuana possession — even as Commissioner Kelly issued his directive.
Under New York law, possession of small amounts of marijuana is a ticketable offense with a fine of no more than $100 for a first offense, but if the marijuana is in public view, or is being smoked in public, it becomes a misdemeanor. This is the part of  New York law that Cuomo is seeking to address. It's a sensible reform, actually. Several states, including Connecticut and California, have already gone down this route and there has been no indication that it has resulted in any increase in drug use or criminal behavior. And, of course, it's worth noting that the disproportionate number of the people arrested under this law have been young black and Hispanic men, putting a Class B Misdemeanor on their record simply because a police officer claimed that they "displayed" marijuana in public.
It's also worth noting that a vast number of these "stop and frisk" searches that result in the discovery of marijuana were illegal to begin with because there was no reasonable basis for the officer to stop the person in question. Typically, at some point in this encounter, the officer will ask the person stopped to empty their pockets, and if there happens to be a small bag of marijuana in there, the minute they take the bag out of their pocket, they have committed the offense of "displaying" the marijuana in public. Good luck trying to argue that the stop was illegal in Court, by the way, because the Judge is going to be unlikely to buy it and your public defender is going to be telling you to "take a deal" rather than fight the case. Even if that deal doesn't result in jail time, it does result in a criminal record, and that's a big problem for a guy already hobbled by poverty and a poor education. As Tim Lynch puts it, first the lousy government schools give you a bad education, then a cop busts you and gives you a criminal record when you didn't really do anything wrong. Cuomo's reform won't stop all of these "stop and frisk" arrests but they'll put a big dent in them, and that's a good thing.
How big a deal could this be? Harry Levine, a professor at Queens College says there were 400,000 arrests for possession of small amounts of marijuana between 2002 and 2011. That's 400,000 lives potentially messed up. It's time to end that nonsense.
As a matter of science, there's little logic for treating marijuana the same way we treat harder drugs like cocaine and heroin. It's impact on the body isn't all that dissimilar to alcohol, and there's no credible evidence that it leads to criminal behavior on the part of the user. Slowly, the United States has been moving toward legalization, and this is yet another welcome step on that road.