Does the U.S. Need a Peer Competitor?
Matt Eckel's takeaway from my Atlantic piece on How Perpetual War Became U.S. Ideology is that we need a peer competitor.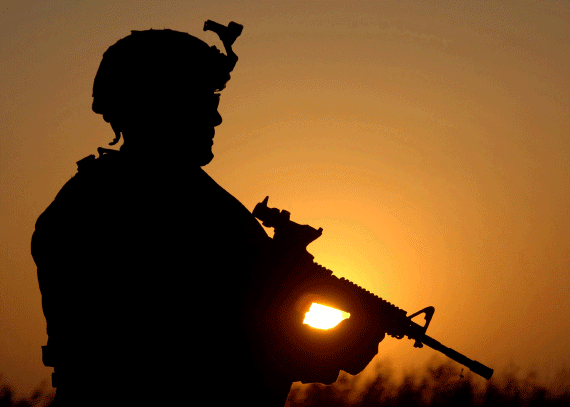 Matt Eckel's takeaway from my Atlantic piece on How Perpetual War Became U.S. Ideology is that we need a peer competitor.
Joyner sees a break in U.S. policy at the end of the Cold War that isn't really present in the historical record.
I agree that the propensity to war is not new; we did quite a few of them during the Cold War. But they were at least tied to the fight against Communism, preservation of access to oil, or other American interests. Humanitarian justifications and the "Responsibility to Protect" are a recipe for endless engagement; it's a bad world out there.
Readers know that I'm supportive of a reasonably assertive foreign policy, but I really do think that the universe of possibilities open to American leaders is too heavily weighted toward military action at any given time. My preference would be for American domestic institutions and political norms to check such aggressive impulses and provide balance while maintaining American primacy. For better or worse, though, those checks have been degraded beyond repair, and I have little faith in America's indigenous capacity to fix them absent a catastrophic budget crisis or similar event. Under the circumstances, then, the United States may need a more robust peer competitor, if only to save it from American elites' own worst instincts.
Not having a superpower peer competitor means that the stakes of war have gone down considerably. That's good in that global annihilation is much less likely. It's bad, though, in that intervening militarily has become a Why not? situation.
Even now, we're very constrained when China or Russia act badly. The upside of military action is just too low. Ditto even modest powers like Iran or North Korea, who managed to avoid American invasion despite being two-thirds of Bush's Axis of Evil.
Like Matt, I would like to see domestic pressure act as the constraint on constant intervention. I thought the election of George W. Bush in 2000 — who campaigned on "No Nation Building" and a "humble foreign policy– was the end of the interventionist tendencies of the Clinton Administration. As it turned out, not so much. Nor has Barack Obama, who rose to the presidency on the strength of having opposed the Iraq War, been any different. There's just too much elite pressure in the direction of war.