Donald Trump Once Called For The Deaths Of Five Innocent Men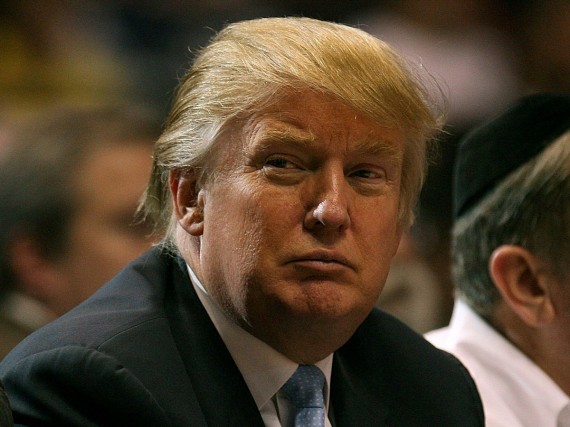 Radley Balko relates a tale from Donald Trump's early days that provides a pretty good clue of what his character is really like:
In 1989 Donald Trump took out a full page ad in four New York City newspapers calling for the execution of the alleged rapists in the infamous Central Park Jogger case. Never mind that the five alleged assailants were all minors, or that rape wasn't a capital crime. There was a moral panic to be stoked. And stoked it was. New York's media parted with their tradition of not publishing the names of minors accused of crimes. The case gave us the term "wilding", described at the time as the name violent youth gangs gave their sprees of crime and terror, but which was most likely the result of an NYPD detective who misunderstood the lyrics to a Tone Lōc song. The case made national headlines, and fueled the growing myth of the super-predator, in which the law-and-order crowd terrified white suburbia with tales of a rising class of young, black uber-criminals
All five of the suspects were convicted, largely because of confessions which they later recanted and which are now believed to be the result of coercion by the NYPD detectives investigating the case. In 2002, a man already in prison on other charges confessed to the crime and said that he acted alone, a fact confirmed by DNA tests that showed that only one person had raped the victim, and that person turned out to be the person who confessed after tests were performed. The convictions of the five men were voided, but if Trump had his way they all probably would've been dead before the actual rapist confessed.
One of the men who was accused and later cleared thinks Trump owes him an apology:
In an exclusive interview with NY1, Raymond Santana is demanding an apology from the real estate mogul who is now considering a run for president.

Trump paid $85,000 for full-page ads in four city newspapers in 1989 calling for the death penalty for Santana and four other teens whose videotaped confessions outraged the city — confessions they insisted had been forced by police.

In the ads, which have the banner headline "Bring Back the Death Penalty," Trump wrote, "They should be forced to suffer and, when they kill, they should be executed for their crimes. They must serve as examples so that others will think long and hard before committing a crime or an act of violence."

Santana was 14 years old at the time. He says Trump's call for the "death penalty" helped fuel the media firestorm before the suspects even went to trial.

"It says a lot about his character. If he can give the death penalty to 14-year-old, 15-year-old kids then there's nothing he would not do. Those are characteristics of a tyrant, not characteristics of a president," Santana said.

(….)

"He took the ads out on us. Donald Trump is an opportunist, he's also a user and abuser. He has been using our community since the beginning," said Santana. "It's time that people wake up and see Donald Trump for what he really is. He's a phony. He could've come out and apologized he could have came out and said I was wrong. I think that would have made him look more human in the eyes of society. But he never did that."
Someone ought to ask Trump about this, and whether he regrets feeding a media firestorm that led to the conviction of five innocent teenagers.