Drug Approval Reciprocity
Shouldn't medical advances available in Germany be available in the United States and vice-versa?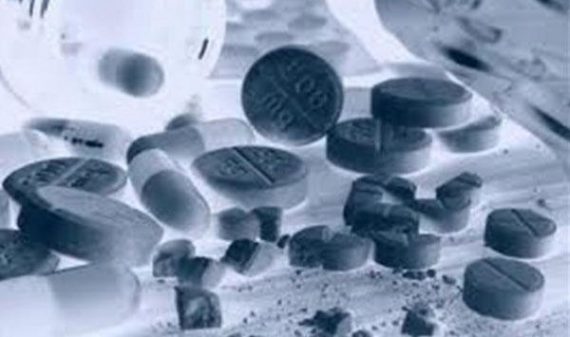 Daniel Klein and Alex Tabarrok argue that the slow approval process of the US Food and Drug Administration is extremely costly:
Medical drugs and devices cannot be marketed in the United States unless the U. S. Food and Drug Administration (FDA) grants specific approval. We argue that FDA control over drugs and devices has large and often overlooked costs that almost certainly exceed the benefits. We believe that FDA regulation of the medical industry has suppressed and delayed new drugs and devices, and has increased costs, with a net result of more morbidity and mortality. A large body of academic research has investigated the FDA and with unusual consensus has reached the same conclusion.
They offer a host of reform options, including removing barriers to consumer information, allowing access to drugs by seriously ill patients, and dropping the proof-of-efficacy requirement in favor of the previous safety-only approach. Most intriguing and obvious to me, though, is the implementation of international reciprocity.
If the United States and, say, Great Britain had drug-approval reciprocity, then drugs approved in Britain would gain immediate approval in the United States, and drugs approved in the United States would gain immediate approval in Great Britain. Some countries such as Australia and New Zealand already take into account U.S. approvals when making their own approval decisions. The U.S. government should establish reciprocity with countries that have a proven record of approving safe drugs—including most west European countries, Canada, Japan, and Australia. Such an arrangement would reduce delay and eliminate duplication and wasted resources. By relieving itself of having to review drugs already approved in partner countries, the FDA could review and investigate NDAs more quickly and thoroughly.

EU countries established a limited reciprocity system in 1983. Over time, however, the European system has evolved in a somewhat different direction. The reciprocity principle has two virtues, competition and elimination of duplication. Unfortunately, the EU has begun to subvert the first virtue (Hansen 2000). Today many products must be reviewed by the European Agency for the Evaluation of Medicinal Products (EMEA), headquartered in London. EMEA approval opens the market to all EU countries. Still, the EMEA regime is better than the FDA. For most drugs, the EMEA is not the sole source of authorization (hence, there is competition among the EU drug agencies); it contracts most of its reviews to outside experts; it takes a less adversarial posture; and it places more confidence in the sponsors ' summary reports (rather than reanalyzing the raw data) (Miller 2000). Nevertheless, there is little guarantee that the system will maintain its current performance, and, besides, being better than the FDA is nothing to brag about. If the EU centralizes authority, the vestiges of competitive governance might give way to monopoly governance.

International reciprocity would eliminate the FDA's monopoly on drug approval. Under such a system, U.S. drug companies could submit the NDA equivalent to the authorities in partner countries and thereby gain approval in the United States. Thus, the FDA would have to compete for business. It would have to shape up or lose out on the fees that come with NDAs.
About a year and a half ago, I started noticing a deterioration in the vision of my left eye, especially while watching television at night. Having been nearsighted from childhood, which was finally corrected by LASIK surgery thirteen-plus years ago, I assumed that I needed a tune-up. It turned out that I had a cataract. My surgeon suggested that, if I were willing to wait a couple of months and were willing to pay a couple thousand dollars out of pocket, a revolutionary new lens that had been in use in Europe for years would be approved by the FDA. The expected approval didn't come but we agreed to wait another six months. Still, no approval. Meanwhile, the cataract has gotten considerably more advanced and we're in agreement that waiting around for the FDA no longer makes sense, so I'll instead get the inferior lens installed later this month.
The absurdity of a lens that's in widespread use in Sweden and Germany not being available in the United States because the FDA hasn't gotten around to it is mindboggling. We're not talking about a back alley in Tijuana or Marrakesh; these are at least comparably advanced countries. And, of course, the difference between a pretty decent cataract replacement lens and a very good one is nothing compared to, say, a vastly better heart valve or cancer drug.
Surely, pooling our combined knowledge is mutually beneficial. As Tabarrok observes at his blog, "If you lived in Great Britain or Germany and your physician prescribed a pharmaceutical, would you ask them, 'has this pharmaceutical been approved by the U.S. FDA?' Probably not." Indeed; almost certainly not.