EC Fantasy (Yet Again)
As we approach the vote, the fantasies keep coming.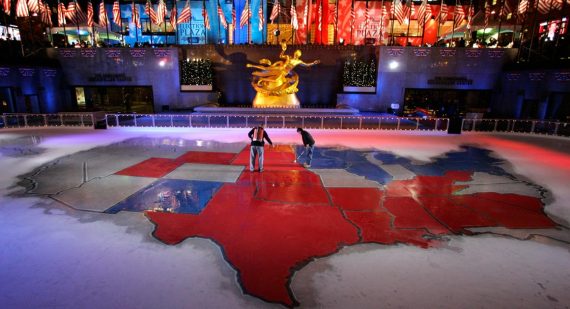 The headline at Politico is quite dramatic, Lessig: 20 Trump electors could flip.  The first paragraph of the piece is likewise:
Larry Lessig, a Harvard University constitutional law professor who made a brief run for the 2016 Democratic presidential nomination, claimed Tuesday that 20 Republican members of the Electoral College are considering voting against Donald Trump, a figure that would put anti-Trump activists more than halfway toward stalling Trump's election.
Of course, astute readers will note the word "could" in the headline as well as the ever important "considering" in the body of the paragraph.  And, of course, the fact that such a remarkable outcome is still not enough to flip the election should not escape anyone's attention.
Further, later in the story we find the far less dramatic truth:
Lessig provided no evidence to back up his claim, but says his group has heard from 20 Republicans open to breaking with Trump. It's unclear whether any of these potential anti-Trump GOP electors reside in states with laws that force them to vote for Trump or else be replaced by a pro-Trump alternate.
So, "no evidence" for the broader claim and only potentiality in terms of the actual anti-Trumpness of said electors.
The story does confirm one Texas elector who claims he will not vote Trump, but we knew about him already.
While it is not impossible that something new and out of the ordinary could happen, the odds remain rather decidedly opposed to such an outcome.
Indeed, I will restate what I wrote a couple of weeks ago:
Institutions do not typically take on whole new behavioral patterns unless there is some substantial shock to a system or if the participants in a given process have some deep agreement on changing that process for whatever reason.  While I understand that many think of the election of Trump as a major shock to the system, the reality is that that a huge chunk of the electorate found him wholly acceptable as a candidate (and as a president).  As such, the notion that a couple of weeks of hearing  "President-elect Trump" is enough to radically changes the minds of those who were willing to vote for him after over a year of campaigning and substantial media exposure strains credulity.
Also, to repeat:  there have been a total of 9 faithless electors in the last 100+ years.  To think that dozens will suddenly defect is an insane expectation.  Yes, the majority of voters rejected Trump last month, but anyone paying attention knows that the Republican Party has been tolerating, if not outright accepting Trump since election night.  Any serious large-scale rejection requires a significant slice of the Republican electorate being in the mood to accept such an outcome.  I do not see any evidence that this is even vaguely possible.  The partisan actors selected in a partisan processes will vote party next week. And they will do so under the clear influence of a set of norms that are over two centuries old.
To paraphrase the Kinks:  don't wanna spend your life in an electoral college fantasy.