Education Reform: Lectures at Home, Homework at School
Salmon Khan argues that students should watch videos at night and practice during the day.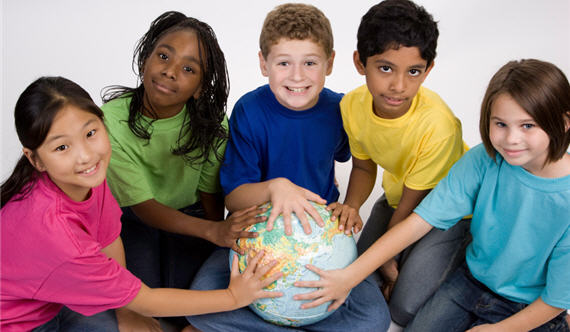 Ezra Klein passes along Salmon Khan's TED talk, which he summarizes:
Salmon Khan makes the argument for "for teachers to consider flipping the traditional classroom script — give students video lectures to watch at home, and do 'homework' in the classroom with the teacher available to help." He's got a good case: In particular, the power to rewind seems like a legitimate gamechanger.
Here's the talk:
Here's why I'm skeptical–aside from the fact that Khan is in the business of selling educational videos via his Khan Academy. [Update: I'm reliably informed that Khan isn't "selling" anything via his nonprofit academy.]
First, it further reinforces the huge advantage that kids with engaged parents and stable home lives have over those less fortunate. Leaving aside that some portion of kids don't live in homes with easy access to video equipment, a lot have home environments much less conducive to contemplative viewing than others.
Second, and perhaps more importantly, it further robs kids of their childhood. Young kids, especially, already spend a ridiculous amount of time doing homework, taking away time when they should be playing with their friends and otherwise exploring the world around them. For older kids, it makes it even harder for them to hold after-school jobs and earn some pocket money.
It's bad enough that the Information Age has turned most white collar jobs into 24/7/365 connectivity to work. Let's not do that with the kids. There's plenty of time to compete with the Chinese later in life.