Egyptian Stamp Honoring Suez Canal Depicts Panama Canal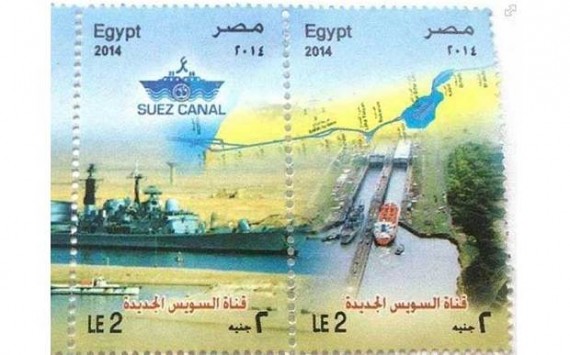 A new Egyptian stamp meant to mark an effort by the government to build an expansion to the Suez Canal contains an embarrassing error:
When the Egyptian government proudly announced plans to build a new Suez Canal last month, officials were so puffed up with pride that they took the time-honoured step of commissioning a series of stamps to mark the £2.4 billion project.

But in an embarrassing start to the scheme, it appears that the stamps are not all they seem – the designers have managed to mix up their canals.

Instead of featuring photographs taken only in Egypt, the stamps have been printed with pictures of the other world famous canal that runs through Panama.

"Egypt issues stamps of "new Suez Canal", but steals an image of the #Panama Canal instead," tweeted Amro Ali, an academic from the coastal city of Alexandria. "Major fail".

The stamps feature images of a map of the Suez Canal, along with photographs of a waterway in a desert setting which do indeed appear to come from Egypt.

However they also show another two lane waterway in a green, fertile landscape which bears an uncanny resemblance to the Panama Canal – the 48 mile Central American passage which links the Atlantic and Pacific Oceans.

(…)

A government official, speaking to an Egyptian newspaper Youm 7, said that the postal service was aware of the mix up and was trying to rectify the situation.
This isn't going to please the military leaders of Egypt I would imagine.