Elite Schools Emphasizing SAT Scores at Cost of Racial Diversity
An increasing emphasis on high standardized tests scores is hurting efforts to recruit more black and Hispanic students.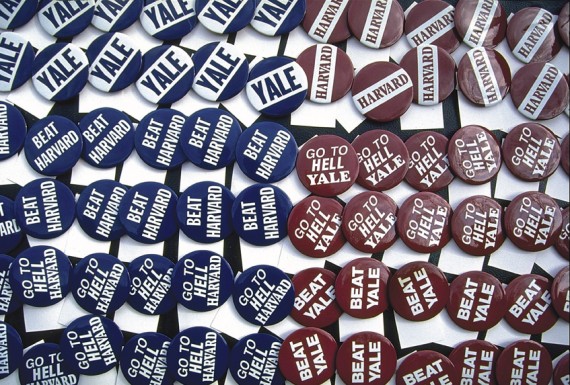 An increasing emphasis on high standardized tests scores is hurting efforts to recruit more black and Hispanic students.
While much of the panel discussion focused on inequality in American society, another group of institutions was also criticized for decisions that — without affirmative action — hinder the enrollment of minority students. Top colleges, the researchers said, are putting more emphasis on extremely high SAT scores, even though this means that the resulting pool is increasingly white and Asian.

In a paper called "Is 1500 the new 1280?" Catherine L. Horn, of the University of Houston, and John T. Yun, of the University of California at Santa Barbara, looked at the verbal SAT score averages of students at the 30 top colleges and universities (as determined by U.S. News & World Report). At all but four of these institutions, at least 30 percent of the freshman class had scored 700 or greater on the verbal SAT, and at half of these colleges, more than 50 percent of freshmen have such scores. In 1989, only one of the 30 colleges reported that more than 30 percent of the freshman class had a score of at least 700 on the verbal SAT.

The shift is "extreme," Horn said, "suggesting a real shift in admissions toward very high-scoring individuals."
While the SAT has been substantially changed re-normed and otherwise altered in the quarter century since I took the test, making direct comparison difficult, it's probable that I would have been uncompetitive. Then again, that's an entirely academic consideration since I would have been unable to afford these schools even if I had gained admission.
Graduating from an elite institution opens some doors that are otherwise harder to get through. An Harvard graduate is more likely than a comparable one from Western Kentucky to be admitted to an elite professional or graduate school. They're also more likely to be hired at prestigious entry level jobs in journalism, to get the best internships, and so forth.
At the same time, getting one's education at a regional university with little national name recognition is hardly a professional death sentence. Relatively few people, after all, go to Harvard. The vast majority of our doctors, lawyers, engineers, professors, and so forth did their undergraduate work at a school you've never heard of or, at least, one whose name doesn't inspire ooh's and ah's.
Admission to one of the top 30 schools is, by definition, very limited. To the extent that it's increasingly being granted on the basis of objective merit, that's a good thing.
UPDATE: Tyler Cowen quotes from a related study:
Overall, we find that the current generation is more skilled than the previous one. Blacks and Hispanics have gained relative to whites and women have gained relative to men. However, skill differences within groups have increased considerably and in aggregate the skill distribution has widened. Changes in parental education seem to generate many of the observed changes.
Mostly good news, I think. There's no group ceiling on skill acquisition. At the same time, there's no doubt that those having educated, motivated parents are increasingly advantaged.