Elmo Puppeteer, Dogged By Sex Scandal, Quits Job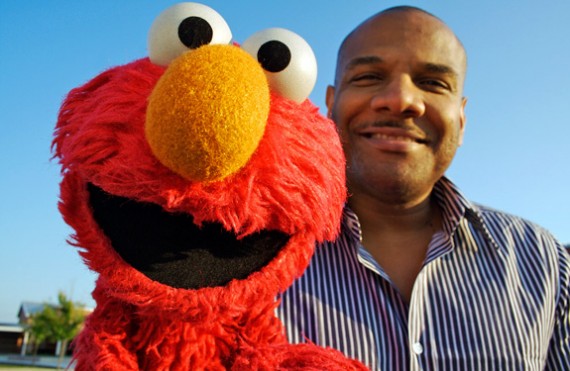 When we last covered the case of Sesame Street puppeteer Kevin Clash, he had been accused of sexual contact with a minor only to have those claims withdrawn when the person making them entered into a settlement and said that he was actually an adult when the events happened. How, Clash is out the door at the iconic children's show, and the charges against him appear to be mounting: 
Kevin Clash, the longtime voice and puppeteer behind Sesame Street's Elmo character, has resigned in the aftermath of allegations that he had underage sexual relationships.

Mr. Clash was first accused last week of sexual improprieties by a 24-year-old man who later recanted. That man has remained anonymous.

On Tuesday, the gossip Web site TMZ reported that a second accuser, Cecil Singleton, has now filed a lawsuit in New York alleging that he had an underage sexual relationship with Mr. Clash almost a decade ago. The report could not immediately be verified.

(…)

Production of "Sesame Street" was unaffected by Mr. Clash's leave of absence and presumably will not be affected by his resignation, either. Mr. Clash had been helping to identify other puppeteers who could play Elmo for some time, and they filled in for him while he was away from work, a Sesame Workshop executive said last week.

But the repetition of claims about underage sex in the same sentence as a beloved children's character may impact the "Sesame Street" brand in ways that remain to be seen. The years-old allegations are bubbling up at the beginning of the holiday shopping season.
None of the allegations speak of events that took place when Clash worked at the show, though, and there's no allegation that the producers were covering up reports of that kind. Unless that can be shown to be the case, I don't see how this really hurts the show's brand. Left unstated for Clash himself is whether any of these allegations could result in criminal charges.