Elon Musk "African American of the Year"
So proclaims American Greatness.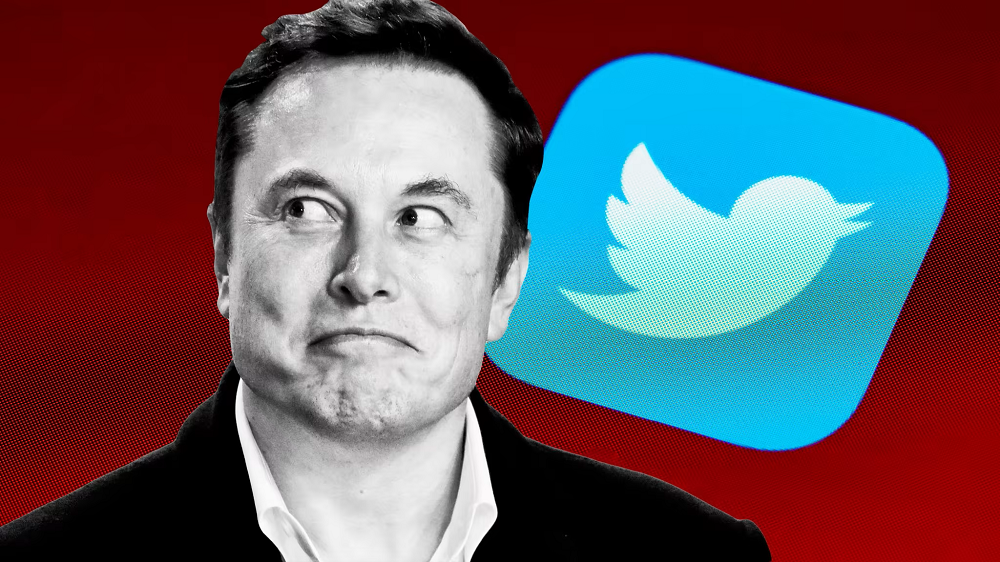 So, via Memeorandum I allowed myself to be sucked into American Greatness' headline Elon Musk: African American of the Year."
Let's start with the obvious. Yes, Musk is from South Africa and is now an American citizen. He is, therefore an "African American." But there can be little doubt that by using a term that is typically associated with Black Americans that AG is trying to be provocative. Pretty clever, right?
But, come for the silly headline, stay for the overwrought rhetoric:
Remember when Elon Musk was the darling of the Left for his stylish electric cars and his devil-may-care attitude? It was less than a year ago, but in Joe Biden's dystopian America it seems like an eternity.
I mean, "Joe Biden's dystopian America" is almost LOL-worthy.
Better than that is this from the story's sub-heading: "He has restored free speech, and with that, the hope of a free tomorrow." "He" being out Lord and Free Speech Savior, Elon Musk.
I find this ongoing claim that whatever is, or is not, happening on Twitter to be the metric by which all free speech is judged to be plainly weird (if not more than a bit perverse) but it seems to be a pervasive talking point on the right. The basis of this claim is that Twitter didn't allow the NY Post to promote a story on its platform. A story that, you know, the Post published for public consumption on paper and online. As a free press is wont to do.
The notion that "free speech" is to be understood, in any way, as having to do with Twitter is just incorrect on so many levels.
Beyond the general inaccuracies of this all, the classification of Musk as some savior figure is, well, more than a bit gross (and just so very, very overwrought).
It is also ironic given that the piece (and this, too, is a talking point I have heard) complains that the left no longer loves Elon as it did.
Elon Musk is under attack now by the same people who used to fawn over him and promote his cars because he is no longer their man. Musk has declared his independence, and in so doing has brought down the wrath of the media, the Left, and before long the Democratic Party and the White House. 
There is little doubt that Musk has become an increasingly polarizing figure and that the left loves him less, but it is also true that the right loves him more.
On the one hand, it is probably a bit silly that some people are making car-buying decisions based on partisan signifiers. But on the other, if Musk is such a Great God of Business Acumen, why is he shooting himself in the foot? After all, left-leaning types are a more fertile customer base than right-leaning types if we are talking about electric vehicles, yes?
The column is a bit of a mess. It is all over the place. It praises Musk, makes fun of libs, bemoans cancel culture, and extols the virtues of the Twitter files. I fear it is a mini preview of the 118th House majority.
In regards to the Twitter files:
The files on that laptop show how the younger Biden traded his father's influential positions in government for foreign cash and that Joe Biden profited and was fully aware of what his son was doing. It's all there. 
To the first part, there is no dispute that Hunter traded on his dad's name. No one denies this, nor has the fact been hidden from the public (and I won't even get into the deep irony of anyone who voted for Trump caring about such things). As has been noted repeatedly, that's neither uncommon nor a crime.
In terms of the claim that Joe profited, no, it isn't "all there"–because as far as I can tell, one e-mail referencing "the big guy" is hardly proof of anything. Indeed, if there is solid proof of corruption in "there" and we all don't know about it, then the NY Post needs to hire better writers. Further, people like Matt Taibbi and Bari Weiss need to find new lines of work, because their reporting skills must be dreadful if there is, indeed, clear evidence of Joe's corruption but they can't manage to write a coherent Substack newsletter detailing the simple facts.