Elon Musk Settles SEC Lawsuit, Will Step Aside As Tesla Chairman
Elon Musk has apparently come to his senses. At least for now.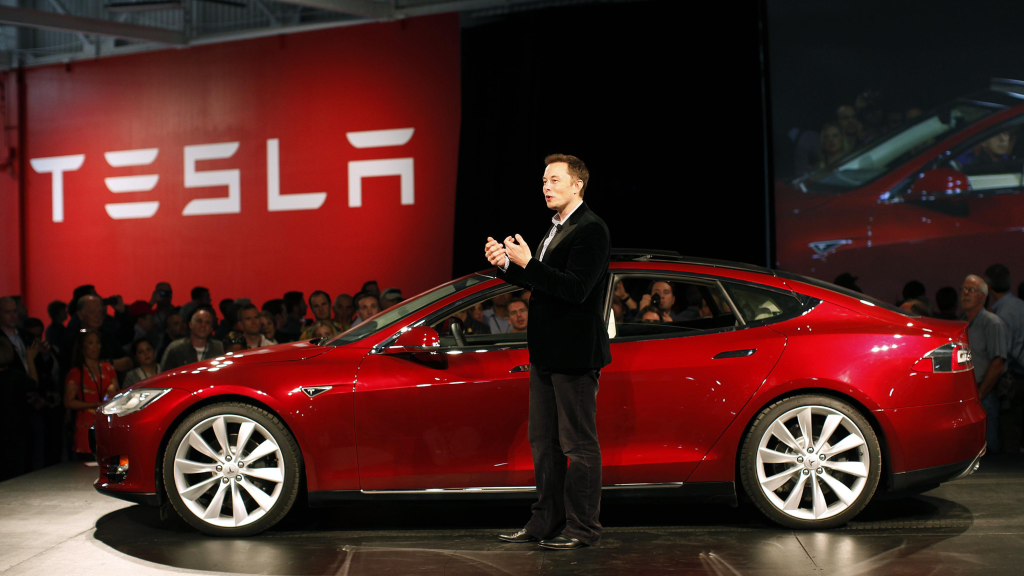 Just a few days after being sued by the Securities and Exchange Commission for claims related to his bizarre Twitter pledge to take Tesla Motors, Inc. private, Elon Musk has settled the lawsuit on terms that are not nearly as generous as those offered by the commission prior to the filing of the lawsuit:
Elon Musk, under pressure from his lawyers and investors of Tesla, the company he co-founded, reached a deal with the Securities and Exchange Commission on Saturday to resolve securities fraud charges. The settlement will force Mr. Musk to step aside as chairman for three years and pay a $20 million fine.

The S.E.C. announced the deal two days after it sued Mr. Musk in federal court for misleading investors over his post on Twitter last month that he had "funding secured" for a buyout of the electric-car company at $420 a share.

The deal with the S.E.C. will allow him to remain as chief executive, something he could have jeopardized if he had gone to battle with the agency.

It is not clear why Mr. Musk changed his mind so quickly.

People familiar with the situation, who were not authorized to speak publicly on the matter, said lawyers for Mr. Musk and the company moved to reopen the talks with the S.E.C. on Friday. During that time, one of Tesla's lawyers became instrumental in securing a deal with the S.E.C., according to a person familiar with the negotiations.

The whipsaw events of the past few days followed a series of self-inflicted wounds by Mr. Musk.

His tweet about taking his company private, along with attacks on critics on social media, raised concerns with investors about whether Mr. Musk has become too focused on criticism from so-called short-sellers who had been making bets against him and Tesla. The company has recently been struggling to meet audacious production goals for its Model 3 sedan.

Mr. Musk is widely regarded by analysts and investors as the creative engine behind Tesla, and he has helped the company become one of the most valuable American carmakers. But Tesla has lurched from crisis to crisis over the past year, and has since scrambled to contain the fallout from Mr. Musk's tweet.

The company, whose shares have been hit hard since the S.E.C. filed the lawsuit, did not immediately comment on the settlement. On Friday, its stock dropped almost 14 percent.

The terms of the settlement are slightly tougher than those that two people briefed on the talks said Mr. Musk had rejected on Thursday, which called for a two-year bar on serving as chairman and a $10 million fine.

Tesla, which is also settling with the S.E.C., will pay a $20 million penalty. The company was not charged with any fraud.

In addition, the company will add two independent directors and take steps to monitor Mr. Musk's communications with investors. It will also create a permanent committee of independent directors to monitor disclosures and potential conflicts of interest.

Jay Clayton, the S.E.C. chairman, said the settlement with Mr. Musk and Tesla sent a message that "when companies and corporate insiders make statements, they must act responsibly, including endeavoring to ensure the statements are not false or misleading."

In settling, Mr. Musk neither admitted nor denied misleading investors under the civil fraud charge, which means he cannot later say he did nothing wrong.

The settlement with the S.E.C. faulted Tesla for failing to make sure that information important to investors was disclosed in a proper and timely manner.

Mr. Musk had a good reason to reopen the settlement talks: The S.E.C., in suing him, had sought to bar him permanently from serving as a top executive or officer of Tesla or any other public company. Under the deal reached on Saturday, he will not only remain as chief executive, but will also stay on as a board member, just not as chairman.
Liam Denning at Bloomberg characterizes the settlement as something of a win for Musk:
Given the apparent strength of the SEC's complaint, with so much evidence typed and broadcast by Musk's own hand, this surely counts as a win for him. The fine is immaterial compared to the $8.9 billion value of his stake in Tesla. Crucially, he has avoided the ban on being an officer of a public company, as the SEC was seeking.

Losing the chairmanship may rankle Musk. In practical terms, though, it's too early to say how big a difference it will really make. As I wrote here, splitting the roles and getting someone in who can remake the board as a true check on the CEO, co-founder and largest shareholder is the bare minimum Tesla needs in terms of governance.

But it remains to be seen who will actually fill the empty seat. The addition of two more independent directors, as also stipulated in the settlement, may give any candidate some hope of exercising real power. But the three-year time limit on Musk's exclusion and the reality that, for many fans, he personifies the company may also deter true heavy hitters from taking on what could end up amounting to a lame-duck job.

Friday's precipitous drop in Tesla's valuation - down almost 14 percent, or $7.3 billion - no doubt played some part in inspiring this Saturday night resolution. It seems just as likely that, with the cloud over Musk now seemingly removed, this most untethered of stocks will bounce on Monday.

Should it? Regular readers will know I've been skeptical of Tesla's valuation for a while. Even after Friday's drubbing, the stock still traded at 94 times forecast non-GAAP earnings in 2019. I'd raise the point here that such a valuation seemed inconsistent with real concern about the CEO facing a potential ban from running a company after misleading shareholders, but I think we all know by now Tesla's stock doesn't really work that way.

Those buying on the back of this latest twist in Tesla's ever-more convoluted plot should untangle it and recognize it for what is is, though. There's no vindication here. The CEO exposed his company to legal risk via a ridiculous claim of having a deal in hand for reasons that remain baffling. He has now merely settled some portion of that (investor lawsuits remain and this deal doesn't appear to preclude further investigation by the Department of Justice) and kept his main job at the company.

The governance reforms - including the apparent check being placed on Musk's Twitter habit - are a welcome side-effect. But they're just a side effect, remember. And they aren't what will fuel any rally Monday morning, anyway; rather, it will be relief on the part of Musk's fans that he remains in the driving seat.

Such relief will, as ever, ignore Tesla's seriously weak balance sheet and litany of oddities (for example, Musk's recent claim the company was building its own delivery trucks to alleviate "logistics hell"). Most of all, it will ignore the fact that he sparked an entirely self-inflicted crisis that should never have happened in the first place.
This all started, of course, two months ago when Musk shocked the investing community and even many of the most ardent supporters with the announcement on Twitter that he was considering taking Tesla, a company that has been publicly traded for the past eight years, private at $420 per share, an amount well above its then-current share price. The announcement, which Musk had not discussed publicly before left many wondering what Musk, who is also the brains behind SpaceX and its launch business, had in mind for his innovative car company. The predictable result of that announcement was the fact that Tesla's share price soared well above the levels it had seen for much of the previous year, reaching a peak of just under $380 per share, still short of the buyback price that Musk had set in the Tweet, but still well above the price range it had been floating at for much of the previous year. This level also marked a high point for the company's share value for the entire period that Tesla has been a publicly-traded company. (Source)
Not long after Musk made that announcement, though, he appeared to back away from it. It quickly became apparent, for example, that Musk had not discussed his alleged plan with Tesla's Board of Directors, that he had not discussed the matter with the company's Chief Financial Officer, who one would expect to be closely involved with any serious move to take the company private, that he had not filed any of the required paperwork related to taking the company private with the Securities and Exchange Commission, and, most importantly, that he had done nothing to secure the billions of dollars of financing that would be required to purchase the outstanding shares of Tesla at the vastly inflated price of $420 per share despite the fact that his Tweet said that he had "Funding secured." Three weeks after his Tweet, Musk announced that he had canceled his plan to take Tesla private. As a result, Tesla's share price, which had fallen from the high it reached in the immediate aftermath of Tesla's tweet in any case, fell even further as investors who had jumped in based on the belief that they could make a substantial profit when the company went private began to realize that Musk's "plan" was much ado about nothing.
The fact that Musk and Tesla settled the SEC lawsuit so quickly is, no doubt, a reflection of the strength of the commission's case against Musk, and the probability that, if the case was pursued it would have a negative impact not only on Musk personally but on the financial health of a company that is already facing its own problems given Musk's history of over-promising and under-delivering. As I noted late last week, the Commission's lawsuit claimed that Tesla's Tweet about taking Tesla private at a specific share price, which now appears to have been a reference to marijuana, was fraudulent because it wasn't backed up by any sincere plan to actually follow through with such a plan. For example, there was no record that Musk had discussed this matter with any member of Tesla's Board of Directors, with the company's attorneys or accountants, or with any other officers such as the company's Chief Financial Officer. Finally, the commission notes that, notwithstanding the Tweet that Musk sent there is no evidence that he had secured the funding that would be needed to take Tesla private, or that he had even had preliminary discussions with bankers or other financiers that would be involved in such a maneuver. All of this, the commission alleged, constitute violations of various sections of the Securities Exchange Act of 1934. As punishment, the commission was seeking Musk's removal as Chairman of the Board as well as the imposition of fines, and an order barring Musk from being involved in the operation of any publicly traded companies.
Taking all this into account, it's not surprising that Musk was so quick to settle  At the same time, though, the settlement itself was somewhat worse than the terms that the commission had offered prior to filing the lawsuit. Under the terms of that proposal, Musk and Tesla would have been required to pay nominal fines and Musk would not have been required to admit any guilt. The settlement also would have barred Musk from serving as Chairman of the Board for two years and required Tesla to appoint two new independent directors to the Board of Directors. The revised settlement includes most of these same terms will require Musk and Tesla to pay a combined $40 million in fines, at least part of which would be used to reimburse investors for their losses. So, essentially, by being stubborn, Musk cost himself and his company $40 million dollars. This may be a small amount given the size of Musk's estimated fortune, but it's hardly nominal.
In any case, it's hard to say what impact this will have on Musk and Tesla going forward. The true believers in the billionaire, who has been at the center of not only Tesla but also the privately-held rocket launching company SpaceX that is apparently part of Musk's rather audacious plan to get humans to Mars by 2030 will most likely stick with him, but given his recent behavior more sober analysts are likely going to continue to be skeptical. In no small part, this is due to Musk's own behavior. For example, Musk recently appeared on a somewhat popular Internet video podcast smoking marijuana, a perfectly legal action in California of course but one that caused many otherwise sober investors and analysts to call Musk, who famously seldom sleeps as he runs both Tesla and SpaceX, and his leadership into question. Additionally, Musk made headlines earlier this year when he claimed to be working on a method to help free the members of a Thai soccer team trapped in an underground cave and attacked the leader of the dive group that ultimately saved the children when that plan was rejected, calling him a pedophile both on Twitter and in other forums. That has resulted in the filing of a defamation lawsuit against Musk. This lawsuit doesn't directly implicate Tesla and SpaceX, but as with the podcast and other examples of Musk's recent behavior have called his fitness for leadership into doubt. This SEC lawsuit is only likely to add to the doubts about Musk, his leadership style, and the problems that both Tesla and SpaceX face in the future if they are going to live up to the promises that Musk has made.
This isn't the end of the legal road for Musk, of course. He and the company still face the prospect of investor lawsuits from people who made investment decisions based on Musk's tweets about taking the company private. Additionally, the settlement with the SEC does not preclude the possibility of criminal charges from the Justice Department, although there has been no indication of a criminal investigation in connection with this matter. Finally, of course, there's the defamation suit although the amount of damages sought in that case is relatively minor compared to Musk's overall fortunate. More generally speaking, though, this ought to be a signal to Musk that he needs to tone things down a bit. The audaciousness that helped him build Tesla and SpaceX may be fun for some people, but they are not entirely appropriate for someone who wants to be taken seriously as a businessman.