Email Use Falling Among Younger Internet Users
Younger users are moving away from email as a way to communicate with others, and toward more instant forms of communication like text messaging and Twitter.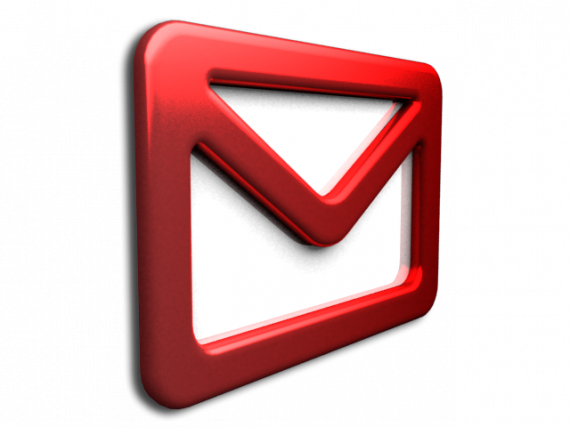 Apparently, it's no longer considered cool to use email:
Signs you're an old fogey: You still watch movies on a VCR, listen to vinyl records and shoot photos on film.

And you enjoy using e-mail.

Young people, of course, much prefer online chats and text messages. These have been on the rise for years but are now threatening to eclipse e-mail, much as they have already superseded phone calls.

Major Internet companies like Facebook are responding with message services that are focused on immediate gratification.

The problem with e-mail, young people say, is that it involves a boringly long process of signing into an account, typing out a subject line and then sending a message that might not be received or answered for hours. And sign-offs like "sincerely" — seriously?

Lena Jenny, 17, a high school senior in Cupertino, Calif., said texting was so quick that "I sometimes have an answer before I even shut my phone." E-mail, she added, is "so lame."

(….)

The numbers testify to the trend. The number of total unique visitors in the United States to major e-mail sites like Yahoo and Hotmail is now in steady decline, according to the research company comScore. Such visits peaked in November 2009 and have since slid 6 percent; visits among 12- to 17-year-olds fell around 18 percent. (The only big gainer in the category has been Gmail, up 10 percent from a year ago.)
In a follow-up piece, the extent of the demographic gap in email use becomes even more apparent:
In the last year, time spent using e-mail sites like Yahoo and Hotmail has fallen 48 percent among 12- to 17-year-olds, according to comScore, a market research firm. The statistics only include time spent with e-mail on computers, so the decline may be somewhat offset by teenagers using e-mail on their phones.

Still, the drop for that age group is far sharper than for others. ComScore found a decline of 10 percent in time spent on Web-based email among 18- to 24-year-olds, about the same as it found for people up to the age of 54.

But then things change sharply — and start climbing in the other direction. The research firm found that time spent on e-mail rose 15 percent for people 55 to 64, and was up 17 percent for people 65 and older.

"This strongly suggests a generational shift in the way people communicate," said Andrew Lipsman, an analyst with comScore. He said the fact that people over 54 are spending more time with e-mail most likely reflects the fact that some in that age group are either getting online for the first time or becoming more familiar with computers and the Internet. For them, Mr. Lipsman said, e-mail is often a starting point.
In addition to the fact that newer technology has more cachet among younger people, I suspect that this demographic shift is also a matter of instant gratification for many younger users. Communicating by text message, Twitter, or Facebook's Chat feature means near= instantaneous by the person you're communicating with, not so with email. Unless the person you send an email to happens to be sitting in front of their computer when you send them a message and decides to respond to it at that moment, you're going to hear from them on their schedule. While it's possible to do delay responding to a text message or a Twitter @ reply or Direct Message, the etiquette of those forms of communications demands instant response, and once you get sucked into being a regular user you end up complying with that etiquette almost automatically.
From my own perspective, I've definitely found myself using short messaging services like text or Twitter to communicate a quite thought to someone more in the past year. Email still has uses, of course, especially in the professional environment where brief thoughts aren't necessarily the best way to communicate an idea, but when it comes to personal communications and keeping in touch with others, these new, more instant, methods of communication definitely have their advantages.