Esper Suing DoD Over Book Redactions
Trump's last Secretary of Defense is being stymied by preclearance review.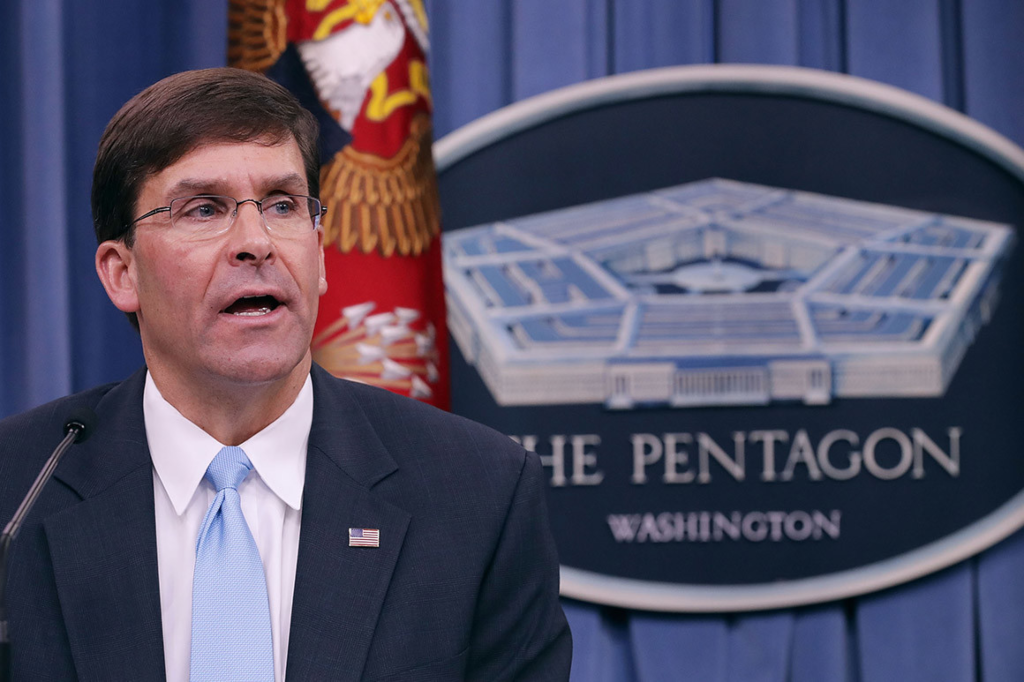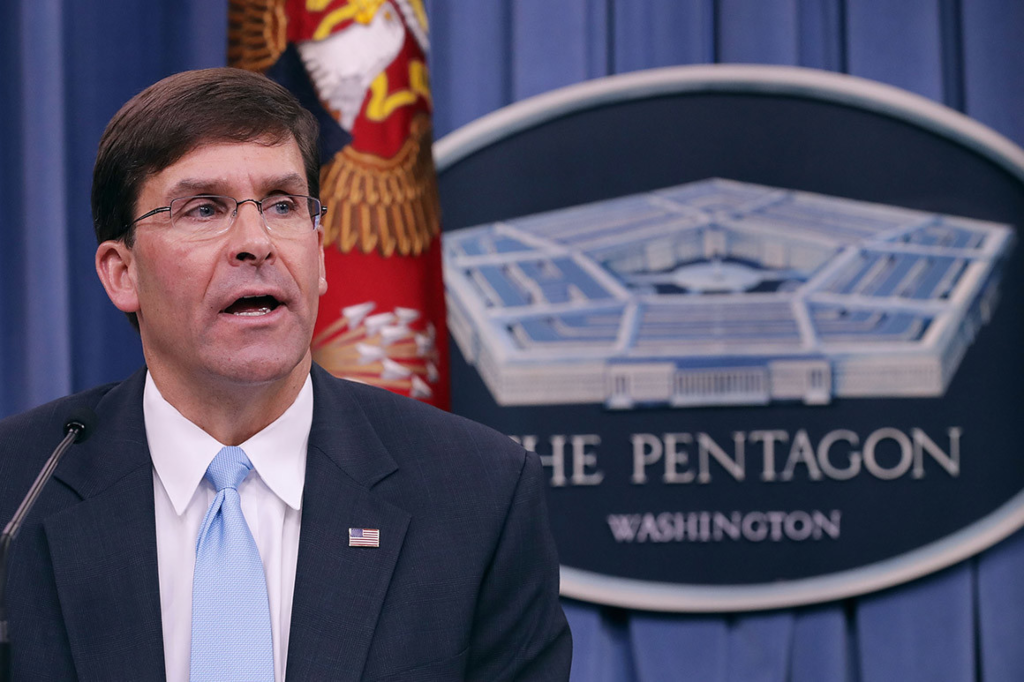 CNN ("Defense Department wants former Sec. Esper to take out parts about Trump from forthcoming book, suit says"):
Former Secretary of Defense Mark Esper is suing the Department of Defense for not clearing his book manuscript for publication, after the agency told Esper he needed to take out parts of the book about his time working under then-President Donald Trump.

Esper's disputes with the agency happened during the pre-publication review of his manuscript, a typical process government officials must go through to receive approval when writing about their service, so that state secrets and other protected information isn't made public. Beginning in October, a DoD staff member told Esper he needed to make redactions to his book, according to his lawsuit filed Sunday.

Esper said the requested redactions covered quotes from Trump and others, conversations he had with Trump, and his views related to foreign countries. Trump fired Esper by tweet in early November 2020, days after losing the presidential election. Esper's increasingly tense relationship with Trump led him to prepare a letter of resignation weeks before, in an attempt to fashion a graceful exit in the widely expected event that the President decided to fire him, several defense sources previously told CNN.

[…]

In the Sunday filing, Esper's attorneys wrote that making the redactions "would be a serious injustice to important moments in history that the American people need to know and understand."

But after the Defense Department spoke to him about the redactions, stories about the former secretary's time working for Trump then leaked to the press, he said, prompting Esper to believe the leaks were meant to "undermine the impact" information in his book would have if it first was made public in his forthcoming book.

Esper added that he didn't believe the DoD's proposed redactions were classified information, according to his lawsuit. He said he reached out to the current Secretary of Defense, Lloyd Austin, earlier this month and didn't receive a response.
The NYT report ("Esper Claims Defense Dept. Is Improperly Blocking Parts of His Memoir") on the suit adds:
"Significant text is being improperly withheld from publication in Secretary Esper's manuscript under the guise of classification," the suit said. "The withheld text is crucial to telling important stories discussed in the manuscript."

[…]

John F. Kirby, the Pentagon's chief spokesman, said the agency was aware of Mr. Esper's concerns. "As with all such reviews, the department takes seriously its obligation to balance national security with an author's narrative desire," Mr. Kirby said. "Given that this matter is now under litigation, we will refrain from commenting further."

[…]

But when the office returned the manuscript to him last month, "multiple words, sentences and paragraphs from approximately 60 pages of the manuscript were redacted," Mr. Esper wrote. "No written explanation was offered to justify the deletions."

Mr. Esper said that in follow-up conversations, the office was not able to confirm that "the redacted items contain classified information or compromise national security."

He said that some of the redactions "asked me to not quote former President Trump and others in meetings, to not describe conversations between the former president and me, and to not use certain verbs or nouns when describing historical events."

"I was also asked to delete my views on the actions of other countries, on conversations I held with foreign officials, and regarding international events that have been widely reported," Mr. Esper continued. "Many items were already in the public domain; some were even published by D.O.D."

He said that in another redaction, defense officials sought a change to information that the department had made public in January 2020. Mr. Esper never heard back from Mr. Austin. But for a week, he asked the department to justify its redactions and edits. Instead of a justification, he received notice a week later that his amended manuscript was ready.
Stipulating that we have only one side of this story, this seems more than a little peculiar. The prepublication review process is designed to ensure that the nation's secrets aren't spilled. Esper, one of the few competent and decent high-level officials in the Trump administration, was almost certainly not going to do that inadvertently and I find it hard to imagine he would be trying to do so intentionally after having it pointed out to him.
At the same time, it's hard to believe the Biden administration has any interest in stopping Esper from publishing embarrassing conversations with Trump.
As a general rule, I'm not a fan of former senior officials publishing tell-all books. Not only are they invariably self-serving, their future possibility has to hang over every conversation with the President and Cabinet. My favorite instance is a passage from Bob Gates' Duty, in which he recounts a Cabinet meeting wherein President Obama offhandedly remarks that he hopes not to see the conversation appear in one of these books. Gates is outraged that Obama would even suggest such a thing about honorable patriots like himself. And, yet, rather obviously, Gates published said conversation in a book.