EU Likens Brexit to Divorce
As a no-deal Brexit becomes more likely, the EU is taking things personally.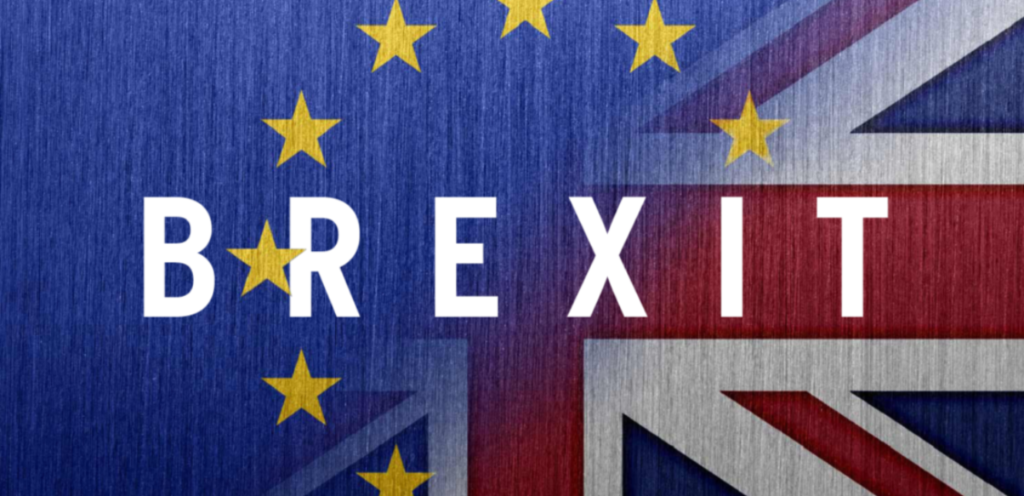 POLITICO EU ("UK can't escape Irish backstop with no-deal Brexit"):
No deal is no escape from the Northern Ireland backstop.

The U.K. will face firm preconditions for any talks with the EU following a no-deal Brexit, European Commission Secretary-General Martin Selmayr told ambassadors at a meeting in Brussels today.

A day after the U.K. parliament rejected a host of Brexit outcomes, EU officials met to take stock of their own options. They reaffirmed that a no-deal scenario cannot be as favorable as the deal negotiated between London and Brussels in November.

Speaking to ambassadors of the EU27 countries, Selmayr said that if the U.K. leaves without a deal, the EU must present it with three preconditions for starting any new discussions, three diplomats confirmed to POLITICO. These are: Trade talks will not begin until the U.K. agrees to settle its financial obligations to the bloc; the protection of EU citizens' rights in the U.K. must be ensured; and there must be safeguards to protect the Good Friday Agreement, Selmayr said, according to the diplomats.

EU officials are worried that if the U.K. crashes out of the bloc, it would suspend its payments into the EU's coffers, despite what the EU regards as a legal obligation to keep transferring funds it has pledged under the bloc's long term budget.

One senior EU diplomat noted that the three areas brought up in the meeting are "permanent concerns" for the EU27. Another senior diplomat argued that "if one walks out of a marriage, one cannot then approach one's former spouse as if they are meeting for the very first time ever."
It's a rather amusing analogy given that we're talking political creations rather than individual people but it's nonetheless a reasonable point. And the UK Parliament's continual inability after two years to accept that Brexit means losing the perquisites of EU membership as well as the chafing constraints is rather frustrating.
As to the backstop, a recent NYT explainer is quite useful:
Why is a backstop needed?

In short, it is a way to avoid building a physical border, with checkpoints for goods, on the boundary between Ireland, a European Union member country, and Northern Ireland, a part of the United Kingdom.

Simple, right? In fact, achieving that goal when Britain leaves the bloc, and doing it in a way that satisfies both the British Parliament and European negotiators, turns out to be a bit like trying to solve a jigsaw puzzle while blindfolded.

Don't European countries check imports?

In global terms, goods crossing from one nation to another often have to undergo checks for two main reasons: to make sure that the importer pays customs duties, or tariffs; and to make sure that the merchandise meets the importing country's standards. (Think of it this way: Did you pay the tariff on that toaster, or car, or sausage? And is it safe to use, or drive, or eat?)

However, the European Union has done away with all of that inside the bloc, eliminating barriers — both physical and like the examples above — that might impede trade between its 28 member countries.

Instead, the member nations have a customs union, meaning that they do not charge tariffs on one another's products. And they have a single market, sharing a single set of product standards.

In addition, the 1998 Good Friday agreement that helped end sectarian violence in Northern Ireland is widely seen as being incompatible with a hard border between that part of the United Kingdom and the Republic of Ireland. Officials in Ireland, in Northern Ireland and in the rest of the European Union all insist that must not change, and no faction in the British Parliament wants it to change.

What changes when Britain exits the E.U.?

Britain is scheduled to leave the European Union on March 29, but under the agreement that Prime Minister Theresa May has negotiated with Brussels, there would be no immediate change in trade. Britain would remain in both the customs union and the single market until at least the end of 2020, during which Brussels and London would attempt to negotiate a permanent trade relationship.

At that point, if no deal has been reached, either the transition period could be extended until 2022 or the Irish backstop could come into effect. The backstop could also come into play if an agreement has still not been found by 2022.

A long-term trade deal with the European Union could mean leaving both the customs union and the single market, which is what Mrs. May proposes and what the hard-line pro-Brexit faction wants. Britain would be able to strike trade deals with other parts of the world, and to opt out of European standards.

Under current rules, that would mean checking goods flowing across the Irish border. And with today's technology, that would require physical barriers and border checks.
Alas, Brexit means Brexit.