Facebook Comments and the Authenticity of Multiple Identities
The lines between our public and professional identities and our private and social ones continue to blur.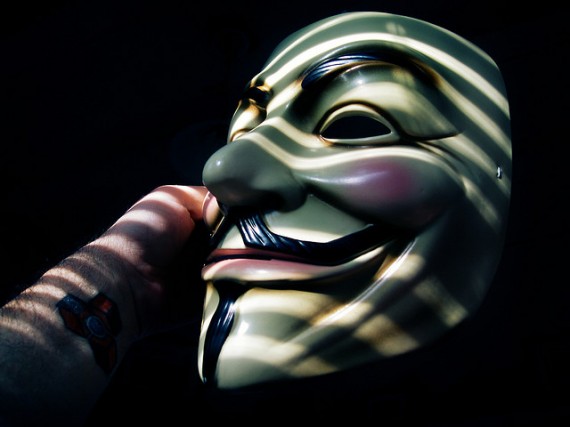 Steve Cheney has noted the proliferation of Facebook-based commenting on sites across the web. He's troubled that Facebook is killing our authenticity."
This latest push by Facebook to tie people to one identity across the interwebs is very troublesome.

The problem with tying internet-wide identity to a broadcast network like Facebook is that people don't want one normalized identity, either in real life, or virtually.

People yearn to be individuals. They want to be authentic. They have numerous different groups of real-life friends. They stylize conversations. They are emotional and have an innate need to connect on different levels with different people. This is because humans are born with an instinctual desire to understand the broader context of their surroundings and build rapport, a social awareness often called emotional intelligence.

In the beginning, Facebook catered to this instinct we all have. But FB in its current form, a big graph of people who may or may not know anything about one another, does not.

And forcing people to comment – and more broadly speaking to log-on – with one identity puts a massive stranglehold on our very nature. I'm not too worried about FB Comments in isolation, but the writing is on the wall: all of this off-site encroachment of the Facebook graph portends where FB is really going in pushing one identity. And a uniform identity defies us.

Face it, authenticity goes way down when people know their 700 friends, grandma, and 5 ex-girlfriends are tuning in each time they post something on the web.

Don't believe me? Go to TechCrunch and count the comments on last week's posts. Better yet, go read the comments. They suck. They're sterile and neutered.

The nature of commenting on the web needs to feel organic and fluid, just like it does in real life. And even anonymous if necessary, though that's not at the core of my argument.
I'm somewhat amused by the notion that maintaining multiple identities, wherein one pretends to be someone different in front of the boss and grandparents than one's close friends, is somehow more "authentic" than being yourself all the time. But, regardless of whether "authenticity" is the right word here, Cheney makes a good point. Most of us are complex individuals who wear psychic masks in public, revealing our core personality only to a very few.
There's a longstanding debate on the Internet, and on the matter of blog commenting specifically, about the effects of anonymity. There's little doubt that the conversation is substantially more coarse when people are unfiltered by social norms. People who are generally well behaved in real life can be real jerks on the Internet, since they're unlikely to encounter the people they're interacting with in real life. And that's especially true if given the additional cloak of posting anonymously or pseudonymously.
There are advocates for requiring people to comment under their real names. The argument is simple: people will behave better if forced to stand behind what they write.
The counterargument, put forth by Armando Llorens and others, is that anonymity allows unpopular ideas and more honest discourse to flourish. If people are allowed to comment only under their public identity, they will either hide what they really think–as Cheney argues above–or simply not comment at all. And that would privilege the views of the powerful.
When I started OTB a little more than eight years ago, I consciously chose to write under my own name. Once the site gained a readership, it became a substantial part of my public identity: a lot of people that I run into in "real life" know me because of the blog. And, while I'm honest about my views here, I'm certainly aware that my reputation–or, as it's increasingly known in social media circles, my "brand"–is on the line every time I hit Publish.
I wonder whether a single online identity isn't inevitable. Spammers and trolls are a real scourge and site owners have strong incentives to make their lives harder. And, as the lines between social media and traditional media continue to blur, people will expect to be able to comment on anything they read, anywhere. Rather than having to create separate logins for each site, it would be far more efficient for a single login to work most everywhere. So, there's pressure on both sides pushing toward an inevitable conclusion.