Facts Are Stubborn Things: Abortion Edition
In a recent speech, President Trump made claims about abortion that are manifestly untrue but which his pro-life supporters continue to believe.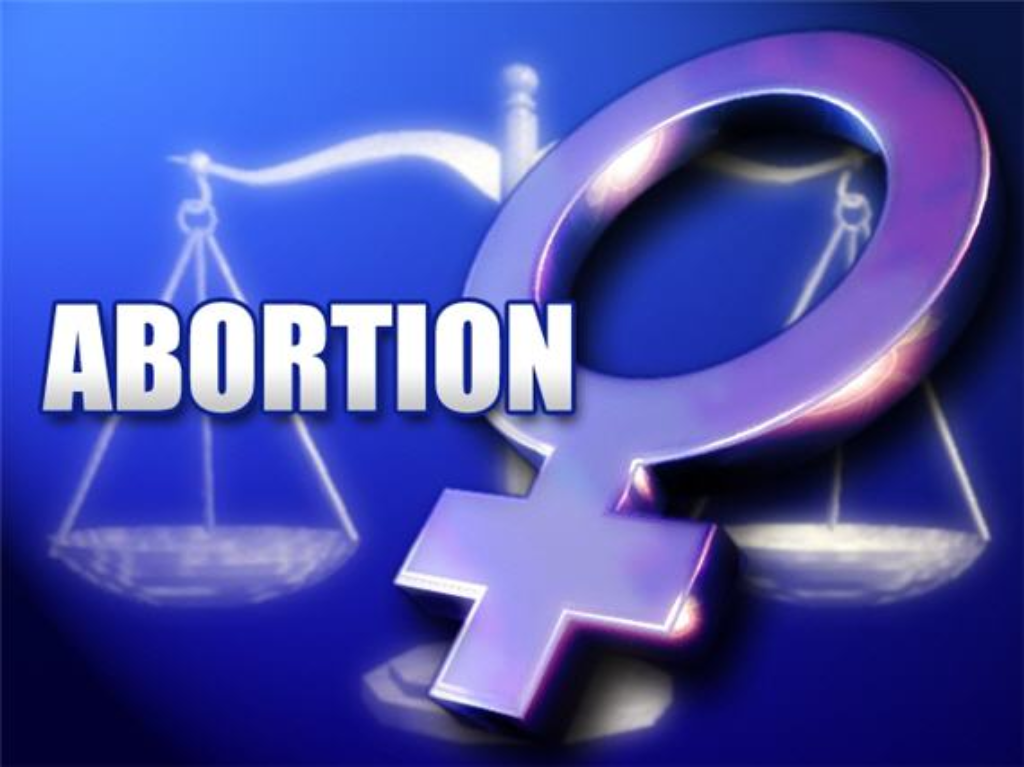 President Trump made waves last week when he falsely claimed in a speech to supporters that doctors and women were effectively, and routinely, murdering infants after they were born. This. of course, is a reference to the ongoing debate over abortion in general and so-called "late-term" abortions in particular. As experts have pointed out numerous times, such abortions are exceedingly rare and typically carried out in situations where the fetus would not survive outside the womb, was severely deformed to the extent that it most likely would die soon after birth, and where continuing with the pregnancy would be a threat to the life and health of the mother.

In this same regard, Kevin Drum looks at the raw data and finds what we already knew. that so-called "late-term" abortions account for an exceedingly small portion of the number of abortions performed in a given year:
Since it's been in the news lately, this chart shows our best estimates of when abortions are performed in the US. According to the CDC, 91 percent of all abortions are performed in the first trimester and 98.7 percent of abortions are performed during the first 20 weeks. Using state data, it's possible to roughly estimate the percentage of abortions performed in weeks 21-30. Above that, no records are kept, but the numbers are so tiny that they register as 0.00 percent.
Here's the chart in question: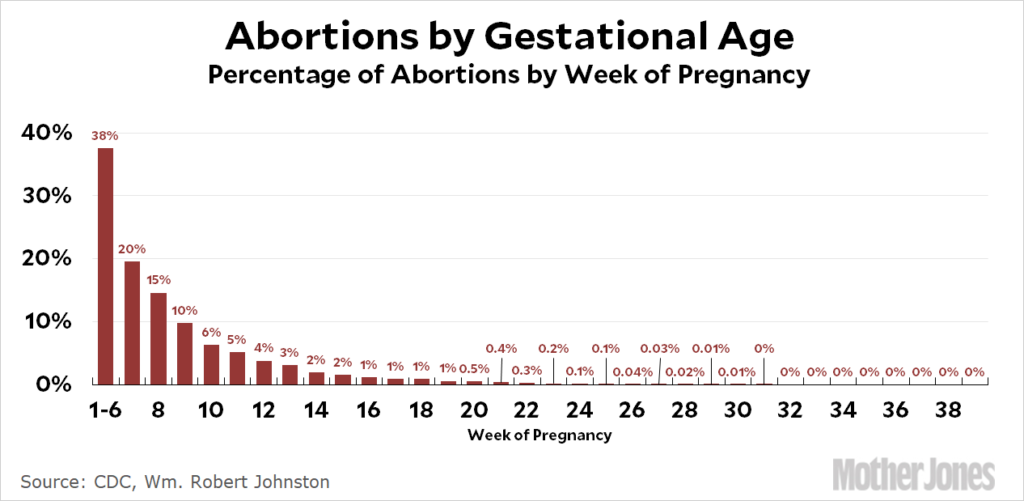 As these figures show, fully 83% of abortions in the United State are performed within the first ten weeks or so of pregnancy. At this stage, the developing embryo, which eventually becomes a fetus, is in the early stages of development, does not have a discernible heartbeat or brain patterns, and most assuredly could not live outside the womb and it's likely that any technology that would allow that to happen is far in the future assuming it can ever actually be developed. This largely runs counter to the claims of the pro-life movement, which focuses on the period after a heartbeat has developed (which usually happens around 20 weeks) or when the developing fetus reaches a point where it could possibly survive outside the womb, which generally is accepted at being around the 22nd to 24th week of pregnancy, although even at this stage viability is by no means certain. In any case, the number of abortions that actually take place after the 22nd week amounts to roughly 2.08% of all abortions and the number that are performed closer to birth is so small that they are basically statistically irrelevant.
All of this puts the lie to the claim that "late-term" abortion is even close to being the problem that it is. not to mention the fact that it does not take place under the circumstances that President Trump claimed in his speech. The fact that propaganda like this continues to spread notwithstanding the facts, and that the President spreads those lies so brazenly, is yet another example of how a disdain for the truth can have a huge impact on a political debate.