Fauci Calls Senator a Moron
The octogenarian epidemiologist is tired of the foolishness.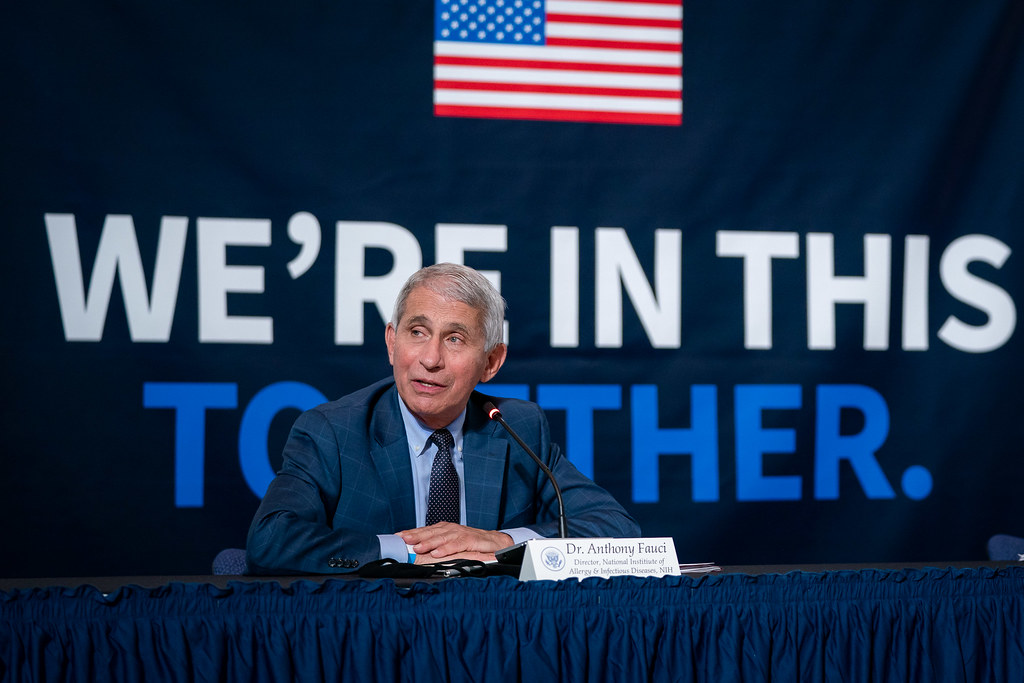 The Hill ("Hot mic catches Fauci calling GOP senator 'a moron'"):
White House chief medical adviser Anthony Fauci was caught on a hot mic Tuesday calling Sen. Roger Marshall (R-Kan.) "a moron" during his testimony before the Senate Health Committee on the omicron variant of the coronavirus.

The tense exchange came as Marshall questioned Fauci about disclosing more of his personal finances to Congress. Marshall cited a Forbes story that reported that Fauci is the highest-paid federal employee, earning $434,312 in 2020.

"I don't understand why you're asking me that question," Fauci said. "My financial disclosure is public knowledge and has been so for the last 37 years or so."

"The big tech giants are doing an incredible job of keeping it from being public," Marshall responded. "We'll continue to look for it. Where would we find it?"

"All you have to do is ask for it," Fauci said. "You're so misinformed, it's extraordinary."

After the back-and-forth ended, Fauci could be heard muttering, "What a moron" and "Jesus Christ" in a clip tweeted by Mediaite.

Marshall issued a statement responding to Fauci's comments caught on the microphone later Tuesday, saying that calling him a "moron" may have "alleviated the stress of the least trusted bureaucrat in America."

"I understand that Anthony Fauci had a very frustrating day: having a bombshell report show he in fact did award U.S. tax dollars for gain-of-function research at the Wuhan Institute of Virology and being called out about his personal financial disclosure during the COVID pandemic NOT being publically available must be very frustrating," Marshall said in the statement. "Calling me a moron during a Senate hearing may have alleviated the stress of the least trusted bureaucrat in America, but it didn't take away from the facts."
Not surprisingly, perhaps, I'm on Team Fauci here. It was simply an embarrassing line of questioning from Marshall. Like any other senior executive in government, Fauci files a comprehensive financial disclosure form on an annual basis. His salary, while extraordinary* for a public servant, is public knowledge and approved by act of Congress.
My only dissent is that Marshall, who is a medical doctor by training, is almost certainly not a moron. Instead, he's something worse: a hack.
____________________
*He literally makes more than the President, whose salary is $400,000. The Chief Justice of the Supreme Court makes $277,700 and Associate Justices make $265,600. Four-star generals and admirals including the Chairman of the Joint Chiefs, and all manner of other federal executives are capped at $172,500. But there are a hundred-odd Medical Officers making in the $400,000 range.