Federal Bureaucrats Repeatedly 'Warned' About Pandemic Shortages
But they weren't shouting it from the rooftops.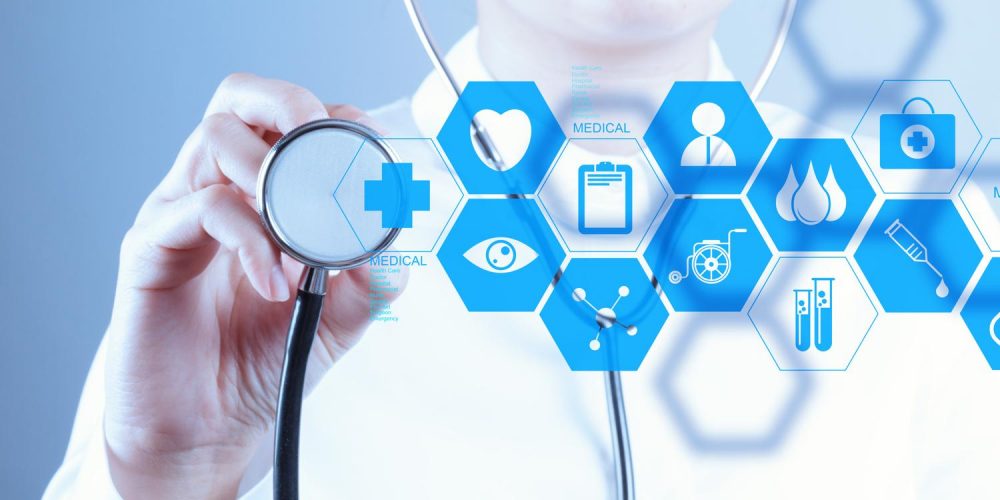 President Trump campaigned pledging to "drain the swamp" and has spent much of his administration railing against the "Deep State." But professional civilian servants have been warning about the present crisis for years.
CNN ("Federal officials repeatedly warned that US hospitals lacked enough ventilators"):
In at least 10 government reports from 2003 to 2015, federal officials predicted the United States would experience a critical lack of ventilators and other lifesaving medical supplies if it faced a viral outbreak like the one currently sweeping the country.

The drumbeat of warnings undermines President Donald Trump's claim last week that "nobody in their wildest dreams" could have imagined the demand for ventilators that now exists. The demand is pushing hospitals to the brink in New York City and threatening to do so in parts of Washington state, California, Louisiana and beyond.

In addition, a 2017 study funded by the National Institutes of Health and the Centers for Disease Control and Prevention found that "substantial concern exists that intensive care units (ICUs) might have insufficient resources to treat all persons requiring ventilator support" and that even the supplies held in the so-called Strategic National Stockpile "might not suffice to meet demand during a severe public health emergency."

But federal agencies were underscoring the risks of insufficient ventilators and other equipment as far back as President George W. Bush's administration. In July 2003, a report by the Government Accountability Office noted that "few hospitals reported having the equipment and supplies needed to handle a large-scale infectious disease outbreak. Half the hospitals we surveyed had, for every 100 staffed beds, fewer than 6 ventilators, 3 or fewer personal protective equipment suits, and fewer than 4 isolation beds."

[…]

"There has always been a concern about a respiratory illness, readily transmittable, emerging as an infectious disease," said Marcia Crosse, who worked at the GAO from 1983 to 2018, most recently as the director of health care.

During global outbreaks of H1N1, SARS and MERS, Crosse said, "we dodged the bullet time and again."

"But the CDC has been well aware, HHS has been well aware, the intelligence community has been well aware" of the risk, she added. "Of course, nobody would know the specific details, we didn't know it would be a coronavirus from China, but the threat of a respiratory illness was known."
The report lists and links several of the reports in question:
Several things jump out at me here.
First, while Trump has been especially negligent on this matter both ahead of and during the crisis, the problems have been brewing for a long time.
Second, ten reports over seventeen years is . . . not a lot. Here is a list of reports released by the GAO alone over the past week:
Department of Justice: ATF and U.S. Marshals Service Can Further Strengthen Controls over Employee Misconduct Processes
Science & Tech Spotlight: 5G Wireless
Defense Nuclear Enterprise: Systems Face Sustainment Challenges, and Actions Are Needed to Effectively Monitor Efforts to Improve the Enterprise
Drug Misuse: Sustained National Efforts Are Necessary for Prevention, Response, and Recovery
Military Housing: DOD Needs to Strengthen Oversight and Clarify Its Role in the Management of Privatized Housing
Patient-Centered Outcomes Research Institute: Review of the Audit of the Financial Statements for FY 2019
Aviation: FAA Needs to Better Prevent, Detect, and Respond to Fraud and Abuse Risks in Aircraft Registration
Navy Shipbuilding: Increasing Focus on Sustainment Early in the Acquisition Process Could Save Billions
Intergovernmental Issues: Key Trends and Issues Regarding State and Local Sector Finances
National Transportation Safety Board: More Detail Could Increase the Understanding of Selections for the Most Wanted List of Transportation Safety Improvements
That's ten reports in just a single week. And likely this is a thin output, as one would imagine most GAO employees are teleworking as part of the national social distancing program.
GAO and CRS both employee solid analysts and their reports are rightly trusted by senior governmental leaders and external researchers. But, conservatively, they together issue a thousand or so reports a year. If each of those contains ten recommendations or highlight ten issues for concern—mostly unconcerned with political and fiscal tradeoffs—one can easily see how the system would be overwhelmed. And it's not like those two agencies are the only ones in government issuing reports and white papers. Much less outside think tanks, universities, and other expert sources. Not to mention lobbyists from a boundless set of perspectives.
Presidents and Congress were simultaneously "warned" and not.
Beyond that, given competing priorities, it's not completely obvious that they made poor choices even in the unlikely chance these ten reports each made it to the highest level of decisionmaking.
Who was it that was supposed to stock tens of millions of surplus respirators, a perishable item, in the chance a once-a-century event like this happened? In hindsight, the federal government should have had them on hand. But we have a healthcare system that flows almost entirely through the private sector.
Moreover, we clearly need far more hospital beds, doctors, nurses, and other medical professionals during surge periods. But who's paying for them when they're idle?
These questions are easier to answer in hindsight. Or, especially, in the context of a healthcare system that's funded by the federal government. Indeed, in that context, a much larger pool of healthcare professionals, especially, would seem necessary as a cost-containment measure.