Federal Judge Allows Multi-State Lawsuit Against Health Care Reform Law To Proceed
A Federal Judge in Florida has handed a significant, albeit procedural, victory to the opponents of ObamaCare.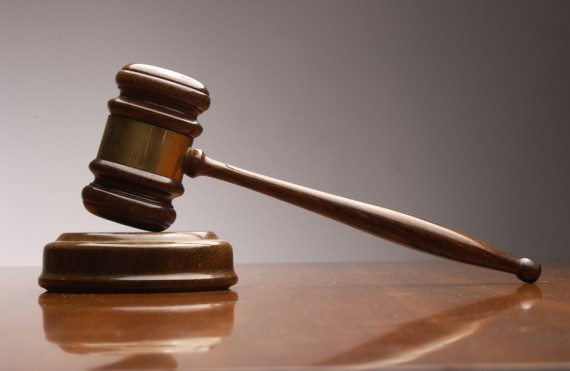 A Federal Judge in Florida has ruled that a lawsuit brought by more than twenty states asking that the Affordable Care Act of 2010 be declared unconstitutional may proceed to a trial on the merits:
PENSACOLA, Fla. — A federal judge ruled Thursday that parts of a lawsuit by 20 states seeking to void the Obama administration's health care overhaul can go to trial, saying he wants hear additional arguments from both sides over whether the law is unconstitutional.

In a written ruling, U.S. District Judge Roger Vinson said it needs to be decided whether the plan violates the Constitution by requiring individuals to have health insurance or be penalized through taxes and by overburdening the states by expanding their Medicaid programs. Another federal judge in Michigan threw out a similar lawsuit last week.

Vinson set a hearing for Dec. 16. The lawsuits will likely wind up before the U.S. Supreme Court.

Florida Attorney General Bill McCollum issued a statement praising the ruling as a victory.

"It is the first step to having the individual mandate declared unconstitutional and upholding state sovereignty in our federal system," McCollum said
As with the ruling in Virginia's lawsuit in August, today's decision should be seen as a victory for the Plaintiffs, albeit only a procedural one. From here, the case moves on to hearings on a Motion for Summary Judgment and a final ruling on the merits. After that, the case will quite obviously be appealed to the 11th Circuit Court of Appeals and ultimately, the Supreme Court.
Based on Judge Vinson's ruling, though, it looks like, as in Virginia, the Federal Government is in for a tough road at the Summary Judgment phase. For example,  Vinson devotes an extensive section of the opinion to analyzing, and rejecting, the government's argument that the mandate to purchase health insurance can be justified under Congresses taxation power:
In Virginia v. Sebelius, 3:10cv188, one of the twenty or so other lawsuits challenging the Act, the federal government's lead counsel (who is lead defense counsel in this litigation, as well) urged during oral argument in that case that the penalty is proper and sustainable under the taxing power. Although that power is broad and does not easily lend itself to judicial review, counsel stated, "there is a check. It's called Congress. And taxes are scrutinized. And the reason we don't have all sorts of crazy taxes is because taxes are among the most scrutinized things we have. And the elected representatives in Congress are held accountable for taxes that they impose." See Transcript of Oral Argument  (Virginia case), at 45 (emphasis added).

This foregoing statement highlights one of the more troubling aspects of the defendants' "newfound"8 tax argument. As noted at the outset of this order, and as anyone who paid attention to the healthcare reform debate already knew, the Act was very controversial at the time of passage. Irrespective of the merits of the arguments for or against it, the legislation required lawmakers in favor of the bill to cast politically difficult and tough votes. As it turned out, the voting was extremely close. Because by far the most publicized and controversial part of the Act was the individual mandate and penalty, it would no doubt have been even more difficult to pass the penalty as a tax. Not only are taxes always unpopular, but to do so at that time would have arguably violated pledges by politicians (including the President) to not raise taxes, which could have made it that much more difficult to secure the necessary votes for passage. One could reasonably infer that Congress proceeded as it did specifically because it did not want the penalty to be "scrutinized" as a $4 billion annual tax increase, and it did not want at that time to be "held accountable for taxes that they imposed." In other words, to the extent that the defendants are correct and the penalty was intended to be a tax, it seems likely that the members of Congress merely called it a penalty and did not describe it as revenue generating to try and insulate themselves from the potential electoral ramifications of their votes.

Regardless of whether the members of Congress had this specific motivation and intent (which, once again, is not my place to say), it is obvious that Congress did not pass the penalty, in the version of  the legislation that is now "the Act," as a tax under its taxing authority, but rather as a penalty pursuant to its Commerce Clause power. Those two exactions, as previously noted, are not interchangeable.
On the Commerce Clause challenges, Judge Vinson reaches largely the same conclusion that Judge Hudson did in August, that Commerce Clause jurisprudence has never been extended as far as it would need to be in this case to justify the individual mandate:
At this stage in the litigation, this is not even a close call. I have read and am familiar with all the pertinent Commerce Clause cases, from Gibbons v. Ogden, 22 U.S. (9 Wheat.) 1, 6 L. Ed. 23 (1824), to Gonzales v. Raich, 545 U.S. 1, 125 S. Ct. 2195, 162 L. Ed. 2d 1 (2005). I am also familiar with the relevant Necessary and Proper Clause cases, from M'Culloch v. Maryland, 17 U.S. (4 Wheat.) 316, 4 L. Ed. 579 (1819), to United States v. Comstock, — U.S. —, 130 S. Ct. 1949, 176 L. Ed. 2d 878 (2010). This case law is instructive, but ultimately inconclusive because the Commerce Clause and Necessary and Proper Clause have never been applied in such a manner before. The power that the individual mandate seeks to harness is simply without prior precedent. The Congressional Research Service (a nonpartisan legal "think tank" that works exclusively for Congress and provides analysis on the constitutionality of pending legislation) advised Congress on July 24, 2009, long before the Act was passed into law, that "it is unclear whether the [Commerce Clause] would provide a solid constitutional foundation for legislation containing a requirement to have health insurance." The analysis goes on to state that the individual mandate presents "the most challenging question . . . as it is a novel issue whether Congress may use this clause to require an individual to purchase a good or service." Congressional Research Service, Requiring Individuals to Obtain Health Insurance: A Constitutional Analysis, July 24, 2009, at 3. Even Thomas More Law Center, supra, 2010 WL 3952805, which recently upheld the individual mandate, seems to recognize that the individual mandate is without any precedent. See id. at *8 ("The Supreme Court has always required an economic or commercial component in order to uphold an act under the Commerce Clause. The Court has never needed to address the activity/inactivity distinction advanced by plaintiffs because in every Commerce Clause case presented thus far, there has been some sort of activity").
Where this goes from here is anyone's guess, but I wouldn't at all be surprised to see both Judge Vinson and Judge Hudson issue rulings declaring the individual mandate unconstitutional.
Opinion embedded below: