Florida Judge Issues Stay Of Own Ruling Finding Affordable Care Act Unconstitutional
Judge Roger Vinson stayed his own ruling in the Florida ObamaCare lawsuit today and acted to speed up the appellate process, but not by much.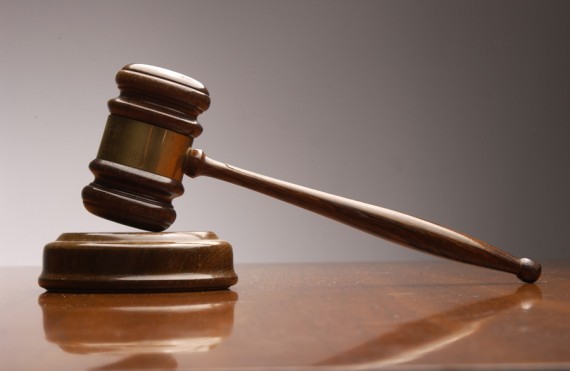 In response to a Dept of Justice Motion to Clarify, Federal Judge Roger Vinson has issued an Order staying the effect of his own ruling finding the Affordable Care Act unconstitutional pending an immediate appeal by the United States:
U.S. District Judge Roger Vinson ruled Thursday that implementation of the health law can proceed — but he gave the Obama administration just seven days to file an appeal.

Vinson issued a stay of his own Jan. 31 ruling that declared the entire health care reform law unconstitutional. He chastised the government for not interpreting that ruling as an immediate injunction to stop implementing the new law.

But in a twist, he said he interpreted the Justice Department's request for clarity as a motion to stay, which he granted.

"Because the defendants have stated that they intend to file a subsequent motion to stay if I were to 'clarify' that I had intended my declaratory judgment to have immediate injunction-like effect (which I just did), I will save time in this time-is-of-the-essence case by treating the motion to clarify as one requesting a stay as well," Vinson said.

Vinson criticized the Justice Department for not following normal procedure and requesting a stay.

"It was not expected that they would effectively ignore the order and declaratory judgment for two and one-half weeks, continue to implement the Act, and only then file a belated motion to 'clarify,'" Vinson wrote.

Vinson is trying to push the government into quickly resolving the case, requiring them to file an expedited appeal to the 11th Circuit or Supreme Court. In his ruling, Vinson repeated what he has said previously — that "the citizens of this country have an interest in having this case resolved as soon as practically possible."

"That was nearly eleven months ago," he wrote. "In the time since, the battle lines have been drawn, the relevant case law marshaled, and the legal arguments refined. Almost everyone agrees that the constitutionality of the Act is an issue that will ultimately have to be decided by the Supreme Court of the United States. It is very important to everyone in this country that this case move forward."

Vinson's actions mean the legal cloud over nationwide efforts to implement the law's varied and complex requirements — from the establishment of state health exchanges to plans for Medicaid expansion and a new wave of consumer protections in the insurance market — is likely to remain for a while.
As it stands, the Government only has until the end of the month to note their appeal of Judge Vinson's ruling to the 11th Circuit Court of Appeals anyway, so the effect of Vinson's Order on the timetable of events here is likely to be rather minimal. Additionally, notwithstanding Vinson's language in the Order it's fairly clear that he recognizes the inevitable here, which is that the Court of Appeals will stay the effect of his ruling pending a final resolution on appeal. Some will look at the language of Vinson's ruling and read implications for the appeal into it, but I'll say from my own experience that you simply can't do that Appellate Court judges have their own mindset, at the Federal and State levels, and often don't think too much of trial court judges who try to overstep their bounds. I thought at the time of his ruling that Vinson's failure to apply the traditional test for an injunction to the case before him was unusual and to simply assume that his ruling meant that law was null and void to be rather unusual for a trial court judge, I suspect more than a few judges on the 11th Circuit would agree with that.
But, we shall see about that, because it's on to the Eleventh Circuit.