Federal Judge Dismisses Emoluments Clause Lawsuit Against Trump
A Judge in New York has dismissed a lawsuit against the President based on two provisions of the Constitution that had never been ruled on before.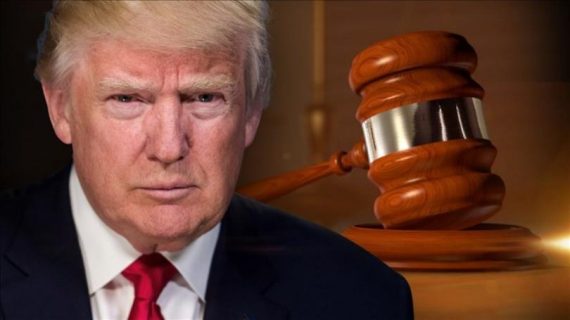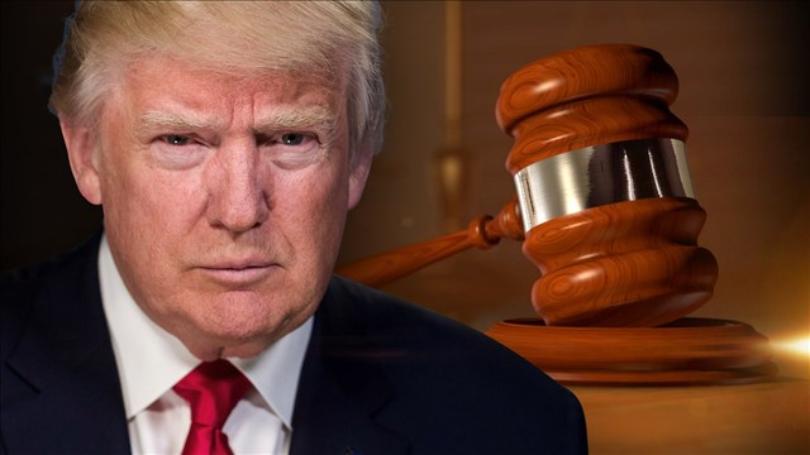 A Federal District Court Judge in New York City has dismissed a lawsuit filed against President Trump earlier this year alleging that he is violating a previously obscure provision of the Constitution barring a President from receiving "emoluments" from a foreign government or foreign government official:
 In a legal victory for the Trump administration, a federal judge dismissed a lawsuit on Thursday that accused President Trump of violating the Constitution by continuing to own and profit from his business empire.

The complaint, filed this year in the Southern District of New York, said that Mr. Trump's failure to divorce himself from his businesses had harmed companies or workers who compete against his restaurants or hotels in New York or Washington. By taking advantage of his official position, the lawsuit said, Mr. Trump violated clauses of the Constitution that prohibit a president from accepting any government-bestowed benefits, or emoluments, either at home or abroad.

Judge George B. Daniels of United States District Court in Manhattan found that the plaintiffs had failed to show that they had suffered as a result of specific actions by Mr. Trump intended to drum up business for his enterprises. Even before Mr. Trump took office, the judge said, "he had amassed wealth and fame and was competing against" the plaintiffs.

"It is only natural that interest in his properties has generally increased since he became president," the judge said. Moreover, Judge Daniels said, customers might be patronizing Mr. Trump's hotels and his hotels' restaurants because of price or quality — reasons totally unrelated to his presidency.

Beyond that, the judge found, the emoluments clauses of the Constitution are intended to protect the country against presidential corruption from foreign influences or financial incentives that might be offered by either states or the federal government. They were not meant to protect businesses from competition from presidentially owned enterprises, he ruled.

Were that the case, Judge Daniels said, the Constitution would not have given Congress the power to allow a president to receive a foreign gift or benefit without considering how the president's business rivals might be affected.

Judge Daniels also said that it was up to Congress, not the courts, to decide whether Mr. Trump had violated the Constitution by accepting a gift or benefit from a foreign government.

"This court will not tell Congress how it should or should not assert its power in responding the defendant's alleged violations of the foreign Emoluments Clause," he wrote. "In short, unless and until Congress speaks on this issue, plaintiffs' foreign Emoluments Clause claims are not ripe for adjudication."

In a statement, Citizens for Responsibility and Ethics in Washington, a nonprofit legal watchdog group that initiated the lawsuit, called the ruling "a setback." But Noah Bookbinder, the organization's executive director, said, "We will not walk away from this serious and ongoing constitutional violation."

The ruling is believed to be the first in 230 years interpreting what the constitutional framers meant by the emoluments clauses.

Two other lawsuits accusing Mr. Trump of similar violations are still pending. They claim Mr. Trump has illegally profiteered from his businesses in a number of ways, including accepting payments from foreign officials who patronize his hotels and accepting trademark approvals from foreign governments for his company's goods and services.

The suits are part of a coordinated effort by critics of the president to force Mr. Trump to either sell his business holdings or place them in a blind trust. Mr. Trump's opponents hope that at least one case will proceed to a stage where plaintiffs will be allowed to demand documentation of Mr. Trump's finances, including his tax returns.
The underlying lawsuit was based on two separate parts of the Constitution that from their text are clearly aimed at preventing Federal officials such as Members of Congres, Senators, and officials in the Executive Branch from receiving benefits from foreign and domestic governments while in office. The first provision, known as the "Foreign Emoluments Clause," is found in Article I, Section Nine, Clause 8 of the Constitution and prohibits any Federal official from receiving without Congressional consent "any present, Emolument, Office, or Title, of any kind whatever, from any King, Prince or foreign State." With respect to this provision, it is worth noting that the clause does say that Congress can consent to the foreign emolument, but it doesn't specify what form that consent must take. The second clause, known as the "Domestic Emoluments Clause," can be found in Article II, Section 1, Clause 7 and states that the President "shall not receive within that Period any other Emolument from the United States or any of them." Generally speaking, an "emolument" is defined as " the returns arising from office or employment usually in the form of compensation or perquisites." There is no record that these clauses of the Constitution have been raised or litigated with respect to any President since George Washington first took the Oath of Office in 1789 and no record of any legal proceeding in which a court of record has ruled on the application of these clauses in any specific case. In this respect then, Judge Daniels' ruling is quite literally a historical first in the 230 year history of the Constitution and the first time any court at any level has ruled on either the applicability of the clauses or the question of who may or may not maintain a lawsuit under them. Additionally, it's worth noting that there is a long history of Presidents of the United States receiving gifts, including gifts that potentially have significant value, from foreign leaders and foreign nations. Typically, these gifts are given as part of official visits by foreign heads of government or heads of state to the United States, or official visits of the President to foreign nations during his time in office. Under a strict reading of the Foreign Emoluments Clause, these gifts would appear to be barred, but rather than being prosecuted for accepting them previous Presidents have been permitted to receive them as long as they are properly reported by the White House. At the very least, though, this history raise legitimate questions about what the clauses mean and whether President Trump is violating them in the manner suggested by the Plaintiffs in this lawsuit.
It's worth noting technically speaking, Judge Daniels did not rule that the President has not violated the foreign emoluments clause. Instead, he ruled that these Plaintiffs did not have the standing to bring such a claim. As Lyle Denniston notes, though, he did so by interpreting the emoluments clause in such a way as to essentially foreclose any party from having standing to bring a legal claim against a President for violation of this clause:
While the judge ruled that the case could not proceed because the challengers could not show that they had been directly harmed by Trump's business interests or that their lawsuit could cure any harm they did suffer, that result was made necessary by how he interpreted the two so-called "emoluments" clauses in the Constitution's Articles I and II.

The Article I clause provides that the president get a salary but bars the occupant of the office from receiving any gift or compensation from a government of any U.S. state.  The Article II clause bars the president from accept any gift or other financial or property interest from any foreign government – unless Congress consents.

Because of the judge's quite-narrow reading of those two clauses, it seemed highly unlikely – if that ruling withstands a planned appeal by the challengers – that anyone in private life could successfully sue any president for alleged violations of those clauses.  This was a rather curious prospect, especially since the judge insisted that he was not ruling, one way or the other, on whether Trump had violated either clause.

(…)

As to the foreign emoluments clause, the judge ruled flatly that it can only be enforced by Congress, and not by the courts.  Since the clause assigns Congress the task of deciding whether to allow a president to receive any gift or compensation from a foreign government, it is up to Congress to police that potential activity, the judge declared.

He implied that the courts might have a role to play if, someday, a conflict arose between Congress and a president over a claimed violation of that clause and the courts were called upon to sort that out, but that scenarios would not appear to leave any opportunity for private enforcement of that clause.

As to both of the clauses, Judge Daniel said that neither protects business interests from commercial competition from a president's businesses.  "Nothing in the text or history of the Emoluments Clauses suggests that the Framers intended these provisions to protect anyone from competition," the judge wrote.

And, even if the rival business operators could show they had been harmed while operating in competition with presidential businesses, judges would not be able to remedy that harm because they could not determine what forces in that market had causes their commercial injury, the judge concluded.

The decision that the CREW organization and the rival business operators lacked "standing" to sue Trump was, itself, a constitutional conclusion, because Article III limits the power of federal courts to decide only live cases or controversies, and the courts have said that means no lawsuit can go ahead unless there is proof of injury, proof that the injury was caused by the party that had been sued, and proof that a victory in court would remedy that injury.
Is Judge Daniels correct in his reading of the two emoluments clauses? Well, given the fact that he's apparently the first Judge in the history of the United States to issue any kind of ruling on either of these Constitutional provisions it's hard to say that he's per se wrong. Additionally, there's not much documentary evidence from the debates over the Constitution at the 1787 Convention that gives any indication of what the Founders intended to accomplish with these two provisions. The most that can be said is that they were intended to shield the President and other government officials from being influenced by gifts from foreign or domestic governments in ways that could have an impact on their votes or decision making. Based on the wording of both clauses, it seems clear that they were largely concerned with direct gifts to an office holder, though, which is somewhat different from what's being alleged in the cases that have been brought against the President under these provisions. Essentially, these cases argue that the fact that the President has not fully divested himself of his positions in The Trump Organization, its various subsidiaries, and its properties around the world mean that the potential exists that his decision making could be influenced by the fact that foreign and domestic governments may choose to do business with Trump entities in the belief that doing so will benefit them in some way since it would potentially benefit the President personally. Based on the way Daniels has ruled in this case, though, essentially nobody would have standing to file a lawsuit based on an alleged violation of these clauses by either a Congressman, Senator, or Executive Branch official.
This is hardly the end of the matter legally, of course, CREW and the other Plaintiffs in this lawsuit have already stated that they will appeal this matter to the 2nd Circuit Court of Appeals, and that case will likely be briefed, argued, and decided in the coming year.  Additionally, there are at least two other lawsuits out there regarding the President and the emoluments clauses. One was filed by the District of Columbia and Maryland and is pending in the U.S. District Court for the District of Maryland, while the other was filed in the U.S. District Court for the District of Columbia by a group of Democratic Members of Congress. As I discussed in the respective posts I wrote back in June when those lawsuits were filed, there are strong arguments that neither the individual states nor Members of Congress and the Senate have any more standing to bring claims under these clauses than the individual Plaintiffs in the CREW case did. If this opinion stands, that would most certainly be the case and it would be up to Congress to pursue emoluments clause violations as a dispute between the two political branches.
Here's the opinion:
Crew Et Al v. Trump Opinion by Doug Mataconis on Scribd
;