Federal Judge Orders Flight Nurse Discharged Under DADT Be Reinstated
While Congress continues to refused to act, another Federal Judge has struck a blow against the military's Don't Ask, Don't Tell policy.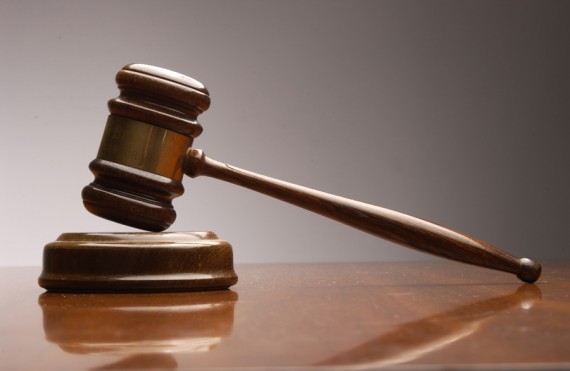 Another legal ruling has punched a hole through the legal basis for the military's Don't Ask, Don't Tell policy:
TACOMA — In a historic decision for what he termed a "highly charged civil-rights movement," a federal judge on Friday ordered the Air Force Reserve to reinstate Maj. Margaret Witt, a lesbian flight nurse, to her position at Joint Base Lewis-McChord.

"You will provide the best evidence that open service of gays and lesbians will have no adverse effect on cohesion, morale or readiness in this or perhaps any Air Force or military unit," said U.S. District Court Judge Ronald Leighton, who after the ruling spoke from the bench in a voice that often quavered with emotion.

Leighton's decision strikes a fresh blow to the military's "don't ask, don't tell" policy, which prohibits openly gay military personnel from service.

The ruling marks the first time since Congress approved the policy in 1993 that a federal judge has ordered the military to allow an openly gay service member to serve.

"Good flight nurses are hard to find," said Leighton, who found that the evidence presented at the trial showed Witt's reinstatement "… would not adversely affect her unit."

Witt, who was suspended from the Air Force Reserve in 2004 for having a relationship with a civilian woman and dismissed two years later, sat erect as Leighton read the ruling Friday afternoon. Then she hugged friends and family.

"I can't wait to just do my job," Witt said. "Go back to my unit and do what I'm supposed to do."
This isn't the first time that Witt's case was before Leighton:
Witt was suspended from the Air Force Reserve in November 2004 and given an honorable discharge in 2006. In a legal battle led by the American Civil Liberties Union of Washington, Witt filed a lawsuit challenging her dismissal.

In an initial ruling, Leighton dismissed the suit, ruling that Congress had provided sufficient justification to support the regulation.

That decision was appealed to the 9th U.S. Circuit Court of Appeals, which concluded that the Air Force had not done enough to justify Witt's dismissal.

The appeals court said the military should have to establish an important government interest — such as the preservation of unit morale, discipline and order — before forcing someone out of the military for open homosexual conduct.

The case was sent back to Leighton for a new trial.

During the six-day proceeding that opened Sept. 13, Witt's attorneys argued that her firing actually harmed military goals such as unit cohesion and troop readiness. Several members of the squadron testified that they would welcome Witt back to the unit.
Judge Leighton, incidentally, is a George W. Bush appointee.
This the the second time in less than a month that a judge has ruled against Don't Ask, Don't Tell. Earlier this month, a Federal Judge in California declared the entire law unconstitutional, and lawyers for the government are currently involved in motions arguments to try to limit the scope of the forthcoming injunction in that case. In this case, though, the Obama Administration is faced with the immediate decision of whether they intend to appeal the order to reinstate Witt to active duty.
For a President who promised that Don't Ask, Don't Tell would be repealed by the end of this year, that's not an easy decision.