DADT Ruled Unconstitutional
A federal court has found that don't ask, don't tell violates the First and Fifth Amendments.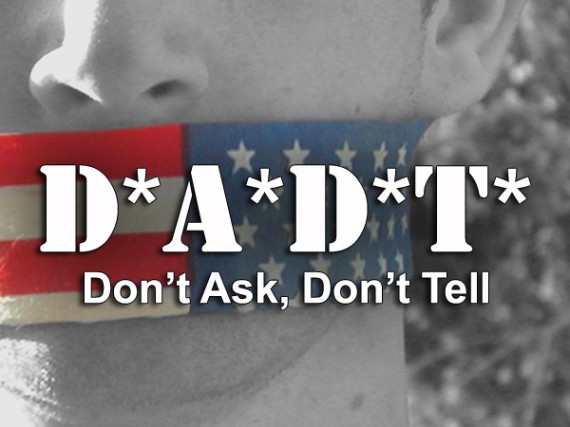 Via the NYT:  Judge Rules That Military Policy Violates Rights of Gays
The plaintiffs challenged the law under the Fifth and First Amendments to the Constitution, and Judge Phillips agreed.

"The don't ask, don't tell act infringes the fundamental rights of United States service members in many ways," she wrote. "In order to justify the encroachment on these rights, defendants faced the burden at trial of showing the don't ask, don't tell act was necessary to significantly further the government's important interests in military readiness and unit cohesion. Defendants failed to meet that burden."

The rule, she wrote in an 86-page opinion, has a "direct and deleterious effect" on the armed services.

The plaintiffs argued that the act violated the rights of service members in two ways.

First, they said, it violates their guarantee of substantive due process under the Fifth Amendment. The second restriction, the plaintiffs said, involves the free-speech rights guaranteed under the First Amendment. Although those rights are diminished in the military, the judge wrote, the restrictions in the act still fail the constitutional test of being "reasonably necessary" to protect "a substantial government interest."

The "sweeping reach" of the speech restrictions under the act, she said, "is far broader than is reasonably necessary to protect the substantial government interest at stake here."
Given that the policy was already on its way out the door, this ruling is far less dramatic than it otherwise would have been.  At a minimum, along with the recent ruling on California's gay marriage ban (and arguably going back to Lawrence v. Texas), it would appear that we are hitting an historical stage in which the courts are going to more actively assert that American citizens who are homosexual  deserve to be treated the same under the law as their heterosexual compatriots.